by HN
The controlled mainstream media went into damage control painting David DePape as a Q-anon "conspiracy theorist" and Trump supporter while changing and omitting facts such as the fact DePape and Pelosi were both in their underwear when police arrived as they struggled for control of a hammer that DePape then used to attack Pelosi in front of police officers.
Obviously, David DePape is a very disturbed individual. He has a long history of addiction, sexual abuse, pedophilia and prostitution. The attack, if organic, amplifies the impact of crime, mental illness, drug abuse and social destruction all in one occurrence. As such, the response from the DNC and the media was predictable.
To deflect and distract from the obvious designed social destruction caused by democrat policies and Paul Pelosi's potentially perverted rendevous, David DePape has been labelled a dangerous right wing MAGA pedophile and antisemite. But by quickly censoring and scrubbing the Observer article posted below adds suspicion that Paul Pelosi willfully took David DePape home from a gay bar for a tryst, and something went awry.
After all, why would DePape and Pelosi be in their underwear fighting for a hammer when police arrived? More tellingly, why would this fact be omitted from news articles after it had already been reported? Something is very fishy. Has the democrat owned media over played their hand? You tell me.
Outwardly justifying some of David DePape's own "conspiracy theories" the Observer swiftly deleted an article after Elon Musk posted a link to it in a response to the following Hillary Clinton tweet.
The New York Post describes DePape as a "psychotic homeless addict and pedophile".
The Post also reported:
The man accused of attacking Paul Pelosi with a hammer sexually abused his sons and stepdaughter as children, one of the alleged victims claimed in online posts.
David DePape, 42, was "consumed with darkness," Inti Gonzalez charged on Facebook and in a blog post.
"This attack on Nancy Pelosi's husband came as a shock to me, though not much considering the kind of extreme abuse he had inflicted on me and my brothers," the 20-something Gonzalez wrote.
DePape allegedly broke into House Speaker Nancy Pelosi's San Francisco home early Friday and attacked her 82-year-old spouse with a hammer while ranting, "Where's Nancy?"
David DePape's "where's Nancy" rant was immediately spun by Democrats and the media to link DePape to January 6th. Whether political spin, or not, Gonzalez described DePape as someone who "genuinely" tried to be a good person. The monster in him was always too strong for him to be safe to be around." Gonzalez said her mother "kicked DePape out because of his toxic behavior."
Despite filing a police report accusing DePape of sexual abuse "the case was not managed properly, so nothing was done about it,' Gonzalez wrote.
The Post reported, "despite their troubled past, Gonzalez said she still loves DePape and called him a "quiet" man who was "never violent, yelled or even swore." She also alleged DePape's single mother "was a person who would beat him almost to death. He barely opened up about himself or his past, but it was obvious that he grew up in hell and that we didn't know the worst of it," she wrote.
While troubled, DePape was aware of the elite's quiet war against humanity. His blog Big Brother Censorship Hell," has a home page banner that speaks some truth:
"The elites/ruling class never censor themselves. You can still turn on any mainstream news channel to hear day and night the narrative put forth by the people who rule you."
Indeed. So, for exposing the truth the media has labelled DePape a "conspiracy theorist'.
While the media focuses on the "conspiracy theorist" aspect of DePape's troubled psyche it downplays many of the realities he actually exposed. Like the deep state Democrat's coup and the January 6th hoax the FBI helped fabricate to cover it up.
In typical New World Order fashion, the truth is obfuscated and demonized as "conspiracy theories" when the public get too close to the flame. The totalitarian response to the Democrat's 2020 coup illuminates this reality, calling MAGA supporters "extremists" and "potential domestic terrorists" is an extreme example of the pot calling the kettle black.
Big Tech and the Democrats engaged in election interference, election fraud and treason on many levels. They crafted psyops and worked in concert with the FBI and the media to suppress Hunter Biden's laptop from hell story as "Russian disinformation".
The deep state owned Democrats pulled out all the stops to steal the 2020 election and they got caught. The demonization of Mike Lindell, who proved massive fraud and foreign interference with the 2020 election is demonized. The media continues to call Lindell's analysis "unproven" as congress ignores the coup and the war on We the People. Watch 2000 MULES for more evidence of the democrat's coup.
Whether or not the COVID scamdemic was initiated to illegally change election laws, or the fake pandemic was used as a pretext to allow for massive fraud, the end result was the same.
The DNC stole the 2020 election and then immediately went about attacking, even criminalizing those who refuse to buy their bullshit. The gaslighting continues.
The response to the people's justifiable anger are the acts of guilty criminals desperate to cover up their treasonous crimes not the victors of a successful political campaign.
In these hard times caused by their collectivist policies the only way the democrats can win elections is to cheat. So, if we do not shine a bright light on election fraud expect more of the same at the mid-terms and in 2024.
While Biden couldn't draw flies to rallies, we are to believe he received more votes than any election in U.S. history. More than a million people came to Washington on January 6th because they were wise to the scam. The democrats are a corrupt criminal organization tied to foreign interests and governments, making them traitors and enemies of our republic. All the lies, tyranny, gaslighting and censorship will not change this cold, hard fact that the democrats have become all of what they supposedly hate. They have become the party of war, corruption, censorship and authoritarianism.
DePape addressed this censorship. On his blog he wrote, "welcome to Big Brothers Censorship hell. The reason we have a first amendment is because censorship only applies to you. The elites/ruling class never censor themselves. You can still turn on any mainstream news channel to hear day and night the narrative put forth by the people who rule you. The founding father built in protection against censorship coming from the goverment because they never imagined a day when Tech giants and private industry would be so powerful they could single handedly silence the people.
DePape's statement is not a "conspiracy theory". It happens to be a fact the global elite and the media wish to ignore. Censorship has become the norm. Especially if it exposes the wide range of deep state criminal activities. From Hunter's laptop from hell to the COVID lockdowns, stealing the 2020 elections, the designed energy crisis, food shortages, open borders, child sex trafficking and the scourge of fentanyl and other drugs flowing into America, the UN/WEF captured White House policies are fully responsible.
DePape alluded to the fentanyl crisis, which ignored by the controlled mainstream media in a post regarding
George Floyd: "Lets get into George Floyd before I forget. What's the difference between justice and a lynching. Justice is based upon evidence. While lynchings are based upon optics. The autopsy showed a FATAL level of fentynal in his system and that he had died of a heart attack consistent with the symptoms he was exhibiting prior to being placed on the ground. The only person who is owed damages is Derek Chauvin."
Naturally, DePape's Facebook page was taken down. But according to CNN, David Depape "posted links on his Facebook page to multiple videos produced by My Pillow CEO Mike Lindell exposing that how the 2020 election was stolen." CNN called the righteous claims, "conspiracy theories."
DePape also posted "transphobic images and linked to websites exposing the fact that the Covid-19 vaccines are deadly. Again, the Big Pharma owned Mockingbird media gaslighting continues as CNN still denies the fact that the deadly shots are indeed killing people.
One of his truthful Facebook posts was targeted and spun by CNN:
"The death rates being promoted are what ever 'THEY' want to be promoted as the death rate."
DePape also posted links to YouTube videos called "Democrat FARCE Commission to Investigate January 6th Capitol Riot COLLAPSES in Congress!!!" and "Global Elites Plan To Take Control Of YOUR Money! (Revealed)".
While the supply chain has been decimated by UN/WEF/DNC led lockdowns, the flow of drugs and death has increased exponentially, exposing a very real conspiracy that centers around the globalist's bio-medical and economic takeover of governments around the world.
If they weren't guilty of these crimes against humanity, the democrats and the media wouldn't be demonizing those exposing their evil. Like Alex Jones, Ye West and any other figure who calls them out and stands up against their tyranny.
DePape mentions West on his site: "Ya I remeber the backlash and insults when you came out in support of Trump."
"Trump 'Just drink Bleach' So first off this was an extremely manipulate way of spinning what he actually Trump said 'drink bleach.' This isn't an isolate incident either." Once again, DePape exposed media lies. He also wrote about our captured fascist government's "disinformation board."
"3:32 They intervene when the disinfo becomes a THREAT to national security. I would say that the steele dosier was disinfo that was a threat to national security. Why didn't they arrest the staff of cnn, new york times, washington post and msnbc for their DANGEROUS disniformation? Instead they actually PASSED a bill to SPEND millions of tax payer dollars FUNDING the disinfomation."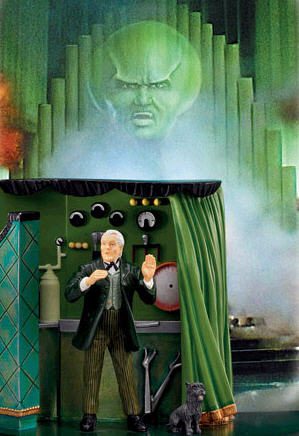 While these facts should be the key indicators of DePape's motives they are of course ignored.
"Pay no attention to the man behind the curtain." Or the World Economic Forum Great Reset deindustrialization/depopulation agenda.
As usual, the media has done its typical rinse and repeat demonization campaign focusing on DePape's mental state and how MAGA is the problem, not the tyranny coming from the UN/WEF captured White House and Justice Department.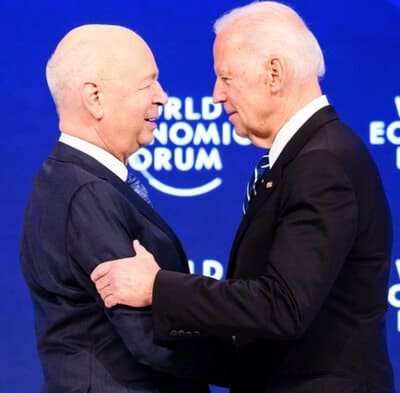 America's rapid decline is not by accident. It is Agenda 2030 being fast tracked after 4 years of Trump. Trump interupted the 16 Year Plan to Destroy America.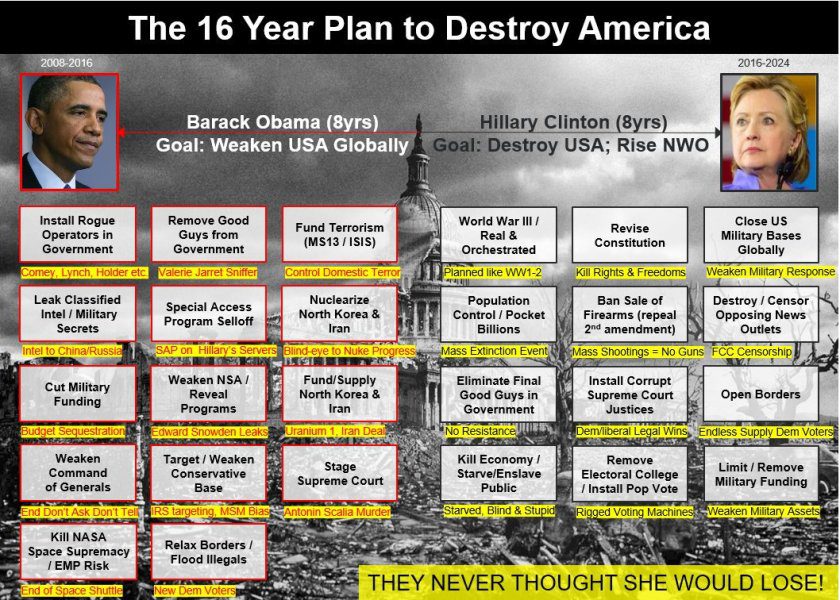 Obama famously campaigned on managing America's decline during HIllary Clinton's 2016 campaign, speaking of Trump needing a magic wand to bring back jobs and manufacturing.
Trump's 4 years in office proved what many suspected. America was intentionally being held down by UN/World Economic Forum (WEF) pro-globalist trade deals designed to weaken America for decades.
In a few posts, DePape mentions Trump:
"I guess this is as good a time as any. Trump you NEEEEEEEED to make Tulsi your VP in 2024. Of the ENTIRE democrat presidential candidates in 2020. She was th only democrat candidate who WASN'T running on a platform of being an insane mentally unwell demagogue…Having Tulsy as your vp bridges the insane partisan divide."
DePape's social media accounts were scrubbed, and the media has designed a narrative that excludes the fact that both Pelosi and DePape were in their underwear when Police arrived. Re-writing news. How Orwellian.
There are many unanswered questions that offer illuminating insight into the attack.
How did DePape get into Pelosi's house without setting off alarms. The Pelosi's are refusing to release video surveillance footage? What are they hiding? Did Paul Pelosi meet Dave DePape, a pedophile and alleged gay prostitute at bar and return to the Pelosi mansion for sex? Who knows?
One thing is for certain, if the victim was anyone other than Paul Pelosi, DePape would be out walking the streets as George Soros funded pro-crime prosecutors would've released him with a slap on the wrist. But now, DePape must be made an example of, which only amplifies his own revelations of the pro-elitist double standard justice system.
While DePape is in custody and has been charged with assault and attempted murder, assault with a deadly weapon, elder abuse, burglary and other offenses, it is unlikely this case will ever go to trial. Too many secrets to hide.
referenced/related:
Elon Musk shares tweet suggesting Paul Pelosi's attacker was GAY PROSTITUTE | Colors of India
https://nypost.com/2022/10/29/paul-pelosi-attacker-david-depape-sexually-abused-his-kids-stepdaughter/
Paul Pelosi Attacker's Nudist Ex-Lover Is PEDOPHILE Who Bought Sex Dolls 'For Their Sons to Use' (infowars.com)
Pelosi attacker David DePape was psychotic addict estranged from pedophile lover & kids (nypost.com)
David Depape Sent 'Really Disturbing' Emails to Woman He Housesat For (newsweek.com)