The Alex Jones Show
Now Entering The Final Frontier of Globalist Control: Forced Covid Shots Inducing Mass Deaths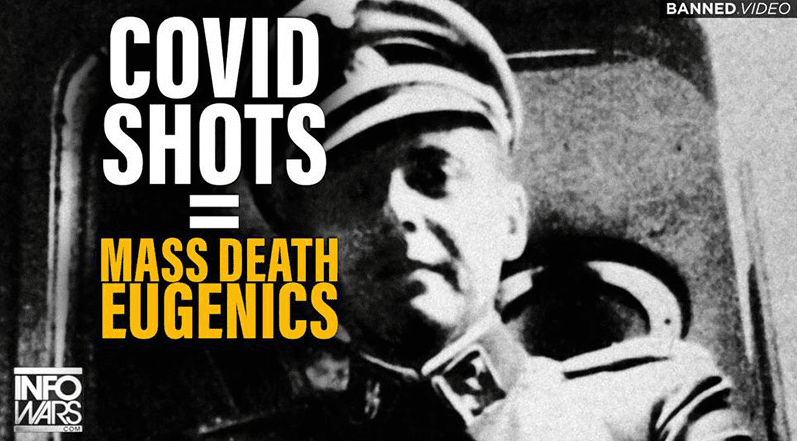 Alex Jones issues a dire warning to humanity as the deadly Covid jabs result in soaring excess deaths worldwide
Alex Jones breaks down headlines proving the Covid shots and Fauci-engineered pandemic are a modern eugenics program that would make the disgraced Nazi doctor Josef Mengele proud.
"They want control, they want ownership over our bodies and they want ownership now," Jones told his audience. "This is the final frontier of their control. They're already bathing us in the 5G, bathing us in all the GMO food, bathing us in all the GMO vaccines, and now the Frankenshots. It would make Josef Mengele blush in a big way."

---
Left-wing radicals are attempting to destroy Alex Jones via the court system! Please help Alex by making a donation to his legal defense at Saveinfowars.com to keep him in the fight! Don't let the NWO be successful with their latest weapon against Free Speech!