Infowars.com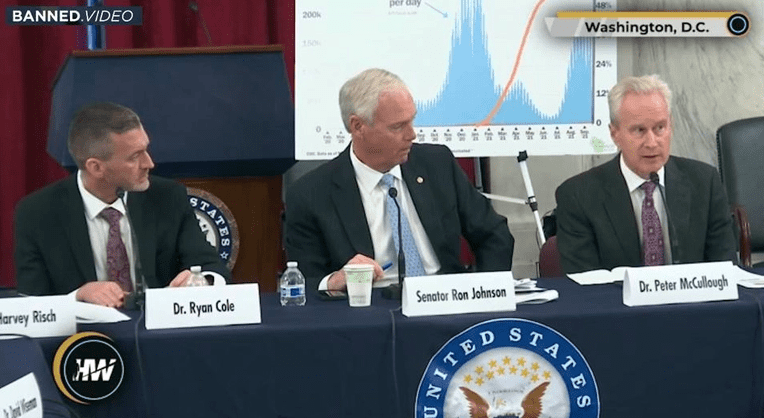 Congressional testimony from experts across the medical field reveal litany of deadly side effects of the experimental COVID injection.
U.S. Senator Ron Johnson (R-Wisc.) held a public forum titled, "Covid-19 Vaccines: What They Are, How They Work, and Possible Causes of Injuries" on Capitol Hill earlier this week.
Speakers detailing Covid vaccine injuries included Dr. Peter McCullough, Dr. Pierre Kory, Dr. Paul Marik, Dr. Robert Malone, ICAN Attorney, Aaron Siri, Esq., OpenVAERS Founder, Liz Willner, Edward Dowd, Dr. Harvey Risch, Dr. Ryan Cole, Journalist, Del Bigtree, and more.

Watch the full conference:
---
Left-wing radicals are attempting to destroy Alex Jones via the court system! Please help Alex by making a donation to his legal defense at Saveinfowars.com to keep him in the fight! Don't let the NWO be successful with their latest weapon against Free Speech!
Doctors and Victims Detail Massive Death & Adverse Reactions From COVID Vaccines (infowars.com)