by HN
(UPDATED 7:45 PM EST 12/25/22)
There is a lot I can say about Barbara Hartwell. I have attached links exposing this wicked CIA MK Ultra cointelpro operative. She has written volumes of disinformation about me over the years, on her blog, Barbara Hartwell vs. CIA, but it all began when I interviewed the late Anthony J. Hilder on my NFormd Radio show, We Are Change Connecticut on February 18, 2012.
Due to a "hack" that changed the email to my YouTube.com/TruthTalkNews channel in 2016, a hack that YouTube still refuses to address, I can't add content, check messages, respond to comments, retract, delete or edit anything, so I am writing this article to finally set the record straight about the Hilder ambush.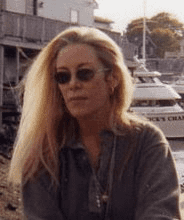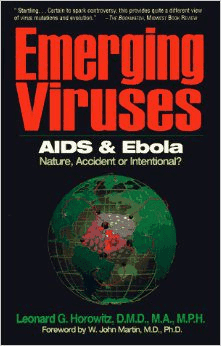 While taking LIVE on-air audience phone calls, Hilder and I were ambushed by Hartwell's cointelpro crew, which included the late disinformation agent Sherry Kane and Dr. Leonard Horowitz, who is ironically the author of many great, truthful and important books that are extremely relevant today.
I do not know what happened to Len. I do know he was vicious in his attacks against my dear friend, journalist and author Janet Phelan.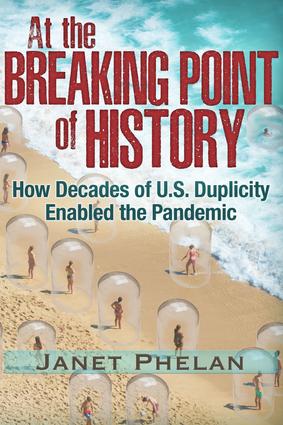 Janet's latest book (above) exposes the U.S. government's role in events leading up to the COVID-19 scamdemic including exposing a secret agenda to deploy bio-chemical weapons via water delivery systems in the U.S. and other countries.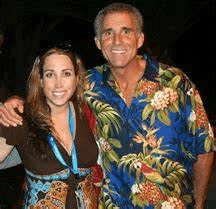 Len, Sherri and Barbara attacked Janet and I for years. Len's attacks primarily focused on Janet. Hartwell's relentless attacks on both of us continue to this day.
Still, I cannot and would not discredit Len's excellent and truthful work exposing the medical mafia cartel, the CIA, Hollywood and bioterrorism over the years.
As mentioned, I do not know what happened him. Sherri Kane maintained a Svengali like control over Len. In other words, I believe he was brainwashed.
I believe this "handling" occurred after Len's important work received public notice. His 1996 book, AIDS & EBOLA and his 2007 documentary, In Lies We Trust: The CIA Hollywood Bioterrorism are archived on this website.
I highly recommend reading Len's book and watching his documentary because, like Janet's book they are incredibly important and relevant to events unfolding today.
I can only hope and pray that Len, like I, was deceived, handled and controlled by these evil CIA witches. Sadly, even with the loss of his partner Sherri Kane, Len appears to still under their spell.
As a Christian, I have forgiven them all, but I will never forget. It is not for me to judge. That is for God. Sherri has stood before God for judgement. One day Barbara and Len will have to do the same. This is the only thought that gives me comfort.
"Ye shall know them by their fruits." Matthew 7:16
related:
ADDRESSING CIA CON ARTIST BARBARA HARTWELL'S LIES AND RELENTLESS ATTACKS – HowardNema.com
ADDRESSING CIA OPERATIVE BARBARA HARTWELL'S COMPULSIVE LIES AND ATTACKS – HowardNema.com
ADDRESSING BARBARA HARTWELL'S COMPULSIVE ATTACKS – HowardNema.com
Barbara Hartwell, Portrait of a Disinfo Agent by James Marino (E-Y posted Dec. 11, 2018) (educate-yourself.org)
Barbara Hartwell, The Merchant of Venom (April 5, 2005) (lege.net)
Barbara Hartwell CIA Exposed – YouTube
Barbara Hartwell CIA Exposed – YouTube
Howard Nema: Addressing Barbara Hartwell's Compulsive Lies and Attacks | New World Order | Before It's News (beforeitsnews.com)
1998 Interview with Brice Taylor, Ted Gunderson, Gene Chip Tatum and Barbara Hartwell aka – YouTube
https://www.howardnema.com/wp-content/uploads/2016/08/Leonard-G.-Horowitz-Emerging-Viruses-AIDS-Ebola-Nature-Accident-or-Intentional-1996.pdf