Digital crisis actors/bot accounts may have been part of a military-grade psyop to push COVID tyranny on the public.
Doctors and physicians who were pushing masking, COVID lockdowns, and the experimental vaccines on Twitter during the pandemic were actually part of an army of fake accounts, according to a bombshell report.
An exposé by The San Francisco Standard revealed that numerous accounts purporting to be doctors in the LGBTQ community were nothing more than bots pushing the establishment COVID narratives.

The piece highlighted the account of Dr. Robert Honeyman, who described himself on Twitter as a "Doctor of Sociology and Feminist studies" with a "keen interest in poetry," and had used a royalty-free stock photo as his profile picture.
Honeyman's supposed husband, Dr. Patrick C. Honeyman, was also a fake account that used a stolen stock photo.
"The two fake doctors, whose accounts urged extreme caution about Covid-19, were part of a network of at least four fake accounts that touted their ties to the LGBTQ+ community, vocally advocated for mask-wearing and social distancing, and dished out criticism to those they felt were not taking the pandemic seriously," the San Francisco Standard reported. "The Honeymans could not be reached for comment, as they do not exist. At publication time, Robert Honeyman's account was no longer active."
A reverse Google image search reveals Robert Honeyman's photo is indeed a stock image from DepositPhotos.
The fake doctors were uncovered by self-described "gay writer" Joshua Gutterman Tranen, who noticed Robert Honeyman's tweet about their husband being in a coma, and noted their ties to the LGBTQ community.
"I'm a self-identified leftist, and I understand that people have a lot of different identities, but it felt concocted in the lab about how many identities and horrible experiences can we put on one person," he said.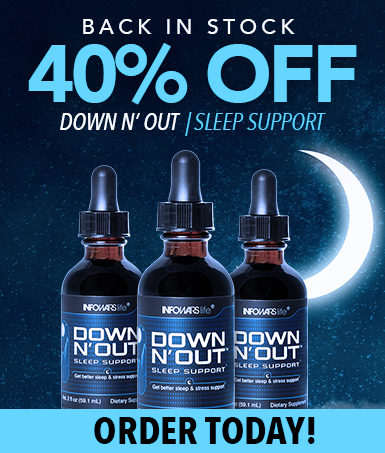 Omg. Have gone down this rabbit hole and can't stop. There's a whole network of these frauds. pic.twitter.com/bQX0qNFHDp— كاكاكاكاكاكاكاكاكاكاكاكاكاكاكاكاكاكاكاكا (@kookykarthik) December 13, 2022
The report noted that it's "unclear" who created these accounts and others like it, but given the presence of other virtual-signaling symbols on their profiles like the trans and Ukrainian flags, the accounts likely were geared to influence liberals scared of COVID.
From The San Francisco Standard:
It is unclear who created the two doctors, but their bios and personas signpost identities meant to appeal to a certain type of Twitter denizen: liberal, pro-diversity and concerned about Covid. Or meant to provoke the opposite of that type of person.

Both doctors present themselves as members of the LGBTQ+ community. Robert displayed the trans and Ukrainian flags in their Twitter name. Patrick had a rainbow flag in his bio.
But there were other accounts tied to these fake crisis actor accounts.
Another account associated with the group, Dr. Gerold Fischer, displayed rainbow, trans and Ukrainian flags next to his name and described himself as "an ally for all in the #LGBQT+ Community. #WearAMask." Fischer's account has since been taken down.

A fourth account, Dr. Steve "Ste" Ville, who claimed an affiliation with the University of Antwerp, described himself as an "LGBTQ+ Ally" and a "Proud Mask Wearer."

All four doctors had a few things in common. Three had created their accounts during the pandemic. Fischer's account dated to 2019, but his earliest visible tweet was from July 2022.
Though the origin of these accounts and their purpose is unknown, investigative journalist Jeremy Loffredo estimated they were part of an "intel op."
"On Twitter there existed an entire network of supposed ER doctors who identified as part of the trans community who constantly lost patients to COVID & received thousands of retweets. Except they don't exist. Surely an COVID intel op," he tweeted Thursday.
When asked whether the IP addresses of the fake accounts to be traced, Loffredo replied, "Langley VA," the location of the CIA's headquarters.
📍 Langley, VA— Jeremy Loffredo (@loffredojeremy) January 6, 2023
Dr. Robert Malone, the inventor of the mRNA technology used in the COVID jabs, linked to the SF Standard's story, saying, "Just in case you were still confused about the military-grade psy ops that has been deployed against all of us."
Just in case you were still confused about the military-grade psy ops that has been deployed against all of us. https://t.co/QF2b0bNIUq— Robert W Malone, MD (@RWMaloneMD) January 6, 2023
Though incredibly disturbing, this "military grade psy op" isn't all that surprising given governments have admitted to exploiting the COVID pandemic to brainwash their citizens.
For example, the Canadian government in 2020 used the pandemic to experiment on new propaganda techniques on the unsuspecting public.
Members of the Scientific Pandemic Influenza Group on Behaviour, who advised the UK government's COVID response, admitted they were "unethical" and "totalitarian" in encouraging the use of fear to control people's behavior during the pandemic.
And notably, recent revelations from the Twitter Files show U.S. intelligence agencies closely colluded with Twitter to suppress information related to COVID's origins, the vaccines, and alternative treatments, and to censor experts who spoke out against the medical establishment's phony narratives.
And while that was happening, an army of fake accounts on Twitter were allowed to virally spread false information about COVID with the aim of tricking people into shutting down the entire economy.
So not only was the U.S. government leveraging social media to undermine free speech and dissent about COVID policies, but at the very least they ignored the spread of actual COVID disinformation.
They may have even had a hand in this psy-op campaign themselves.
---
Twitter: @WhiteIsTheFury
Truth Social: @WhiteIsTheFury
Gettr: @WhiteIsTheFury
Gab: @WhiteIsTheFury
Minds: @WhiteIsTheFury
Parler: @WhiteIsTheFury
Sign up for our free newsletter HERE that's loaded with special reports, articles, Infowars Store deals, and more! Don't let globalist censors cut you off from the truth!