by HN
(UPDATED 5:07 PM EST)
To understand the massive economic and negative societal changes we see exploding across the world we must understand that humanity itself is under attack by the Anglo-American Round Table Group.
It is a quiet war fought with silent weapons of mass deception and mass destruction. This kind of unconventional warfare is unfamiliar to most. It is fought with covert weapons that most are unfamiliar with, so they cannot recognize the attacks, or even realize that they are being attacked, let alone cast blame on those responsible for the detrimental effects of the attacks.
You must read SILENT WEAPONS FOR QUIET WARS for more insight into this new type of clandestine biological, psychological and economic warfare being deployed against humanity,
On one front, this research article seeks to illuminate the public to this quiet war so humanity can identify, learn and know who the real enemy is. As Sun Tsu noted, to fight the enemy one must first know the enemy.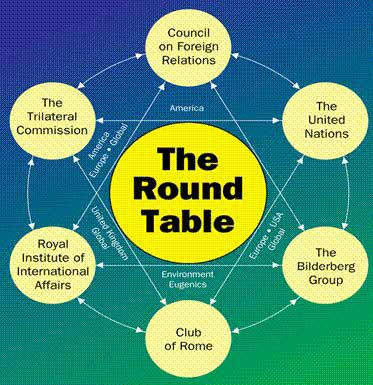 On another front, this presentation seeks to illuminate this quiet war and expose the genocidal technocratic scientific elite forces behind it. Let's begin with President Dwight D. Eisenhower's farewell address.
On earth, these are the slimy figures profiting as they pull the strings that tighten around our collective necks and fleece us of our freedom, property and prosperity.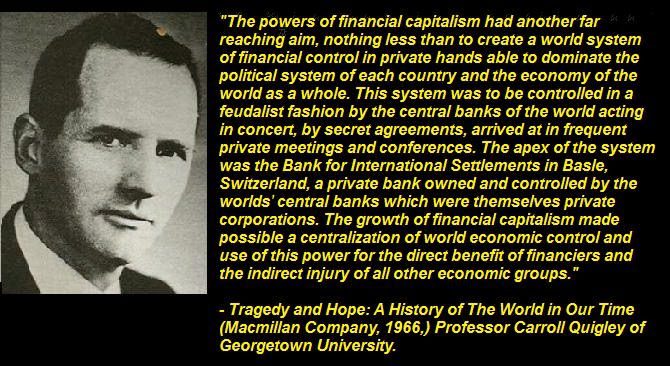 In heaven we are reminded of this:
"For our struggle is not with flesh and blood but with the principalities, with the powers, with the world rulers of this present darkness, with the evil spirits in the heavens" (Ephesians 6:12).
The battle for our world is bigger than the trials and tribulations that surround us.
A spiritual battle is being waged by Satan against all of God's creation. It is a war against all that lives in the name of saving life. A textbook example of the Satanic Law of Reversal. Never has this been so obvious to those who have eyes to see.
Artificial intelligence, lab grown meat, artificial food additives, artificial everything. Transhumanism, transformation, transgender, trans-nature. It is all anti-nature. Anti-creation. It is all anti God. It is the opposite. The Ying and the Yang. The forces of balance in all things. This should be obvious to us all, but it is not.
Think about it, in the name of saving the planet and saving nature the death cultists destroy it. Climate change is being used as means and excuse to destroy life on earth while reducing the standard of living of the world in the process. This creates misery and death instead of happiness and life. It is the opposite of what God intended for us. And this is their Satanic intention. To defy God by destroying Our lives, enslaving our bodies and stealing our souls through our own free will. Non-compliance is our only hope.
I hope–no, I pray that now you can see how the United Nations/World Economic Forum death cult are literally willful minions of Lucifer who are working to destroy the world by design.
On paper. They write books about it. Many you can read, download and share in the collection BOOKS YOU MUST READ TO UNDERSTAND THE NEW WORLD ORDER available @ HowardNema.com.
The fact is, these Luciferians literally believe that through technology, knowledge and intellect man can become as God. Listen to Yuval Harari state this in his own words below:
People like Yuval Harari are nothing but evil, Godless, blasphemous deceivers.
These demonic World Economic Forum disciples are the greatest threat to life, freedom and prosperity on earth. They want most of us dead and wish to enslave the rest. This should be obvious to all by now, since their current actions speak even louder than their words.
Sample evidence of this evil clandestine conspiracy can be found in several documents I will attempt to lay out in this essay. The origins of this very real and active conspiracy to enslave humanity goes back thousands of years but the plan has escalated incrementally since the baby boom after World War 2.
The BIG secret of the Great Work of Freemasonry is not to free humanity, but rather to enslave it. I highly recommend reading BEHOLD A PALE HORSE by Milton William "Bill" Cooper and watch his excellent and historic MYSTERY BABYLON SERIES.
One cannot also dismiss or ignore how Biblical prophecy is truly unfolding in our time. Right now the central banks of the world and their corporate minions at the UN/World Economic forum seek to institute a cashless digital social credit score based Mark of the Beast system, where those who do not take a biometric ID cannot buy or sell.
Not surprisingly, the world is inundated with the belief that the mark of the beast will be literally use the number 666. Some believe we be forced to receive a computer chip with 666 embedded within it. Others think an identifying tattoo. There are also those who firmly think the mark of the beast will be hidden on money or on other things. I personally do not believe that the mark itself is literal or based on the number 666. It is merely symbolic.
The mark of the beast, used to identify those allowed to buy or sell in the End Time, will be found in (not on) people's hands or foreheads (Revelation 13:16).
Using the Bible for interpretation, the hand and forehead symbolizes a person's actions and the choices they use to carry them out (Exodus 13:9, Deuteronomy 6:8, 11:18). The mark denoting a person follows Satan is their choices and actions that show they are in agreement with his beliefs and will obey his commands.
Since the end time Beast has a mark that identifies those who obey him, does God also utilize one to denote those who are his true followers? Yes, He does! Revelation states that those who choose to obey God's commandments and have faith in Christ are doing his will (Revelation 12:17, 14:12, 22:14)!
Why will Satan be so hell bent on destroying any human who is a true Christian? One primary reason is that he will finally be allowed, for a short time, to carry out his plans like a god. His first attempt to do so perfectly failed (Luke 10:18). His next attempt, which will soon occur, will also utterly fail (Revelation 12:7 – 9). He will, however, after he is permanently cast to earth, be allowed to do almost anything he desires (verses 10 – 12).
The mark will clearly manifest those who accept or reject Satan's definition of good and evil. It will be used to fulfill Lucifer's lust to be the only being humans' worship (Isaiah 14:13 – 14, 2Thessalonians 2:4). In order to fulfill his goal, however, he first needs to know or mark those who agree with him. Those against him are quickly found and killed (Revelation 13:14 – 17). All those not martyred will worship him as a deity.
666
There are several reasons why the literal number 666 will not be the mark of the beast placed on people's heads, arms and so on. The most obvious justification it will not be used is that most humans, even those with no religious background, think it will be!
Satan operates based on subtlety and, in a world which he has deceived (Revelation 20:3), would not advertise his plans! A person in the end time could avoid the dreaded number 666 and still have the mark of disobedience through their unwillingness to repent (see Revelation 9:6, 20 – 21, 16:9, 11)!
The true mark of the beast is a heart that refuses to submit to the commandments and the actions that follow those choices. Those who choose to obey God, though they lose their lives, will be rewarded with eternal life. May the Lord help you make the right decision and avoid his wrath in the fearful Day of the Lord (Joel 2:11, 31, Malachi 4:5, 1Thessalonians 5:2).
Combine all of this information with the fact that all the major religions of the world met in November 2022 in Sinai, to create the foundations for a one world Gaia religion based on climate change to preserve the planet. The devil is literally in the details. Together, these false prophets and religious charlatans devised a "Climate Justice Ten Commandments". You can't make this stuff up. Biblical prophecy is coming to pass.
The November 2022 GAIA gathering coincided with the UN global elite's COP27 climate conference. Attendees, included more than 100 world leaders in government and business, whpo flew to the Sinai Desert in private jets that spewed more carbon into the atmosphere than that average person will use in two lifetimes.
Remember, carbon is NOT a deadly poison. It is part of the cycle of life. Without it, there can be life. That is why these Satanists want to reduce carbon. To kill life.
Reducing carbon, reduces life. This is a fact the climate change cultists refuse to recognize, let alone admit.
Christian, Muslim, Jewish, and other religious figures participated in the UN conference on climate change. The religious shills, false prophets and heretics quoted Genesis 1:26, claiming that since the nations are failing to solve the climate crisis, they have been chosen to lead the world in saving and sustaining God's Creation.
Also, this new GAIA "interfaith alliance" has nothing to do with preserving God's creation. It is a ruse. The "Ten Principles for Climate Justice" is a multifaith initiative led by the Interfaith Center for Sustainable Development (ICSD), The Elijah Interfaith Institute, and the Peace Department is part of the 27th Conference of the Parties to the United Nations Framework Convention on Climate Change (COP27), which is took place in the Sinai Peninsula, in Sharm El Sheikh, Egypt from November 6-18, 2022.
According to the Interfaith Center, the location of COP27 is especially meaningful because the Sinai Desert is "a place of revelation in the collective consciousness of Christianity, Judaism, Islam, and others.
It is a site for turning to God and receiving God's message," as they explained in a press release. 
Concurrent interfaith-based events were held at Mt. Abu India, Rishikesh in the Himalayas, New York City, Ecuador, Germany, Vienna, Salt Lake City, Mount St. Francis in Indiana and Australia.
The organizers also urged houses of worship around the world to join in at the same time with prayer focused on the "transformative moment to protect our environment."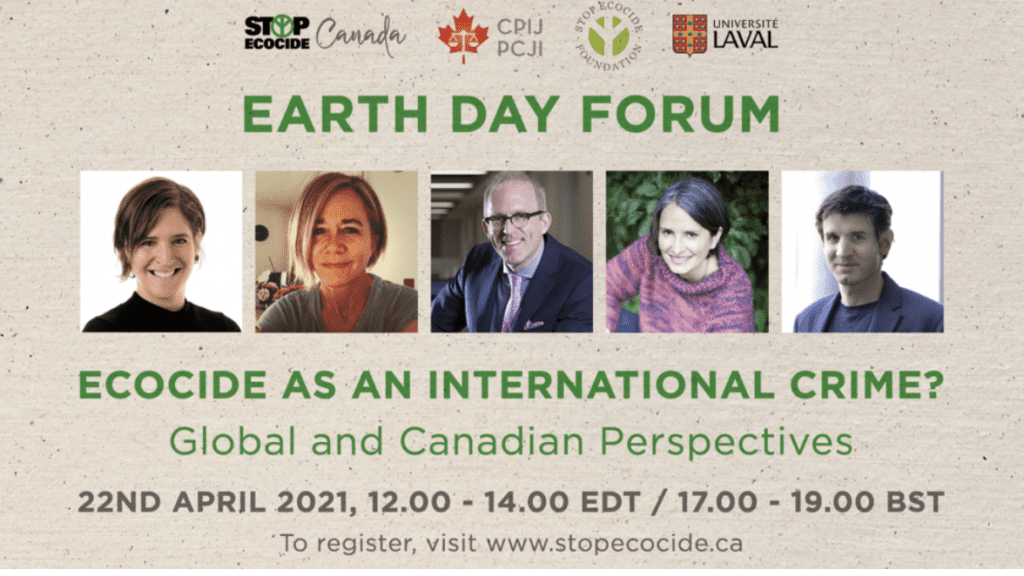 Secularists would welcome it because it is a counterfeit of Christianity but is not atheist. Yet it is godless in its mission. The leaders have written a new version of the Ten Commandments—and are saying they have experienced miracles in the formation of these new Commandments, if you believe that.
"Our mission is to solve coordination failures at scale, and we see this Sinai activation as a steppingstone to a global coordination system where religion and science and eventually politics can work together to guide humanity toward a brighter future."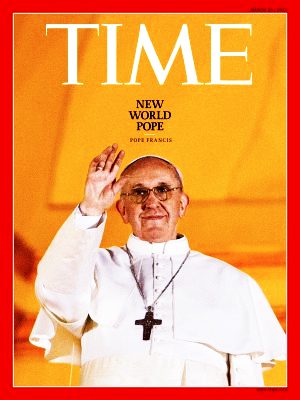 This sounds like a plan described in the book of Revelation when the Anti-Christ establishes himself claiming to be the solution to all the world's problems.
This is a time of deliberate confusion. Another false prophet, Jesuit Pope Francis warned of himself, false "prophets of doom", while simultaneously fear mongering and predictively programming about a looming climate change "crisis" that could wreak untold misery on humanity. Francis ranted these mixed Orwellian messages in his homily for the World Day of the Poor to both confuse and deceive his flock.
According to a press release from the Interfaith Center, the location of COP27 is significant because the Sinai Desert is "a place of revelation in the collective consciousness of Christianity, Judaism, Islam, and others. It is a site for turning to God and receiving God's message."
Shill Rabbi Yonatan Neril, the founder and Executive Director of The Interfaith Center also pushed the globalist's Satanic climate change propaganda at COP27:
"Some people believe religion is separate and distinct from ecology or care for God's creation," he said. "Were it not for the receiving of the Hebrew Bible on Mt. Sinai, Jewish tradition teaches, God would have returned the world to chaos and void. Applying the teachings of the Hebrew Bible to stewardship of God's creation is not just an idea for today, but essential for a future in which we achieve a balanced, worldwide ecosystem and thrive on a planet viable for all life.

We need to change the operating system that humanity generated and is degrading God's creation. We need to switch from greed, short-term thinking, and individualistic behavior to spiritual satisfaction, long-term thinking, and altruism. And by doing that we will address the symptoms of the problem and manifest a new earth. May God help us.

Leveraging faith communities to move the needle around climate advocacy is a deeply needed and worthwhile effort. While the national political culture is so divided, faith is this common ground that can soften the boundaries and open hearts and minds. Perhaps, at the genesis of Creation the prosecuting angels had indeed been correct to lobby God not to create humanity, with our evil inclination and freedom of choice."
Yoseph's brainwashing rhetoric are the words of heretic cult leader, not a Rabbi. After beaming introductions to actors involved in this Gaia cult movement, Yosef noted he didn't expect any of the nations to take serious actions to make a difference. He and other heretics then summoned divine intervention.
Yoseph recalled a Madonna concert he attended in Paris, France where she sang "Like a Prayer" as if it were Moses's Song of the Sea." If invoking the harlot and Kabbalist Madonna in a "religious" speech isn't a revealing clue of the Satanic nature and deceptions of this climate cult, what is?
The Jerusalem Post reported: "The UN Climate Change Conference, in proximity to Mount Sinai, could be the prime time for the force of religion to speak climate truth to dirty power. For the world, and for Israel." No, it is yet another grand Satanic deception. What is most worrisome, is that this Satanic deceptive GAIA cult religious movement is gaining momentum.
This interfaith alliance is a short cut to establish a one-world religion using climate change as a common cause issue to hook the faithful as well as the faithless. A common enemy. The problem is, the common enemy being discussed by this demonic death cult is man itself.
The Club of Rome developed this scheme in the late 1960's as a means of controlling the masses. They openly published this in their 1992 publication, THE FIRST GLOBAL REVOLUTION.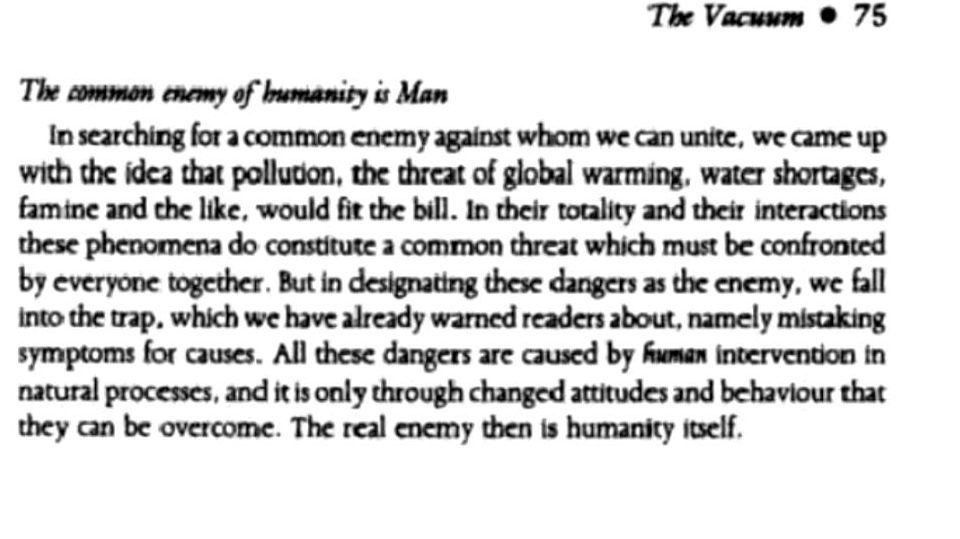 In addition, for decades the Rockefeller funded National Council of Churches and the global elite's World Council of Churches has pushed interfaith "to bring the world together in peace."
As Michael Snyder wrote in February, 2019:
A historic interfaith covenant was signed in the Middle East on Monday, and the mainstream media in the United States has been almost entirely silent about it. Sheikh Ahmed al-Tayeb is considered to be the most important imam in Sunni Islam, and he arrived at the signing ceremony in Abu Dhabi with Pope Francis "hand-in-hand in a symbol of interfaith brotherhood". But this wasn't just a ceremony for Catholics and Muslims. According to a British news source, the signing of this covenant was done "in front of a global audience of religious leaders from Christianity, Islam, Judaism and other faiths"…
The pope and the grand imam of al-Azhar have signed a historic declaration of fraternity, calling for peace between nations, religions and races, in front of a global audience of religious leaders from Christianity, Islam, Judaism and other faiths.
Pope Francis, the leader of the world's Catholics, and Sheikh Ahmed al-Tayeb, the head of Sunni Islam's most prestigious seat of learning, arrived at the ceremony in Abu Dhabi hand-in-hand in a symbol of interfaith brotherhood.
In other words, there was a concerted effort to make sure that all of the religions of the world were represented at this gathering.
According to the official Vatican website, a tremendous amount of preparation went in to the drafting of this document, and it encourages believers from all religions "to shake hands, embrace one another, kiss one another, and even pray" with one another…
The document, signed by Pope Francis and the Grand Imam of al-Azhar, Ahmed el-Tayeb, was prepared "with much reflection and prayer", the Pope said. The one great danger at this moment, he continued, is "destruction, war, hatred between us." "If we believers are not able to shake hands, embrace one another, kiss one another, and even pray, our faith will be defeated", he said. The Pope explained that the document "is born of faith in God who is the Father of all and the Father of peace; it condemns all destruction, all terrorism, from the first terrorism in history, that of Cain."
There is a lot of language about peace in this document, but it goes way beyond just advocating for peace.
Over and over again, the word "God" is used to simultaneously identify Allah and the God of Christianity. Here is just one example…
We, who believe in God and in the final meeting with Him and His judgment, on the basis of our religious and moral responsibility, and through this Document, call upon ourselves, upon the leaders of the world as well as the architects of international policy and world economy, to work strenuously to spread the culture of tolerance and of living together in peace; to intervene at the earliest opportunity to stop the shedding of innocent blood and bring an end to wars, conflicts, environmental decay and the moral and cultural decline that the world is presently experiencing.
On top of that, the document also boldly declares that "the diversity of religions" that we see in the world was "willed by God"…
Freedom is a right of every person: each individual enjoys the freedom of belief, thought, expression and action. The pluralism and the diversity of religions, colour, sex, race and language are willed by God in His wisdom, through which He created human beings. This divine wisdom is the source from which the right to freedom of belief and the freedom to be different derives. Therefore, the fact that people are forced to adhere to a certain religion or culture must be rejected, as too the imposition of a cultural way of life that others do not accept.
In essence, this is saying that it is the will of God that there are hundreds of different religions in the world and that they are all acceptable in His sight.
We know that the elite want a one world religion, but to see the most important clerics from both Catholicism and Islam make such a dramatic public push for it is absolutely stunning.
You can find the full text of the covenant that they signed on the official Vatican website. 
The war in heaven reminds us that "For our struggle is not with flesh and blood but with the principalities, with the powers, with the world rulers of this present darkness, with the evil spirits in the heavens" (Ephesians 6:12). The battle for our world is bigger than the trials and tribulations that surround us
Of course, like all totalitarians, the Illuminati blame their enemies for what they do.  In this case, scapegoating the Jews for their plan for world domination.   These minor alterations give cover to the evil "benevolent despots" orchestrating this conspiracy in secret behind the scenes.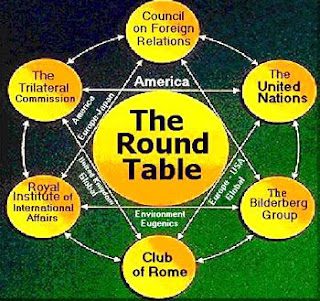 The fact is, the Protocols of the Learned Elders of Zion is a documented, provable Masonic blueprint for world domination put into action.   The book was first published in Russia in 1905 during a time of great anti-Semitism mirrors the Masonic conspiracy exposed by A.M. Professor of Natural Philosophy and Secretary to the Royal Society of Edinburg, John Robison in 1798 in his book, PROOFS OF A CONSPIRACY AGAINST ALL THE RELIGIONS AND GOVERNMENTS OF EUROPE, CARRIED ON IN THE SECRET MEETINGS OF FREE MASONS, ILLUMINATI, AND READING SOCIETIES, COLLECTED FROM GOOD AUTHORITIES. 
The illuminati are arrogant and naked in their incredibly accurate descriptions in the book PROTOCOLS OF THE LEARNED ELDERS OF ZION.  The Illuminati's plans for world domination we are now living through and experiencing have effectively cast blame for their conspiracy on the Jews.  Blame that is always used when people get too close to the flame of truth.   
When reading each of the protocols, you will quickly notice that most of have already magically come to life in Our world today, word for word. All you have to do is read and compare the words to events and conditions in Our world today and history since the Protocols were published in 1905 to understand this.
Jews are certainly active initiates and adepts, and many others provide excellent cover for the Masonic Illuminati by garnering high positions of power in banking, finance, Hollywood and the controlled mainstream media. Others who conveniently call themselves Jews, like atheist George Soros, are really of the Synagogue of Satan. (Rev 2:9)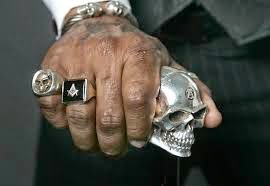 It is the not the Jews behind this ruthless and monolithic conspiracy, it is the Brotherhood.
The Illuminati Brotherhood of Death.

While Jews are indeed pawns in the game, positioned to protect the Hidden Advisors and Hidden Masters of the Illuminati, this is not due to THEIR choice but rather, the illumined ones.
So, when reading the Protocols— and you MUST READ THEM — one should replace the word "Jews" with "Illuminati" and "Goyim" with the masses, or cattle.  The fact is, all of the Protocols of Learned Elders of Sion described in 1905 have all been utilized and most of the nails in humanity's coffin have already been put into place.  This fact is irrefutable. And it is why we must stop the illuminati before it is too late.  
WHAT CAN WE DO?
Pray. Pray and resist. Non-compliance is our only hope. Get out of the cities. Forge communities of self-sufficiency. Support local farms and small businesses. Opt out of digital transactions. Buy gold and silver. Grow your own food.
Prepare for the worst and hope for the best!
God Bless you all!
SHARE THIS ARTICLE
WAKE UP! WAKE UP OTHERS!
related: