by HN
How could a 12-year-old violently stab a 9-year-old to death, let alone stab his own baby brother?
Late Thursday night in Tulsa, Oklahoma Police responded to a stabbing on the 1000 block of 64th Place South in the southern part of the city at 11:43 pm. When they arrived, firefighters were performing CPR on the 9-year-old victim who was stabbed by his 12-year-old sister.
Police said the stabbing occurred while the children's parent was asleep. The Tulsa Police Child Crisis Unit handling the investigation stated the motivation for the stabbing is unclear at this time. Charges have not yet been filed, but Oklahoma law states that any child under the age of 13 cannot be prosecuted as an adult for felony allegations of murder.
The parent was awakened by her 12-year-old daughter and was told she stabbed her brother. The 9-year-old boy was rushed to the hospital but died shortly after 2:30 a.m. The 12-year-old girl is being held at the Family Center for Juvenile Justice.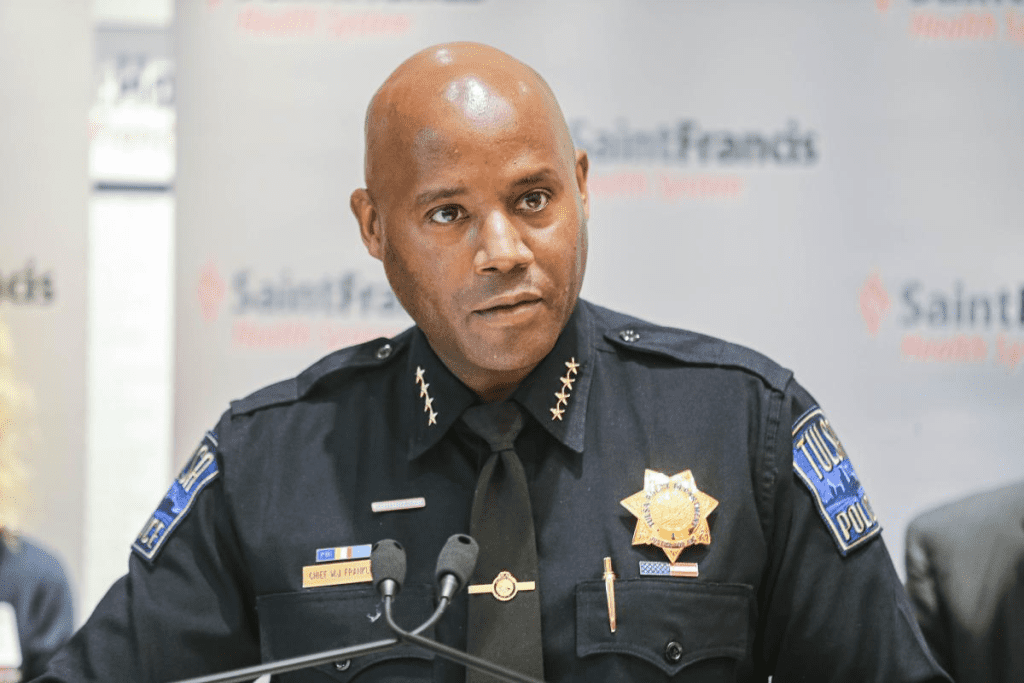 Indeed. What is happening in our world today? Well, violence is continuously glorified by the media and Hollywood, the gangsta' lifestyle, hedonism, drugs, decadence have all played a significant role in the rise of violence in our society. For decades, Hollywood always said its films reflect society– No, Hollywood films and pop-culture engineer it. All of these powerful influences, and now the drag queen pedophile hour, poison our children's minds. Many have been desensitized to such an extent that they no longer put a value on life. What madness, for a 12-year-old girl to kill her 9-year-old brother.
Our society is severely ill. The other day, a six-year-old student shot her teacher. In fact, there has been a rise in shootings involving children recently. No doubt the stresses caused by the totalitarian COVID scamdemic lockdowns have psychological damaged countless children.
At the time of this writing, it is not clear what kind of homelife the 12-year-old girl and her brother had, but they were being raised by a single parent. Unfortunately, single parent households commonly raise troubled children. The ramifications from the COVID scamdemic combined with the glorification of violence and sex in pop culture that promote destructive, decadent lifestyles also play a role.
It is certain that this tragic stabbing is a glaring example of society's ever-spiraling decline into evil and madness because we have lost our connection to God. We must reconnect.
Amen.