By HN
Another sudden and tragic loss and I am personally CRUSHED. My all-time guitar hero and one of the best guitarists in the world has passed. Jeff Beck was and still is a major influence on my guitar playing. Beck's music inspired me and continues to inspire me and always will. I hope the deadly COVID injections did not play a role in taking yet another precious talent. RIP Jeff. You were the best. God bless your soul.
Peace.
Jeff Beck, legendary rock guitarist and musician, dead at 78
by Dan Heching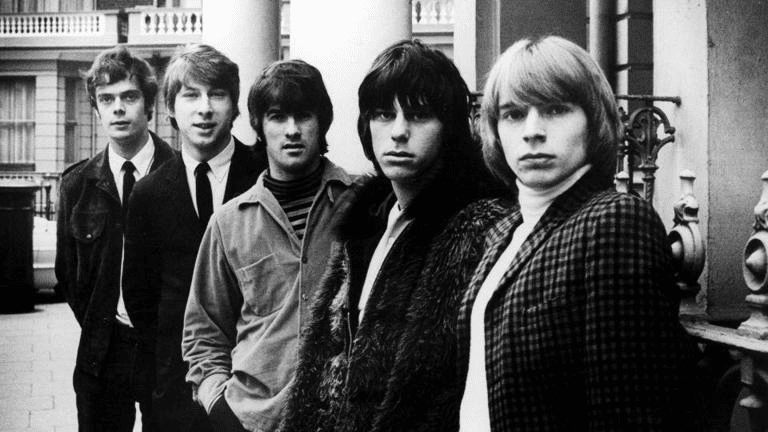 Jeff Beck, the rock guitarist often regarded among the greatest of all time, has died, according to a statement posted to his official social media accounts. He was 78.
"On behalf of his family, it is with deep and profound sadness that we share the news of Jeff Beck's passing," the statement said. "After suddenly contracting bacterial meningitis, he peacefully passed away yesterday. His family ask for privacy while they process this tremendous loss."
His representative, Melissa Dragich, confirmed the news to CNN via email.
Beck rose to fame in the '60s when he replaced Eric Clapton in the Yardbirds. He left a year later to start his own group The Jeff Beck Group, featuring Rod Stewart and Ron Wood.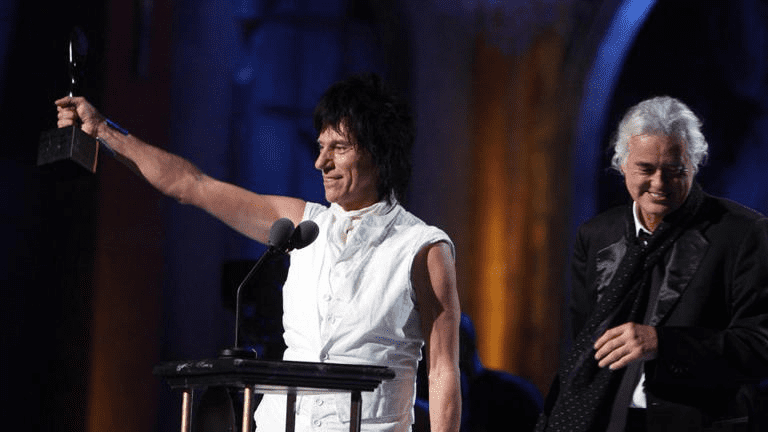 English group The Yardbirds, featuring (from left) Paul Samwell-Smith, Chris Dreja, Jim McCarty, Jeff Beck and Keith Relf, pose together on a London street in 1965. – Val Wilmer/Redferns/Getty Images
He was inducted into the Rock and Roll Hall of Fame in 1992 as part of the Yardbirds and inducted again in 2009 as a solo artist.
An eight-time Grammy winner, Beck earned his first in 1985 for best rock instrumental performance for "Escape." He went on to win five more times in that category.
Last year, Beck toured with Johnny Depp, after the pair recorded a cover album together titled "18."
Beck (L) seen here during the 24th Annual Rock and Roll Hall of Fame Induction Ceremony in 2009 in Cleveland, Ohio. – Stephen Lovekin/Getty Images
Some of Beck's most well-regarded songs include "Heart Full of Soul," a 1965 single from the Yardbirds, "I Ain't Superstitious" off his debut solo 1968 album with The Jeff Beck Group, "Truth," and "Freeway Jam" from his second album, "Blow by Blow" in 1975 (HN NOTE: My favorite Beck album and influence on my playing)
In reaction to Beck's death, Stewart wrote on Twitter that Beck "was one of the few guitarists that when playing live would actually listen to me sing and respond."
"Jeff, you were the greatest, my man," he said.
Another of Beck's former bandmates, Wood, also honored his memory on Wednesday, writing on Twitter that he was "going to dearly miss him.
"I want to thank him for all our early days together in Jeff Beck Group, conquering America," he wrote. "Musically, we were breaking all the rules, it was fantastic, groundbreaking rock 'n' roll!"
KISS bassist and co-frontman Gene Simmons called Beck's passing "heartbreaking."
"No one played guitar like Jeff," Simmons wrote on Twitter. "Please get a hold of the first two Jeff Beck Group albums and behold greatness. RIP."
Originally from England, Beck is survived by his wife Sandra, according to his representative.
CNN's Dan Wright and Zahid Mahmood contributed to this report.
The Tragic Death Of Music Legend Jeff Beck
by Stephanie Sala 
The family of legendary guitarist Jeff Beck announced that the '60s musician sadly died on January 10. According to the statement released on his Twitter account, Beck "peacefully passed away" after he "suddenly [contracted] bacterial meningitis." He, unfortunately, joins the growing list of celebrity causes of death we didn't see coming. Tragically — per Johns Hopkins Medicine — bacterial meningitis is a deadly infection that very quickly affects the brain and spinal cord. The musician was 78 years old at the time of his tragic death.
Known for his out-of-this-world guitar skills with The Yardbirds and other iconic groups, Beck was a great influence on the generations of rockers who came after him. Paul Stanley, the lead guitarist of the band KISS, shared his condolences for the music innovator. "WOW. What awful news. Jeff Beck, one of the all time guitar masters has died," Stanley lamented on his Twitter. "From The Yardbirds and The Jeff Beck Group on, he blazed a trail impossible to follow. Play on now and forever," he added.
Jeff Beck Was One Of The Most Decorated, Revered Guitarists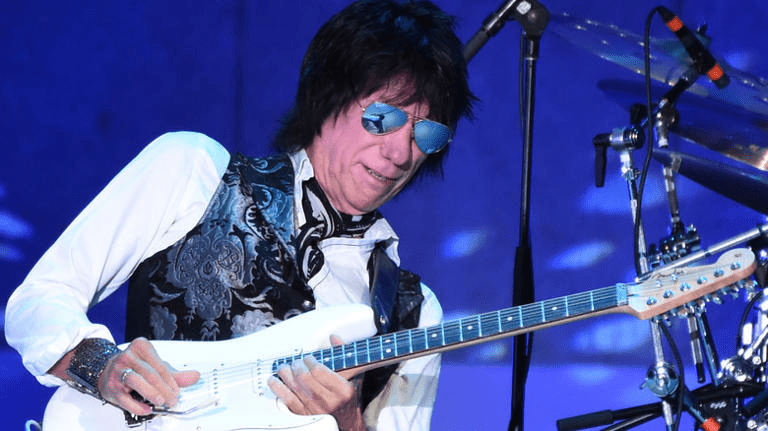 The impact of Jeff Beck's immense talent and career cannot be overstated — he was just that good! His work with the '60s London-based band, The Yardbirds, brought him notoriety, but he went on to front other bands like The Jeff Beck Group and the trio Beck, Bogert & Appice. The genre-defying guitarist is often credited for being one of the pioneers of the combination of rock n' roll, blues, and folk music, creating a new sound in the British rock scene, per Variety.
Beck was not just inducted into the Rock & Roll Hall of Fame once, but TWICE. The first time was as a member of the Yardbirds in 1992, and the second time was in 2009 on his own solo merit. The English musician won a total of eight Grammy Awards along with a whopping 17 nominations. In 2015, Rolling Stone dubbed Beck one of the "100 Greatest Guitarists" of all time, coming in at the number five spot for his "combination of brilliant technique with personality."
Our condolences go out to Beck's loved ones.
Read this next: Celebs Who Died In 2022