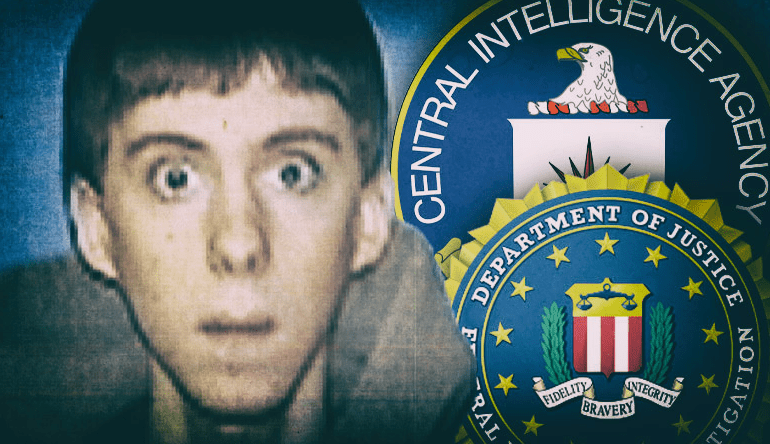 FBI report revealed agents from unknown intel agency visited Lanza home years before massacre and informed his mom they would consider her son a prospective hire.
With Sandy Hook back in the news following Piers Morgan's latest hatchet job interview with Alex Jones, it's worth looking back at one of the most bizarre anomalies that went overlooked by many news outlets.
Five years after the school shooting happened, the FBI released a lengthy, heavily redacted report concerning its investigation into the matter.
Sandy Hook Elementary School Shooting: https://t.co/Y8iW6CFTpj— FBI Records Vault (@FBIRecordsVault) October 24, 2017
Page 41 of Part 1 of the Bureau's report revealed agents from an unknown intelligence agency had allegedly visited the Lanza home years before the massacre took place.
An unidentified source based on information from Lanza's mother told agents the boy, while in the ninth grade, was visited at his home by either CIA or FBI agents after hacking "a government computer system."
The agents reportedly went on to tell Lanza's mother that based on Adam's intelligence they would consider her son a prospective hire.
From the Bureau's report (Page 41 of Part 1):
When Adam Lanza was in ninth grade, Nancy told [redacted] that Adam had hacked into a government computer system. Adam had made it through the second level of security and when he tried to breach the third level the screen went black and the authorities showed up at the Lanza's door at 36 Yogananda Street. Nancy believed that the authorities that showed up at her door were either the FBI or the CIA. Nancy had to convince the authorities that her son was just very intelligent and was challenging himself to see if he could hack into a government system. The authorities told Nancy that if her son was that smart he could have a job with them someday.
While the info in no way suggests the shooting didn't occur, the fantastical tale right out of the FBI's own records is just one of numerous questionable anomalies that prompted people on the internet to speculate about the facts surrounding the massacre.
The details from the FBI's records vault dovetail with angles covered by Alex Jones Friday in response to Piers' hit job interview, in which he broke down various instances where the mainstream media also questioned anomalies, including one report stating Lanza years prior to the shooting had participated in behavioral experiments at the Child Study Center at Yale University where he was given mind-altering drugs.
Check out Part 1 of the Bureau's report below:
https://www.scribd.com/embeds/362504437/content?start_page=1&view_mode=scroll&access_key=key-Q97ioqr0FgR30xKQ0G2O
---
If you like our information, consider donating and visit InfowarsStore.com for merch, nutraceuticals and survival gear.
---
---
Sign up for our free newsletter HERE that's loaded with special reports, articles, Infowars Store deals, and more! Don't let globalist censors cut you off from the truth!