Infowars.com
Jay Dyer breaks down how major global catalyst events like the COVID-19 pandemic are meant to slowly roll out the New World Order agenda over time.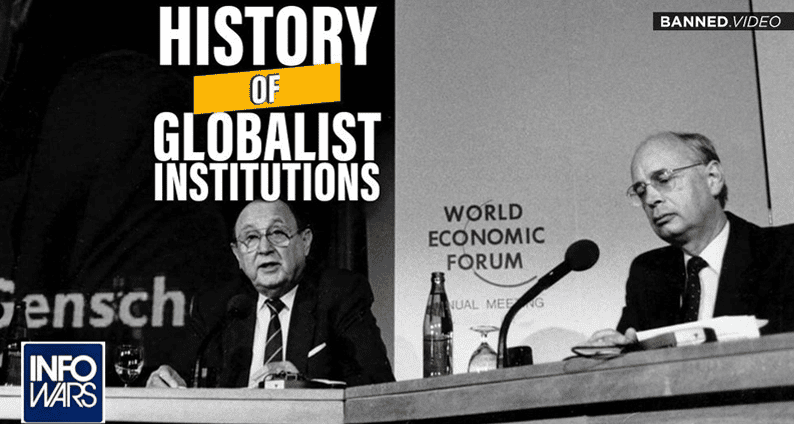 Jay Dyer guest hosts The Alex Jones Show to break down the true history of the globalist institutions like the Council on Foreign Relations, the World Bank, and the World Economic Forum.
WATCH, DOWNLOAD AND SHARE!
TELL OTHERS TO DO THE SAME!
---

Sign up for our free newsletter HERE that's loaded with special reports, articles, Infowars Store deals, and more! Don't let globalist censors cut you off from the truth!
REFERENCED/RELATED:
Lord Birkenhead Cosmopolitan Article from 1929 – Fraction of the Whole