by HN
Senator Rand Paul appeared on Newsmax's "Eric Bolling The Balance" with a warning that over classification of information is being used as a ploy to avoid oversight and protect cover ups.
This includes a cover-up of the origins of the U.S. funded COVID-19 bioweapon. Paul has called the obfuscation of the COVID-19 lab leak as "the biggest coverup in the history of science." The Kentucky Senator has vowed to expose the origins of the pandemic and expose a paper trail that will lead back to the Wuhan lab research funded by Anthony Fauci, the National Institutes of Health.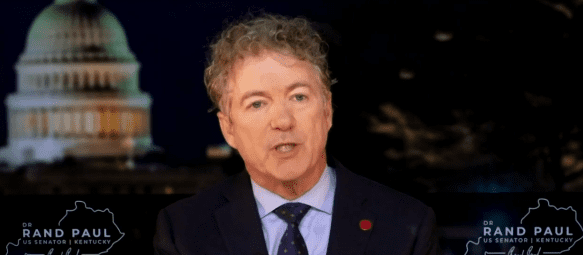 This will no doubt expose deeper ties to the CIA, Peter Daszak, Eco-Health Alliance and the UN/World Economic Forum.
"I think there's an overclassification problem here. Everything's classified. And in all likelihood, what we'll find is this is not some sort of organized scheme to have the secrets to the nuclear weapon in [Biden's] Corvette. I think it's more likely than not that we've classified so many documents that it's hard to find documents that are not classified," Paul said.
The deep state ties to corrupt and treasonous politicians must be fully exposed if we are to stop the destruction of American freedom and sovereignty.
Stop the Great Reset! Build Back Better means slavery and genocide! Death to the New World Order!