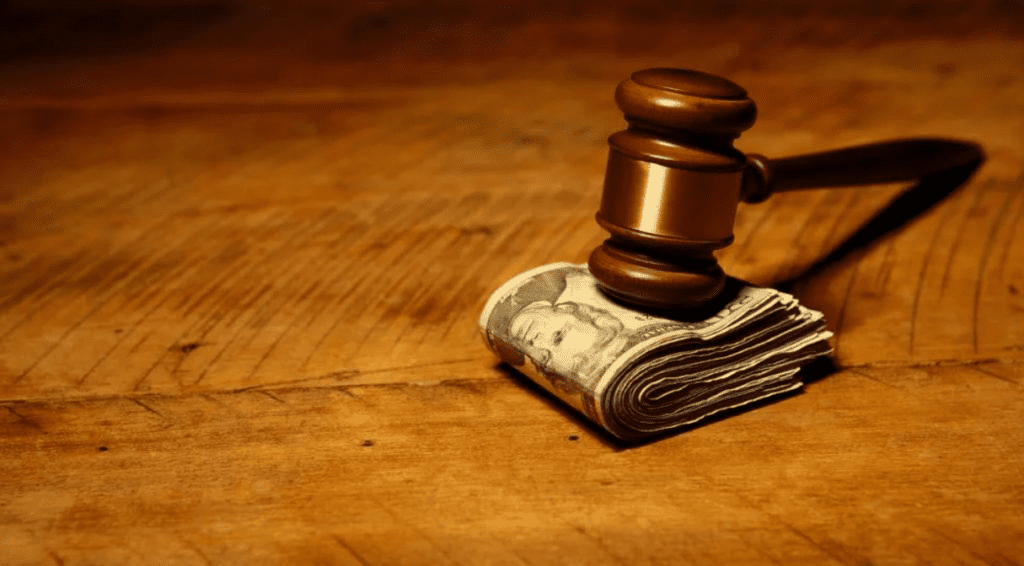 By Janet Phelan
Recently, that human rights atrocity known colloquially as "adult guardianship" has again been in the news. First, a Hollywood celebrity was able to rid herself of the shackles imposed by this court-authorized process, coming forward about numerous and somewhat disturbing abuses. According to Britney Spears, she was forced to put on shows in Las Vegas, denied proceeds from her work and also forcibly implanted against her will with a birth control device.
There was also a flurry of media surrounding a proposed law to mandate that a judge rule on visitation for a ward right off the bat. Known as "Karilyn's law," this effort rather incredibly ignores the complicity of the judiciary in guardianship abuses and naively seems to adhere to an old concept of judging, one in which the judge was actually impartial.
Ask any guardianship victim if this was the case for him or her.
A Nancy Grace "exposé," which focused largely on Britney Spears, aired recently on Fox News. This was shortly thereafter followed by a Kristen Thorne guardianship report, which aired on ABC 7 Eyewitness News.
Generally speaking, it is cause for celebration when US human-rights abuses get media coverage. We live in such a propaganda-rich environment that a spark of light penetrating all the intentional darkness is a very welcome event.
Except that none of the above coverage sheds real light on the root of guardianship abuse.
You may walk away from the Nancy Grace or Kristen Thorne reports with your head shaking, wondering how all these nice old people — and younger ones, too — ever got enmired with such predators as the guardians seem to be.
But what you will not experience is any enlightenment as to how these guardians are enabled to commit their foul deeds.
In a sense, you may view this article as a primer in how media protects the status quo.
In her preamble to the Fox News report on Britney Spears and guardianship, Nancy Grace announces, "We investigate a system that allegedly stinks of corruption and learn…here in our country, the so-called "Land of the Free," many say they….have their freedoms ripped away."
All well and good. But following this titillating announcement of her "investigation," Grace focuses on one bad actor — Britney's Dad, Jamie Spears.
She tells us that she thinks that Jamie Spears made about 6 million dollars off his daughter during the years that he was her conservator. She tells us that Britney didn't like being made to perform and hints at her being implanted, against her will, with an IUD to keep her from becoming pregnant.
At the Breaking Point of History: How Decades of U.S. Duplicity Enabled the Pandemic by Janet Phelan
Grace keeps the focus on the power of a guardian and keeps us in the dark as to how this power is achieved — which is with the acquiescence of a judge.
Decisions made by guardians MUST be approved by a judge. In this sense, the judges are the actual deciders in guardianship matters.
Grace informs us that if a court decides a person is incapacitated, a guardian will be appointed. And that is about as deep into the pit of judicial involvement with guardianships that Grace ventures.
Shortly after Grace's Fox News reports aired, ABC7 ran a short series on guardianship featuring ABC reporter Kristen Thorne. Thorne tiptoes into the shallow end of the judicial-corruption pool when she reports that guardianship attorneys have been found to make campaign contributions to guardianship judges. She hastily informs us that, of course, this is not illegal.
In fact, this reporter has uncovered far more concerning financial issues surrounding judges. Working off the understanding that "loans" are an excellent way to hide bribes, this reporter has found that roughly 2/3 of the judges researched have loan histories redolent of money laundering.
This was first discussed publicly in a 2016 interview with Sean Stone on the now defunct cable news network, RT America. Are Foreclosure Judges Being Paid Under the Table in Massive Scandal on the Bench
In the intervening eight years, this research has been expanded upon and used in numerous cases to help restore some semblance of justice. Upon their loan histories being brought to light, judges have resigned cases, let people out of jail, revoked previously issued arrest warrants and ordered the return of stolen money to trusts.
Thorne, however, doesn't mention this. Rather, she beats an old drum which proposes that "courts don't have adequate oversight" and judges are overworked.
Not money-mad. Not on the take. Just poor little overworked drones.
And therein lies the poison at the center of these grand "exposes." The judges are exonerated and protected and free to fleece for another day.
Janet Phelan has been on the trail of the biological weapons agenda since the new millennium. Her book on the pandemic, At the Breaking Point of History: How Decades of US Duplicity Enabled the Pandemic, has been published in 2021 by Trine Day and is available on Amazon and elsewhere. Her articles on this issue have appeared in Activist Post, New Eastern Outlook, Infowars and elsewhere. Educated at Grinnell College, UC Berkeley and the University of Missouri Graduate School of Journalism, Janet "jumped ship" and since 2004 has been writing exclusively for independent media. Her articles previously appeared in the Los Angeles Times, Oui Magazine, Orange Coast Magazine, the Long Beach Press Telegram, the Santa Monica Daily Press and other publications. She is the author of the groundbreaking expose, EXILE and two books of poetry. She resides abroad. You may follow Janet on Parler here @JanetPhelan and Twitter @JanetPhelan14. To support her work, please go to JanetPhelan.
Image: Campus Reform
Or support us at SubscribeStar
Donate cryptocurrency HERE
Subscribe to Activist Post for truth, peace, and freedom news. Follow us on SoMee, Telegram, HIVE, Flote, Minds, MeWe, Twitter, Gab, What Really Happened and GETTR.
Provide, Protect and Profit from what's coming! Get a free issue of Counter Markets today.