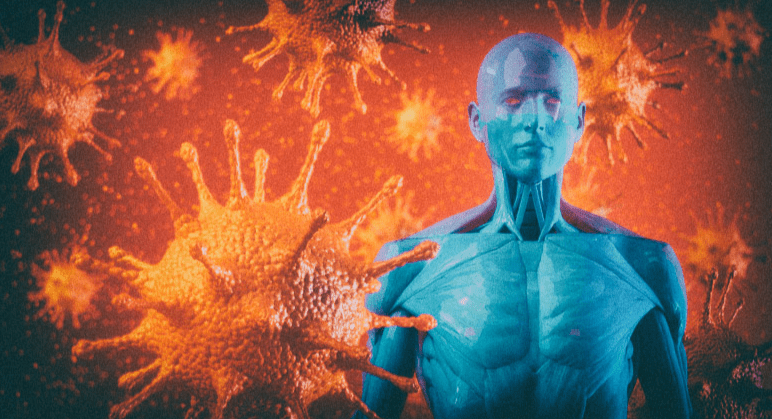 Infowars.com
'We hope they're not doing that. But that's the concern,' says Yale epidemiology professor Dr. Harvey Risch.
Pfizer exec claimed company was mutating viruses in video shot by undercover Project Veritas reporter.
A Yale professor of epidemiology has declared Pfizer's purported gain-of-function mutation of viruses, as claimed by one of the company's execs, would be an illegal endeavor.
The professor's analysis comes on the heels of a bombshell Project Veritas report showing Pfizer Director of Research and Development for Strategic Operations and mRNA Scientific Planning Jordon Trishton Walker admitting to an undercover Veritas journalist Pfizer was experimenting with mutating viruses in order to plan out future vaccines.

Speaking to Just The News, Yale Professor Emeritus and Senior Research Scientist in Epidemiology Dr. Harvey Risch suggested Pfizer would be committing "an act of domestic terrorism" if they in fact were involved in the research described.
Following @Project_Veritas' bombshell undercover reporting last week, Dr. Harvey Risch shares his thoughts on if Pfizer used gain-of-function research in order to create a vaccine saying, "We hope they're not doing that, but that's the concern."#JustTheNewsNoNoise @AmandaHead pic.twitter.com/hkHnNdne74— Real America's Voice (RAV) (@RealAmVoice) February 2, 2023
"If they were to do that, the vaccine would only be useful if the virus that they're inventing actually got out into the population," Risch told Just the News' "No Noise" show.
"That would be an act of domestic terrorism if that happened. So they're probably not doing that. We hope they're not doing that. But that's the concern."
Risch went on to say he does not believe Pfizer, which released a statement denying the allegations, has embarked on the research, and said he doubted Walker's claims.
"My first reaction is that in what he's talking about, he's an amateur and he doesn't really have depth of knowledge about the nature of how these viruses are propagated."
"There's a very, very deep extensive field of neurology, and he's talking about his superficial concepts of how he thinks the overall picture is organized for working with these viruses. But it is much more involved than that. There's a lot of other techniques that go into propagating these viruses."
27M pic.twitter.com/xaRvlD5qTo— Project Veritas (@Project_Veritas) January 30, 2023
Walker had told an undercover Veritas journalist, "One of the things we're exploring is like, why don't we just mutate it [COVID] ourselves so we could create — preemptively develop new vaccines, right? So, we have to do that. If we're gonna do that though, there's a risk of like, as you could imagine — no one wants to be having a pharma company mutating f**king viruses."
H/t: WND.com
---
source: Yale Professor Warns Pfizer Mutating COVID-19 Virus Would Be 'Act of Domestic Terrorism' (infowars.com)
Unlike our corporate competitors, Infowars relies on the support of readers like you!
If you haven't already, please consider donating and visit InfowarsStore.com for merch, nutraceuticals and survival gear.
---
---
Sign up for our free newsletter HERE that's loaded with special reports, articles, Infowars Store deals, and more! Don't let globalist censors cut you off from the truth!