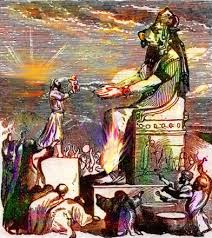 By HN
Modern day human and more importantly, child sacrifice is alive and well. Big Pharma is fast becoming the serpent depicted on the caduceus. After all, they hide their evil in plain sight, write books and white papers about their intentions, and then execute them.

The medical mafia has finally achieved their stated goal of getting the deadly mRNA injections added to the CDC's childhood vaccination schedule. A goal that has already caused innumerable harm in children across this nation over the last three decades.
Autism, autoimmune, allergies and neurological disorders are just a few of the side effects that have exploded since Big Pharma began finding new and more and more dangerous injections for children in the 1970's
By 2023 there are more than 60 vaccines given to children and this increasing trend will continue.
Just as the Big Pharma and the corrupt bureaucrats at the FDA and CDC continue to gaslight the public to believe that the COVID vaccines are "safe and effective", they continue to assert that there is no direct correlation to increased vaccines and the rise of autism. Really?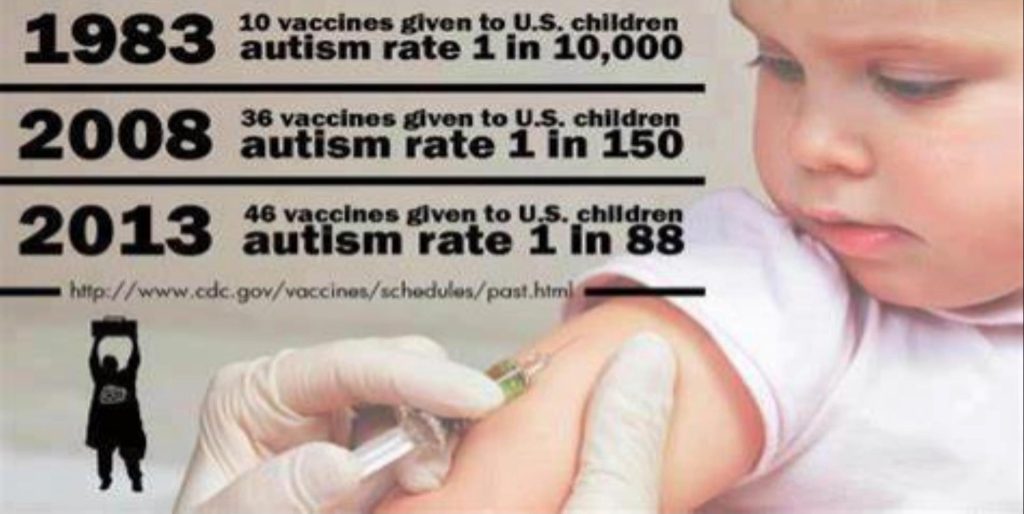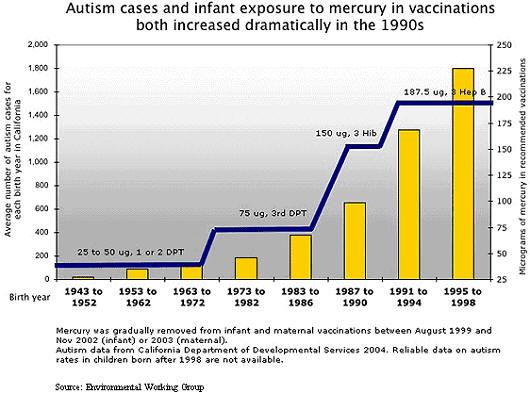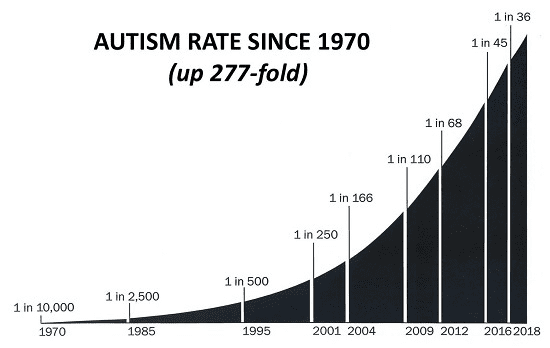 The number of children diagnosed with autism or related disorders has grown to an alarming rate. In the 1970s and 1980s, about one out of every 2,000 children had autism. Today, the CDC estimates that one in 38 children born in the U.S. develop autism.
Autism: Cases on the Rise; Reason for Increase a Mystery (webmd.com) (HN note: It's not a mystery.)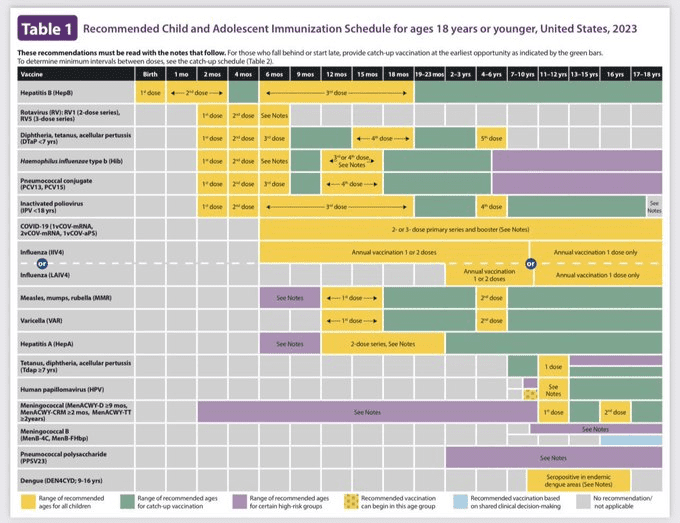 THE BIG PHARMA EUGENCIST PSYCHOPATHS WHO DIRECT THE CDC HAVE STOLEN THE GOLDEN GOOSE
By HN
To reduce any and all liability to Big Pharma for the damage they cause while making and increasing massive profits, the corrupt, compliant CDC have added the proven to be deadly and destructive COVID-19 shots to the childhood schedule. All of this as Bill Gates dumps his BioNTech stock and trashes mRNA "vaccines". Hmmm. Not suspicious at all, huh?
Bill "Big Pharma" Gates telegraphs that 500 new vaccines are on the horizon. Yes. You read that right. 500 new and effective ways to maim, dumb down and exterminate the masses.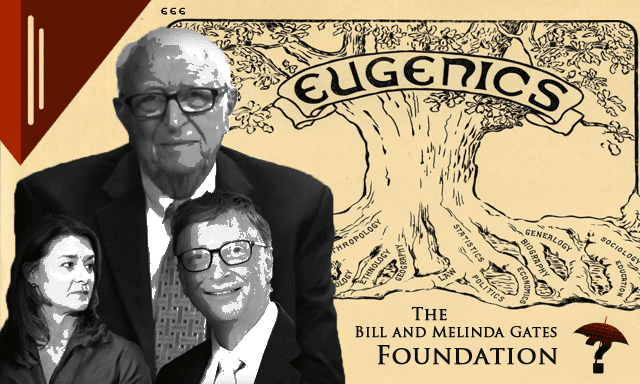 You can bet they will all be exempt from liability as they openly reduce the global population and install a scientific dictatorship. So, Pharma can continue to maim, sterilize, kill and profit on these deadly COVID jabs with no liability. But it is for the Greater Good, of course. For the "Great Reset". To save the planet, of course. To "keep us safe." Like Lenin kept us safe. Like Stalin and Hitler kept us safe. Mao, Pol-Pot and so many others funded by this same Group working for a totalitarian socialist world government.
As the rats continue to abandon the sinking New World Order ship, Bill Gates has dumped his BioNTech and has come out against the very same mRNA injections he once so championed.
The Gates-way drug – Bill Gates suddenly slams mRNA shots after selling BioNTech stock with 10X gains
30th January 2023 by Nadya Swart
At a TED conference in 2015, vaccine votary Bill Gates warned that the world wasn't ready for the next epidemic, saying, "If anything kills over 10 million people in the next few decades, it's most likely to be a highly infectious virus rather than a war." When COVID-19 hit the scene in December 2019, a large portion of the global population, filled with regret for ignoring the prediction made by this supposed prophet, glorified Gates. The following sequence of events that started prior to COVID's arrival, however, warrants serious consideration. In September 2019, Gates invested $55 million in BioNTech, the German biotech which developed the mRNA vaccine for Pfizer, which is now more than $550 million. In October 2019, Gates co-sponsored Event 201, a high-level pandemic exercise which involved conducting a simulation which "predicted" a global coronavirus pandemic. At the end of 2022, Gates sold some BioNTech stock, having made exorbitant gains. Finally, on 23 January, Gates did a 180-degree turn when he publicly besmirched the mRNA vaccines that only two years before he had described as magic. To simply assume that these events, and most particularly the sequence in which they occurred, were mere coincidences is dangerously naive. This article first appeared on The Defender. – Nadya Swart
---
Bill Gates — After Reaping Huge Profits Selling BioNTech Shares — Trashes Effectiveness of COVID Vaccines
Bill Gates, long recognised as one of the world's foremost proponents of vaccines, raised some eyebrows at a recent talk in Australia when he admitted there are "problems" with current COVID-19 vaccines.
Speaking at Australia's Lowy Institute as part of a talk entitled "Preparing for Global Challenges: In Conversation with Bill Gates," the Microsoft founder made the following admission:
"We also need to fix the three problems of [COVID-19] vaccines. The current vaccines are not infection-blocking. They're not broad, so when new variants come up you lose protection, and they have very short duration, particularly in the people who matter, which are old people."
Such statements came as a surprise to some in light of Gates' longstanding support of — and investments in — vaccine manufacturers and organisations promoting global vaccination. However, they were the latest in a string of developments in recent weeks that have increasingly called the COVID-19 vaccines, in particular, into question.
'This is a grift': Gates' investments in mRNA vaccines reveal 'conflict of interest'
Several analysts and commentators were critical of Gates — but not due to disagreement with the statements he made in Australia. Instead, they argued that he had previously heavily invested in mRNA vaccines at the same time he encouraged a global COVID-19 vaccination campaign and supported mandatory vaccination.
Speaking Jan. 25 on The Hill TV's "Rising," co-hosts Briahna Joy Gray and Robby Soave addressed Gates' statements. Soave initially agreed at face value with Gates' criticism of current mRNA vaccines, saying:
"He really nails it on the issues that we're having: the short duration of protection, not a significant discernable impact on the transmission of cases … not a massive benefit for a lot of otherwise healthy and younger people."
However, Soave — who on Jan. 19 revealed "Facebook files" indicating the CDC significantly influenced content moderation and censorship on the platform pertaining to COVID-19 vaccines — then pointed out Gates' prior investments that contributed to the development of mRNA vaccine technology.
Bill Gates MRNA Grift EXPOSED? Billionaire TRASHES Jab Despite Reaping MASSIVE Profits: Brie & Robby – YouTube
Soave said, "Bill Gates was a major proponent of mRNA technology … he was an investor in BioNTech, which developed the mRNA vaccine for Pfizer."
"We were just doing some digging," continued Soave, "[and] we saw that he sold a lot of those shares at … how much profit was that?"
"10x," replied Gray. "He invested $55 million in BioNTech back in 2019 and it's now worth north of $550 million. He sold some stock … at the end of last year, I believe it was, with the share price over $300, which represented a huge gain for him over when he invested."
Soave then unleashed critical comments directed at Gates:
"Let's follow that trajectory: [Gates] invests heavily in BioNTech, 'mRNA vaccines are great, this is the future,' he talks about the vaccine timeline and how we can develop it faster, 'we might have to cut some corners on safety' … All in … sells it … makes a huge amount of money … but now it's 'yeah, it's okay, it could be better, but what we really need is this breath spray.'"
Soave was referring to a statement Gates made during his recent talk in Australia, immediately prior to his remarks regarding the mRNA vaccines, where he said:
"We think we can also have, very early in an epidemic, a thing that you can inhale that will mean that you can't be infected, a blocker, an inhaled blocker."
Gray raised the issue of conflicts of interest between individuals such as Gates who hold significant positions with drug and vaccine manufacturers, and the federal government's spending of large sums of taxpayer money to purchase these products. She said:
"This is a grift. These companies are extracting money, taxpayer money as it were, to pay for medical treatments that are not indicated by medical professionals and are less useful than what we already have.
"At the same time, the Biden administration is opening its doors, revolving doors, to people from these various industries like Jeff Zients, who is the new chief of staff for Joe Biden … who has spent his entire career at the kinds of companies, investing in the kinds of companies, that have been overcharging the government for Medicare and Medicaid payments and exact kinds of overpayments. It is an enormous grift and one that is incredibly common."
Zients was formerly the Biden administration's "COVID czar" and publicly pushed for universal vaccination.
Soave then said that Gates' statements, and the broader issue of conflicts of interest between drug and vaccine proponents and the federal government, give credence to the assertions long made by "anti-vaxxers and the like." He said:
"For there not to be more interrogation of his conflict of interest here by the mainstream is deeply disturbing, and for people who have been sceptical of this aspect of Pfizer and the drug development around COVID and who have been shot down in the media as kooks, anti-vaxxers and the like, I frankly think that this issue of pharmaceutical corruption and people pushing various interventions, having an investment in profit, should have been an issue that the left was leading on.
"We have to be more transparent about the fact that people who are having input in what the government policy is going to be, what's going to be required people, the Biden administration tried to require people to get this, shouldn't it be known at least when there are hundreds of millions of dollars of financial interests at stake for the people advising this? And their tune changes as it follows the money!"
Investigative journalist Jordan Schachtel also had scathing remarks following Gates' statements in Australia, writing on his blog:
"Microsoft founder Bill Gates, who served as one of the architects of Covid hysteria and had more of an impact than any other individual on the disastrous global pandemic policies, has finally acknowledged that the mRNA shots he's been promoting for two years are nothing more than expired pharma junk.
"Translation: Gates admits that the shots are impossible to align with rapidly developing variants, they expire in lighting speed, and they don't stop transmission. And they don't work for the only at-risk portion of the population."
Schachtel called this "an incredible reversal from the man who once advertised the shots as the cure to the coronavirus," drawing upon Gates' previous statement: "everyone who takes the vaccine is not just protecting themselves but reducing their transmission to other people and allowing society to get back to normal."
In 2021, Gates described the mRNA vaccines as "magic," saying they would be a "game changer" in the next five years.
Gates warns about 'next pandemic,' praises lockdowns, calls for more pandemic simulations
As reported by the Daily Mail Jan. 23, Gates' talk in Australia was notable for some additional statements he made.
Gates "called for greater global cooperation using the COVID-19 pandemic as an example of how countries could improve on their response if they worked together," arguing that "political leaders needed to set aside their differences and work together to prepare for the next virus."
He also praised Australia's strict lockdown policies, saying:
"Some of the things that stand out are that Australia and about seven other countries did population scale diagnostics early on and had quarantine policies.
"That meant you kept the level of infection low in that first year when there were no vaccines."
Gates also called for more "pandemic simulations" to assist world leaders in dealing with "future pandemics." He said:
"The one thing that still hangs in the balance is will we have the global capacity and at the regional and country levels that would mean that when an (infectious disease) threat comes up we act in such a way that it doesn't go global.
"We need to be doing every five years a comprehensive exercise at both country and regional levels of pandemic preparedness and you need a global group that's scoring everybody."
As part of such preparedness, Gates called upon countries to have "standby tools," including vaccines, in place for the next pandemic:
"So there's a class that's got measles in it, a class of flu, a class of coronavirus, and a fourth class, all of which we need to have standby tools, both antivirals and vaccines that can deal with those. It's very doable. So on the tools front, we can be far more prepared."
Schachtel noted that Gates was a sponsor of Event 201, a simulation conducted Oct. 18, 2019, which "predicted" a global coronavirus pandemic. One of the sponsors of Event 201 was the Bill and Melinda Gates Foundation (BMGF).
The BMGF is a partner of Gavi, The Vaccine Alliance and holds a seat on its board. In turn, Gavi closely collaborates with the ID2020 Alliance, a strong proponent of "vaccine passports," as previously reported by The Defender. Microsoft and the BMGF are founding members of ID2020.
According to the same report by The Defender, the BMGF in September 2022 pledged $1.27 billion in support of "global health and development projects."
And as previously reported by The Defender, the BMGF previously committed, in June 2020, $750 million toward the development of the AstraZeneca vaccine at Oxford University, and conditional funding of $150 million to the Serum Institute of India — the world's largest vaccine manufacturer by number of doses produced and sold.
The Serum Institute also received a $4 million grant from the BMGF in October 2020 to support research and development as part of the COVID-19 response, while in August 2020, the Serum Institute, in partnership with the BMGF and Gavi, agreed to produce up to 100 million doses of COVID-19 vaccines for low- and middle-income countries.
In a posting on his official blog in December 2020, Gates wrote that his foundation "took on some of the financial risk" for the vaccine, so that if the Oxford-AstraZeneca vaccine was not approved, the Serum Institute wouldn't "have to take a full loss."
Gates' remarks latest in a string of negative press for COVID, mRNA vaccines
Gates' remarks in Australia — and the attention they received from the press — represent the latest in a series of less-than-flattering media portrayals about COVID-19 and mRNA vaccines in recent weeks.
On Jan. 22, the Wall Street Journal published a highly critical editorial regarding the FDA's non-disclosure of data pertaining to the efficacy of the COVID-19 bivalent boosters. Allysia Finley, a member of the newspaper's editorial board, wrote:
"Federal agencies took the unprecedented step of ordering vaccine makers to produce them and recommending them without data supporting their safety or efficacy."
She also accused vaccine makers of "deceptive advertising."
On. Jan 13, during a live television appearance on the BBC, cardiologist Dr Aseem Malhotra "truthbombed" the network when he made the "unprompted" suggestion that mRNA vaccines pose a cardiovascular risk.
An undercover video released by Project Veritas released Jan. 25 showed Jordon Trishton Walker, Pfizer's director of research and development, strategic operations, admitting the pharmaceutical company is "exploring" mutating COVID-19 "ourselves" via "directed evolution," to then "preemptively develop new vaccines" against them.
A follow-up video showed Walker assaulting Project Veritas founder James O'Keefe when confronted with the recording of his statements.
Sen. Ron Johnson (R-Wis.) on Thursday called for a Congressional investigation against vaccine manufacturers and the COVID-19 vaccine approval process, in response to the Project Veritas revelations.
"Federal health agencies have been captured by Big Pharma and grossly derelict in their duties throughout the pandemic," said Johnson.
"It's time for Congress to thoroughly investigate vaccine manufacturers and the entire COVID vaccine approval process," he added.
And today, Sen. Marco Rubio (R-Fla.) sent a letter to Pfizer CEO Albert Bourla in response to the Project Veritas videos, stating:
"I write in response to troubling reports on Pfizer's intention to mutate the SARS-CoV-2 (COVID) virus through gain-of-function, or 'directed evolution,' as detailed by Pfizer Director of Research and Development, Jordan Walker.
"As has been proven time and time again, attempts to mutate a virus, particularly one as potent as COVID, are dangerous. If the claims detailed in the video are true, Pfizer has put its desire for profit over the concern of national and global health and must hold itself accountable."
Statements made by cartoonist Scott Adams of "Dilbert" fame regarding the COVID-19 vaccines also garnered attention. In a video dated Jan. 22, Adams said, "The anti-vaxxers clearly won, you're the winners!" due to their distrust of the government and corporations.
And Elon Musk, owner and CEO of Twitter, responding to separate comments made by Adams about the significant prevalence of COVID-19 vaccine-related adverse events, tweeted: "I had major side effects from my second booster shot. Felt like I was dying for several days. Hopefully, no permanent damage, but I dunno."
Musk followed up with a second tweet, stating: "And my cousin, who is young & in peak health, had a serious case of myocarditis. Had to go to the hospital."
Several comments from journalists tweeted in response to Musk's statements anecdotally referred to increasing numbers of individuals experiencing such COVID-19 vaccine injuries.
The views and opinions expressed in this article are those of the authors and do not necessarily reflect the views of Children's Health Defense.
© [01/27/23] Children's Health Defense, Inc. This work is reproduced and distributed with the permission of Children's Health Defense, Inc. Want to learn more from Children's Health Defense? Sign up for free news and updates from Robert F. Kennedy, Jr. and the Children's Health Defense. Your donation will help to support us in our efforts.
*Michael Nevradakis, Ph.D., based in Athens, Greece, is a senior reporter for The Defender and part of the rotation of hosts for CHD.TV's "Good Morning CHD."
These abominations are of course intentional schemes from the get-go. The entire reason for the COVID scamdemic WARP SPEED "emergency authorization", was so the mRNA injections could be implemented. Attempts at approvals for mRNA injections have failed for more than 20 years until the scamdemic. Why?
Because in each and every study, the mRNA killed the research animals. Dr. Lee Merritt: In Animal Studies, After Being Injected With MRNA Technology, All Animals Died Upon Reinfection. | Varjager's Weblog (wordpress.com)
While clearly depopulation is the key aspect of this massive crime against humanity, but there is also a clandestine hidden agenda behind the use of mRNA and graphene oxide for future despotic technology against the human race.
It is on the record that the shots do not work to stop infection or the spread of COVID or create any lasting immunity. Still, Big Pharma is selling the hell out of them with FDA and CDC approval.
Fauci and his co-conspirators wanted to illegally "blow up the system" and that is exactly what these criminal masterminds did.
By HN
The CDC, whose reports openly admit the deadly COVID shots have killed at least 250,000 Americans have now added to the childhood vaccination schedule. This is beyond Orwellian! It is insanity! It is child sacrifice. It is Satanic. No matter how you slice it, the mRNA shots are far more dangerous than COVID-19. WAY MORE DANGEROUS!
Not to mention children have the least chance of getting hospitalized or to die from COVID. While on the flip shots deadly shots have maimed and killed countless children since the COVID injection genocide began. But the most chilling fact, is Pfizer studies revealed thousands of people died in the first week after the shots were given. Pfizer stayed silent and shots and deaths continued.
The evil mad scientists at the CDC are now certifying myocarditis and sterility for children! WE MUST STOP THIS EVIL VACCINE AGENDA!
We must stop the CDC from poisoning and murdering Our children!
SPEAK OUT! TAKE ACTION!
Share this article!