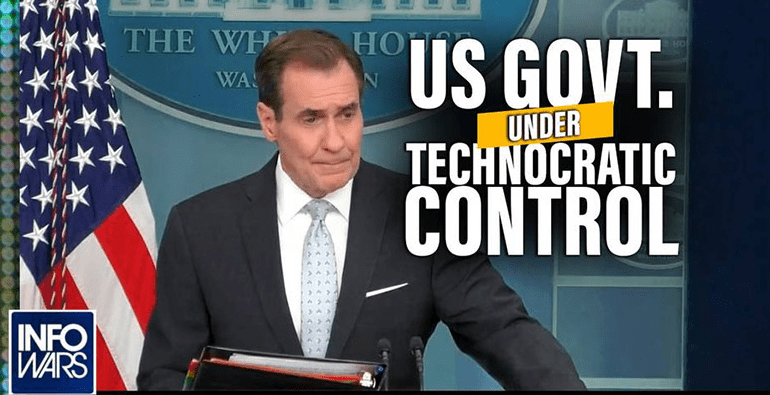 The Alex Jones Show
Who is running the United States?
Alex Jones breaks down the clip of Assistant to the Secretary of Defense for Public Affairs John Kirby admitting the technocratic elite are in control of the US government.
Jones explained how top military brass kept Donald Trump out of the loop regarding Chinese balloon spy devices during his administration.

---
Don't forget to visit the Infowars Store to do your part in the battle against globalism by purchasing great products such as dietary supplements, books, t-shirts, survival gear and much more.
Unlike legacy media outlets funded by Big Pharma and other groups, Infowars relies on YOUR SUPPORT to remain on air!
---
Sign up for our free newsletter HERE that's loaded with special reports, articles, Infowars Store deals, and more! Don't let globalist censors cut you off from the truth!