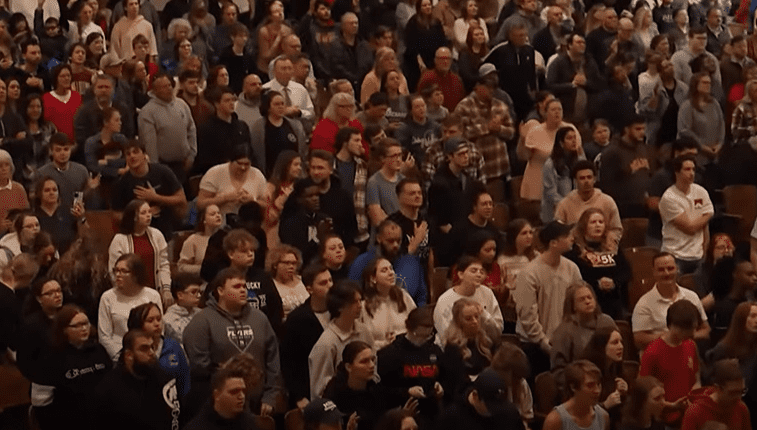 A massive movement is taking place at a small private Christian university in the heart of Kentucky.
Students at Asbury University in Wilmore spontaneously started a marathon worship service on Wednesday, Feb. 8 and haven't stopped since.
Check out a live feed of the ongoing service below:
Attendees of the revival are praying and listening to worship music as well as personal testimonies from their peers.
After word about the movement spread, believers around the world traveled to the university to take part in the uplifting scene.
Fox News host Tucker Carlson covered the revival on Wednesday night, saying, "People just keep showing up from around the world. The university has even set up overflow chapels to accommodate the demand."
Carlson reported individuals have flown in from New Zealand and Singapore to experience the Holy Spirit's presence at the university chapel.
The #HolySpirit is on the move…. Make no mistake, and it's awesome.
God bless Tucker for airing this segment.