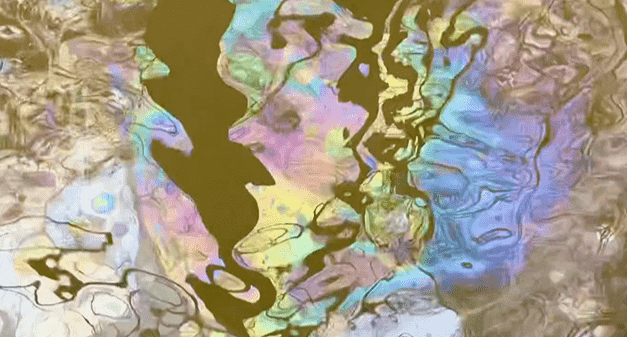 INFOWARS
Will EPA officials drink the water near the Ohio train derailment?
Journalists flocking to East Palestine, Ohio are exposing the potential health and environmental ramifications of the recent train derailment in the area while mainstream media plays down the seriousness of the catastrophe.
Reporter Nick Sortor and Senator J.D. Vance (R-Ohio) filmed separate videos where they tossed sticks into creeks near the derailment and witnessed a colorful film pluming throughout the water.
🚨🚨‼️ JUST IN: Reporter @nicksortor shows how water in East Palestine, Ohio is EXTREMELY CONTAMINATED pic.twitter.com/UnbqlcPzUS— Matt Couch (@RealMattCouch) February 16, 2023
"This is disgusting!" Vance said after scraping chemicals off the bottom of a creekbed. "And the fact that we have not cleaned up the train crash, the fact that these chemicals are still seeping in the ground is an insult to the people who live in East Palestine."
HOLY SHLIT

Look what happens when JD Vance puts a stick into the creek in East Palestine pic.twitter.com/ljN2TGmdvc— Jack Posobiec 🇺🇸 (@JackPosobiec) February 16, 2023
Vance compared the situation in East Palestine to the film "Erin Brockovich" where a community's water was contaminated and the main character asked officials to drink a glass of water from the town, exposing they knew the H20 was polluted.
Regarding the real-life contamination of water in the Ohio city, Vance said, "I think if the EPA administrator wants to stand here and tell people that the tap water is safe, by all means they should be willing to drink it."
JD VANCE: "If the EPA says this water is clean they should come here and take a drink"pic.twitter.com/verwD7nRMG

— Jack Posobiec 🇺🇸 (@JackPosobiec) February 16, 2023
The situation in Ohio is spiraling out of control as the chemicals potentially continue spreading to other states, and the media and government work together on covering up the true extent of the damage.
---
Don't forget to visit the Infowars Store to do your part in the battle against globalism by purchasing great products such as dietary supplements, books, t-shirts, survival gear and much more.
Unlike legacy media outlets funded by Big Pharma and other groups, Infowars relies on YOUR SUPPORT to remain on air!
---
Sign up for our free newsletter HERE that's loaded with special reports, articles, Infowars Store deals, and more! Don't let globalist censors cut you off from the truth!