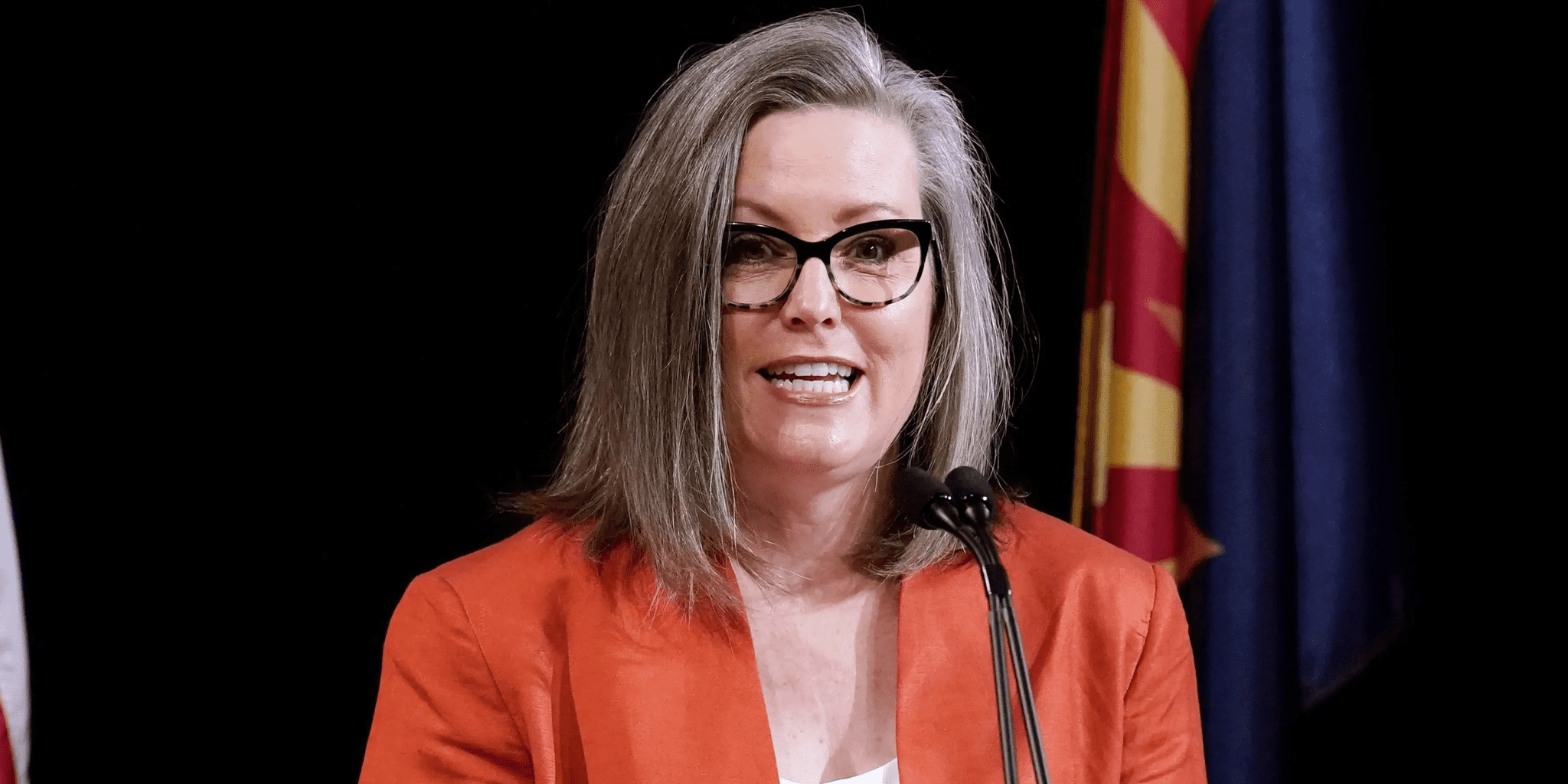 Forensic investigator lays out how politicians in Maricopa County engaged in "multiple racketeering enterprises" with drug cartels to rig elections.
Arizona forensic investigator Jacqueline Breger accused Gov. Katie Hobbs (D) and numerous state officials of taking bribes from drug cartels.
In bombshell testimony at the joint Senate and House Elections Committee hearing on Thursday, Breger accused Hobbs and several of the Maricopa County Supervisors, 12 Maricopa County Superior Court judges, and even the mayor of Mesa of taking bribes from the Sinaloa drug cartel in the form of money laundered through a housing deed scam.
She also accused Arizona legislators themselves of being on the take.
Breger, of the Harris/Thaler Law Corporation, claimed that attorney John Thaler investigated money laundering and racketeering in Maricopa County and found 120,000 documents which include "fake notarizations, fake deeds of trust, fraudulent buyers and or sellers of the real property transactions, as well as other companies used in real estate transactions, such as real estate brokers, mortgage companies Title and Escrow companies, real estate inspection companies, service companies."
Hobbs was named in numerous deeds of trust that were investigated, likely as a mechanism for receiving bribes, she said.
"What can we conclude by these discoveries? The purpose of having a fake deed of trust is to move cash without it being traceable," she said.
Breger went on to say that the findings were reported to then-Governor Doug Ducey (D) before the 2022 midterms, but nothing was done to address them.
"These documents have definitely evidenced multiple racketeering enterprises," she continued, "which include narcotic sales, money laundering, tax evasion, payroll, theft, bankruptcy fraud, life insurance fraud, auto insurance fraud, bribing of elected and appointed officials, creating and modifying public record, falsifying professional licenses and related credentials, swatting individuals who pose a threat to these enterprises, and last but not least, election fraud."
If these damning allegations are true, then the corruption in Arizona, and its election fraud in the 2022 midterms, was much deeper than even Republican gubernatorial candidate Kari Lake alleged in her election lawsuit.
---
Please visit InfowarsStore.com if you want to keep Infowars in the animated fight for liberty! Your patronage is a direct attack against the globalists seeking to destroy America!
---
Twitter: @WhiteIsTheFury
Truth Social: @WhiteIsTheFury
Gettr: @WhiteIsTheFury
Gab: @WhiteIsTheFury
Minds: @WhiteIsTheFury
Parler: @WhiteIsTheFury
Sign up for our free newsletter HERE that's loaded with special reports, articles, Infowars Store deals, and more! Don't let globalist censors cut you off from the truth!