by HN
I recently interviewed my dear friend investigative journalist and author Janet Phelan to publicly discuss for the first time what I have known for years.
After an assault by Police on January 3, 2003, that left her unconscious and hospitalized in a coma for several days, Janet believes she unknowingly awoke with a microchip inserted in her lung. Years later the microchip was revealed in a routine X-ray.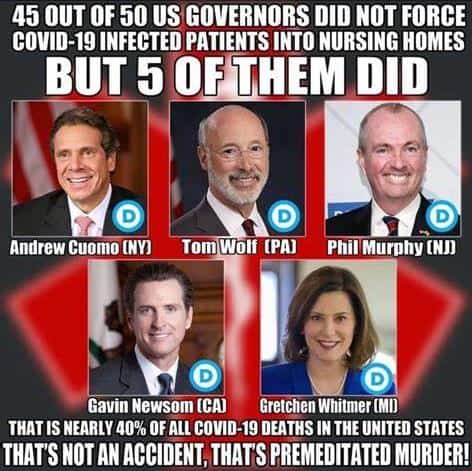 Events that led to Janet's assault surrounded the murder of her mother. This incredible true story is detailed in her book, EXILE. Janet's further research has uncovered massive systematic conservatorship corruption and judicial abuse that protects a Nazi T-4 like eugenics program that murders the elderly via nursing homes and hospitals.
Yesterday Janet discussed her book, AT THE BREAKING POINT OF HISTORY: HOW DECADES OF U.S. DUPLICITY ENABLED THE PANDEMIC on the Worldstage with Bruce de Torres on TNT Radio.
LISTEN:
In (YEAR) When unconscious and incapacitated in a hospital a microchip was inserted in her lung.
Aside from being chipped and tracked wherever she goes, Janet Phelan has suffered through more than a decade of torture and harassment. Now she is being bombarded with increasingly virulent and debilitating chemical weapon attacks that threatening her life.
This article seeks to document these facts. Janet, I and other activists in the truth community have reached out to the Organization for the Prohibition of Chemical Weapons (OPCW) in the Netherlands for assistance but has received no response. Recently, attorney Tom Renz expressed interest in helping Janet, but after submitting many requested documents, as of this writing, Renz has yet to respond.
This posting is an attempt to raise awareness of Janet's situation and to get action from attorney Tom Renz and the OPCW, who continue to ignore Janet's pleas for help.
Below is a copy of the still unanswered email Janet sent to the Organization for the Prohibition of Chemical Weapons (opcw.org) and related article.
OPCW IGNORES PLEAS FOR HELP AS DEEP STATE TARGETS JOURNALIST JANET PHELAN WITH CHEMICAL WEAPONS (bitchute.com)
To the OPCW,
My name is Janet Phelan and I am a journalist with over thirty years in the saddle. I am also the author of a recent and acclaimed book on the pandemic, "At the Breaking Point of History." I am writing you to officially ask for your assistance due to repeated and increasingly life-threatening chemical attacks which have been launched against me by state authorities.
I am currently in Latin America, having fled the US–my country of origin–due to the initiation of these attacks by US authorities. It appears that my country of origin has contacted the national authorities here and these assaults are now taking place in Latin America, as well.
The attacks are utilizing several delivery systems. I have experienced gas attacks, the deployment of impostor pharmaceuticals, drone attacks by micro-drones armed with chemical weapons, as well as calculated food and fluid contamination. I have samples to back up my allegations.
It is my understanding that no country in Latin America professes to maintain any chemical weapons. It is therefore most probable that these weapons are imported from the US, which has admitted to the OPCW that it has not destroyed its stockpiles.
I am preparing a press release to go out shortly concerning these attacks, which are sickening and also crippling me. I am requesting a thorough and timely response from the Chemical Weapons Convention, and am specifically asking that you send a team of investigators to detail this atrocious situation as well as to secure my future viability.
Janet Phelan
EXILE, pub. 2014
At the Breaking Point of History, pub. 2021
Please share this article widely on social media to help raise awareness of Janet's horrific predicament. Also, I implore anyone reading this article to contact the OPCW and ask why they are ignoring Janet Phelan's desperate pleas for help. OPCW Tel: +31 70 416 330 Fax: +31 70 306 3535.
PLEASE HELP JANET!
Contact the OPCW and demand they address the ongoing torture and attempted murder of Janet Phelan by State sponsored chemical weapons!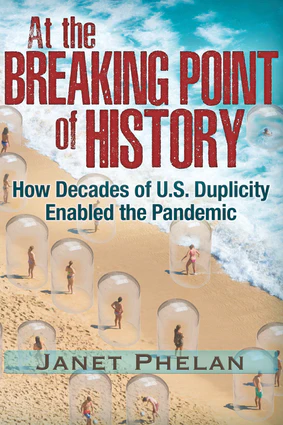 Janet Phelan has been on the trail of the biological weapons agenda since the new millennium. Her book, At the Breaking Point of History: How Decades of US Duplicity Enabled the Pandemic, published in 2021 by Trine Day and is available on Amazon and elsewhere.
Her articles on bioweapons have appeared in Activist Post, New Eastern Outlook, Infowars and of course, here at HowardNema.com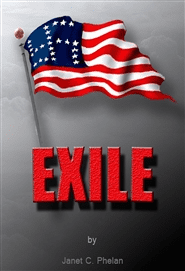 Educated at Grinnell College, UC Berkeley and the University of Missouri Graduate School of Journalism, Janet has been writing exclusively for independent media since 2004. Her articles previously appeared in the Los Angeles Times, Oui Magazine, Orange Coast Magazine, the Long Beach Press Telegram, the Santa Monica Daily Press and many other publications.
Janet is the author of the groundbreaking expose, EXILE and two books of poetry.
Follow Janet Phelan on Facebook and Parler @JanetPhelan.
To support her work, please go to Janet Phelan
related: OPCW IGNORES PLEAS FOR HELP AS DEEP STATE TARGETS JOURNALIST JANET PHELAN WITH SEVERE CHEMICAL WEAPON ATTACKS – HowardNema.com
EXHIBITS: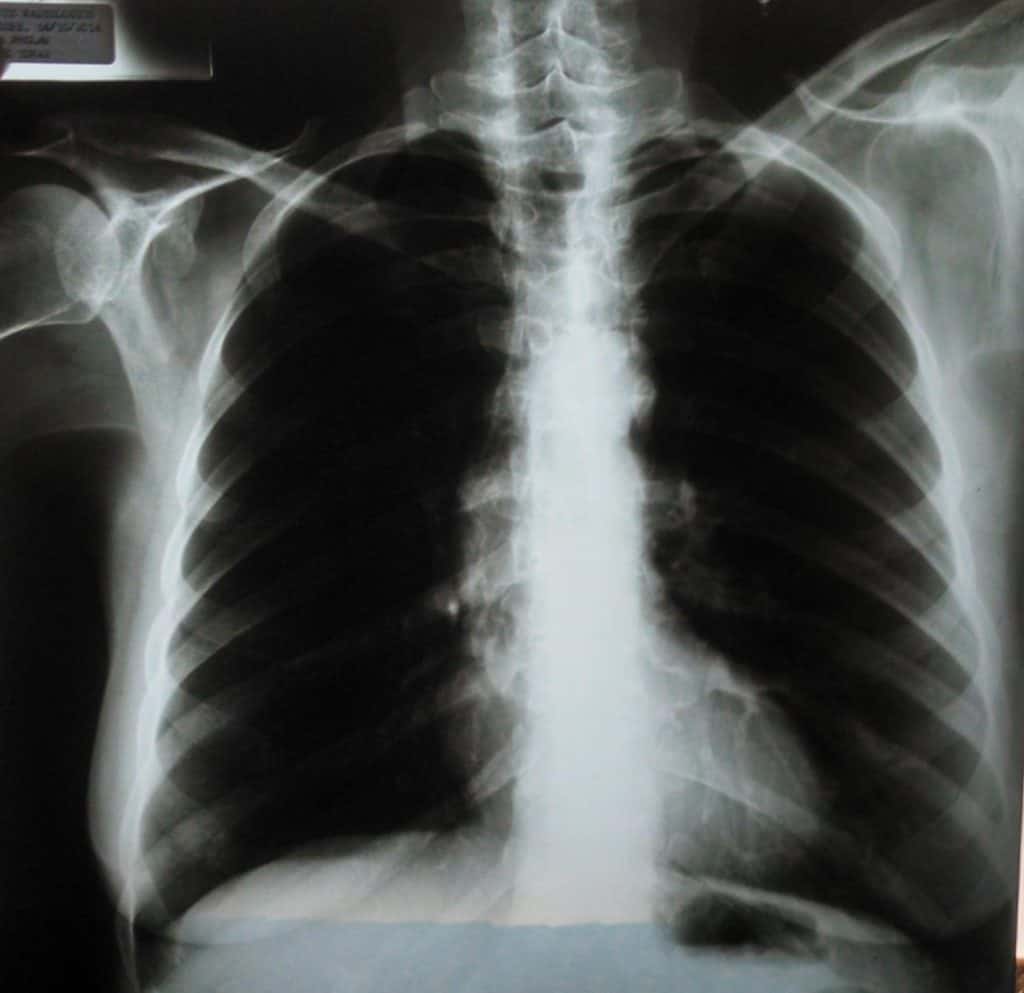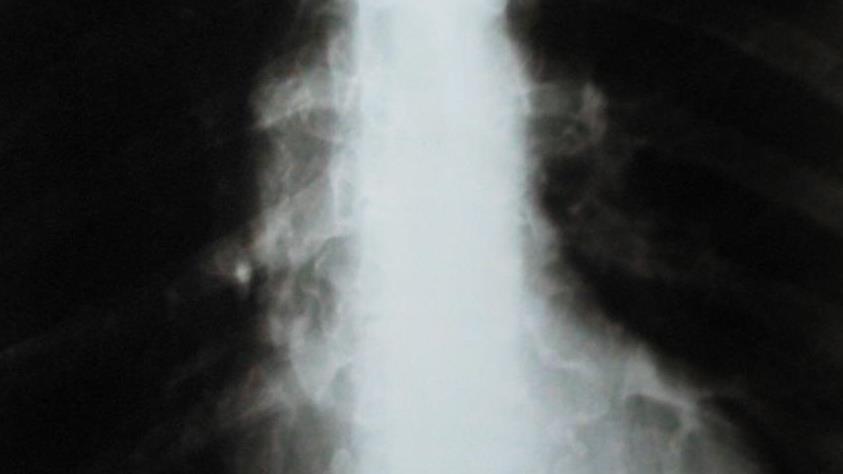 STATEMENTS:
referenced/related: