DAILY BRIEFING
Food shortages, the deadly COVID injections and the continuing grinding down of civilization are the TOP STORIES on Monday's DAILY BRIEFING.
WATCH AND SHARE: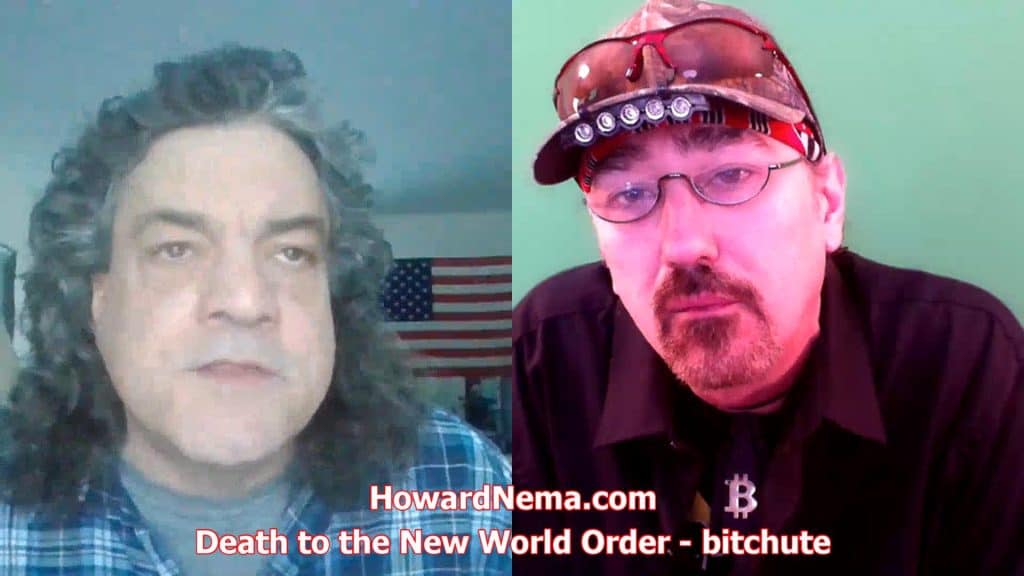 WELCOME TO TRUTH TALK NEWS
"Where truth the mainstream media ignores is the top story!"
TRUTH TALK NEWS Spectrum Western Connecticut Cable CH 192 EPISODE ARCHIVES:
https://www.bitchute.com/channel/FRi4VxA207I1/
DEATH TO THE NEW WORLD ORDER bitchute:
https://www.bitchute.com/channel/8BSGZtSOIZ0c/
TRUTH TALK NEWS 2011-2016 ARCHIVES: http://www.youtube.com/TruthTalkNews
Let us take a journey together down the rabbit hole.
Take advantage of all the other books, articles, links and information available at http://www.HowardNema.com
Read BOOKS YOU MUST READ TO UNDERSTAND THE NEW WORLD ORDER:
https://www.howardnema.com/2020/08/19/books-you-must-read-to-understand-the-new-world-order/
Watch TRUTH TALK NEWS 5pm WEDNESDAYS in Western Connecticut on Spectrum Cable Channel 192. Rebroadcasts 9pm THURSDAYS. Serving the towns of Barkhamsted, Bethlehem, Bridgewater, Brookfield, Colebrook, Danbury, Harwinton, Kent, Monroe, New Hartford, New Fairfield, New Milford, Newtown, Roxbury, Sherman, Southbury, Trumbull, Washington, West Hartland, Winchester and Woodbury.
HowardNema.com is censored and blocked by Facebook. Nothing can be posted or shared on Facebook from HowardNema.com due to "community standards" violations concerning bogus accusations of bullying, harassment and hate speech.

When truth is called hate, when hate is called love, when ideological beliefs breed rage and violence, our society treads on dangerous ground. Ground that has been traveled many times before by fellow travelers and followers of Marx, Lenin, Stalin, Hitler, Mao, Pol-Pot and many other Utopian charlatan totalitarians throughout the centuries. Censorship should be a warning sign from history. For all of us. Silencing one silences us all.
All information reported on TRUTH TALK NEWS and HowardNema.com is sourced and verifiable and for the purposes of education and FAIR USE.
STAND UP FOR FREE SPEECH!
WATCH AND SHARE TRUTH TALK NEWS!