by HN
The can is open, and the worms are oozing out.
As the political blame gamers lob manure back and forth, the current bank failures, though extremely significant, are a well-timed distraction from the recent avalanche of deep state revelations.
From Fauci, Bill Gates and Obama's involvement in the development of the COVID-19 bioweapon, to the surveillance video revelations of a Fed-surrection on January 6th and the November 3rd deep state coup, the cat is out of the bag and despite mainstream media spin and political gaslighting, the masses are awakening faster than ever before.
Let's face it, Obama's internet kill switch can be pushed at any moment. The recent banking collapses foreshadow the domino effect the banking elite are engineering to birth their CBDC (Central Bank Digital Currency) slave system. (CBDC is a digital coin issued by a central bank that is tied to the country's FIAT currency.)
Federal Reserve Board – Central Bank Digital Currency (CBDC)
The Federal Reserve's goal is to manipulate the economy to remain on top while forcing the U.S. to replace the Fed's collapsing FIAT Ponzi scheme with CBDC. A new study from Juniper Research found the value of CBDC payments will reach $213 billion annually by 2030.
Executive Order 14067 creates a Digital Transaction Control Grid. Your Money Will Turn Off 5 Miles from Your Home. WATCH, DOWNLOAD AND SHARE:
A recent research report found that 92% of the total value transacted via CBDCs will be paid domestically by 2030.
Report author Nick Maynard explained: "While cross-border payments currently have high costs and slow transaction speeds, this area is not the focus of CBDC development. As CBDC adoption will be very country specific, it will be incumbent on cross-border payment networks to link schemes together; allowing the wider payments industry to benefit from CBDCs."
Find out more: CBDCs & Stablecoins: Key Opportunities, Regional Analysis and Market Forecasts 2023-2030, or download.
THE DEVIL IS IN THE DETAILS
Once initiated into the Federal Reserve's CBDC system, our money will be regulated, taxed traced and controlled by a social credit score system. The devil in the details is this system will identify and punish dissidents while rewarding compliant slaves for their good behavior. It is the ultimate method of control. A prison without bars.
Those who refuse to go along to get along will be re-educated or culled. It is no secret that Hillary Clinton, Obama mentor Bill Ayers and other despotic democrats and communists have literally mentioned sending conservatives and republicans to "re-education" camps and executing those who cannot or will not be "reformed". WATCH BELOW:
related: Obama's Friend Ayers: Kill 25 Million Americans – 10/31/2008 – The New American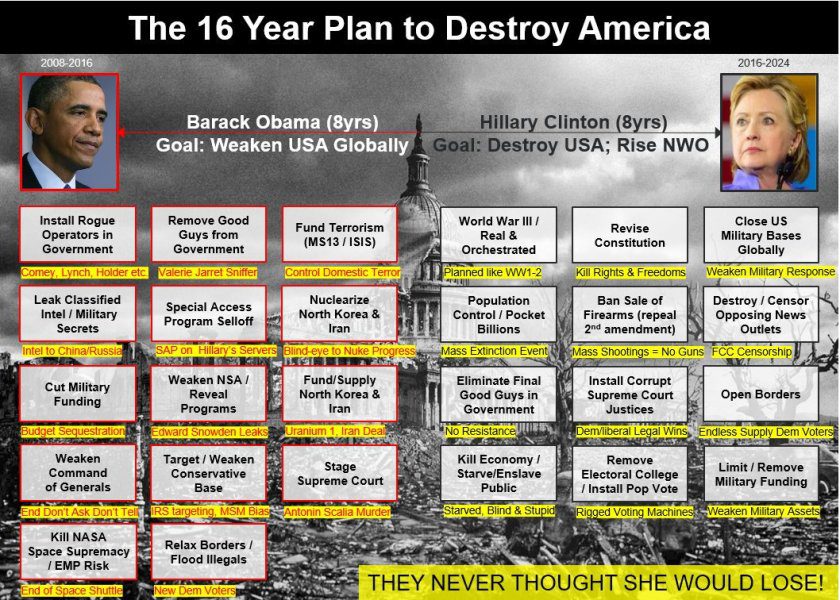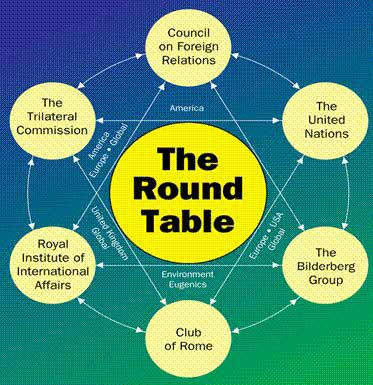 Since the 2020 Deep State coup, everything our corrupt, illegitimate government does has seriously harmed our country and its people. If given the chance, these tyrants will absolutely use the control mechanisms of the CBDC system to impoverish the masses, round up dissenters into reeducation camps and slaughter those who will not comply. CBDC will also be used for forcing deadly injections.
If you think these are irrational rantings on my part, you have not studied history nor do you see the plan unfolding before you. The same generational banking forces behind the Bolsheviks, Nazi Germany and Mao's China are behind the war on humanity we fight today. They are the best enemy money can buy. One of those forces is Rockefeller.
For greater understanding read the following related books:
THE BEST ENEMY MONEY CAN BUY by Antony C. Sutton
THE ROCKEFELLER FILE by Gary Allen
WALL STREET AND THE BOLSHEVIK REVOLUTION by Antony C. Sutton
WALL STREET AND THE RISE OF HITLER by Antony C. Sutton
THE WORLD ORDER by Eustace Mullins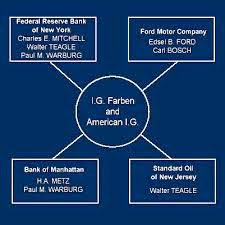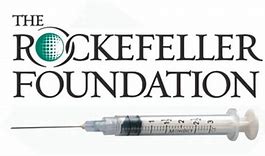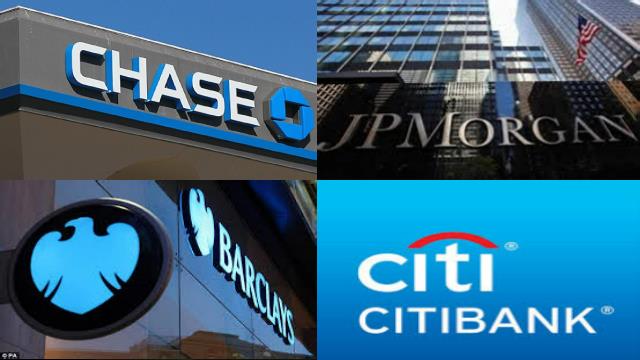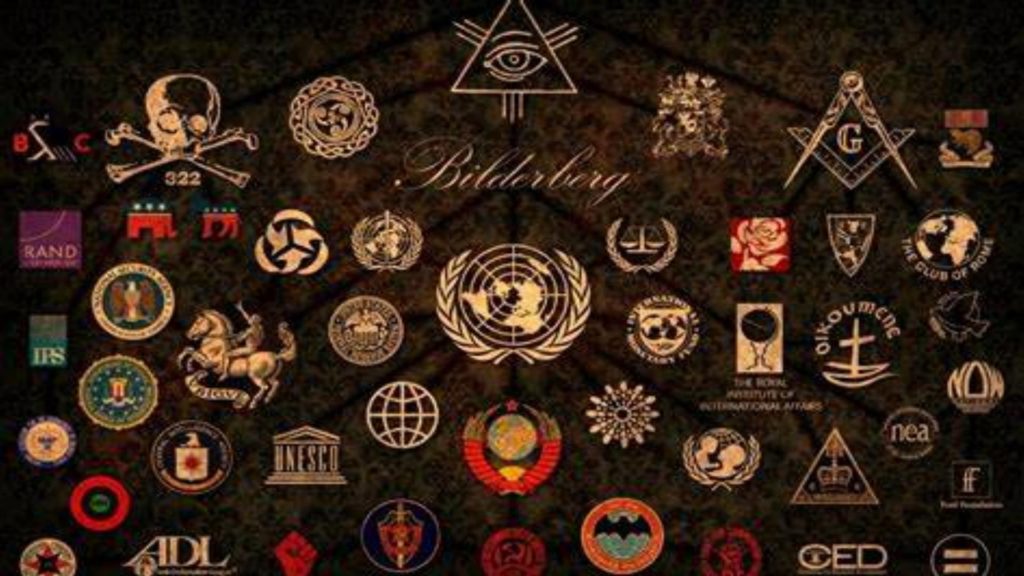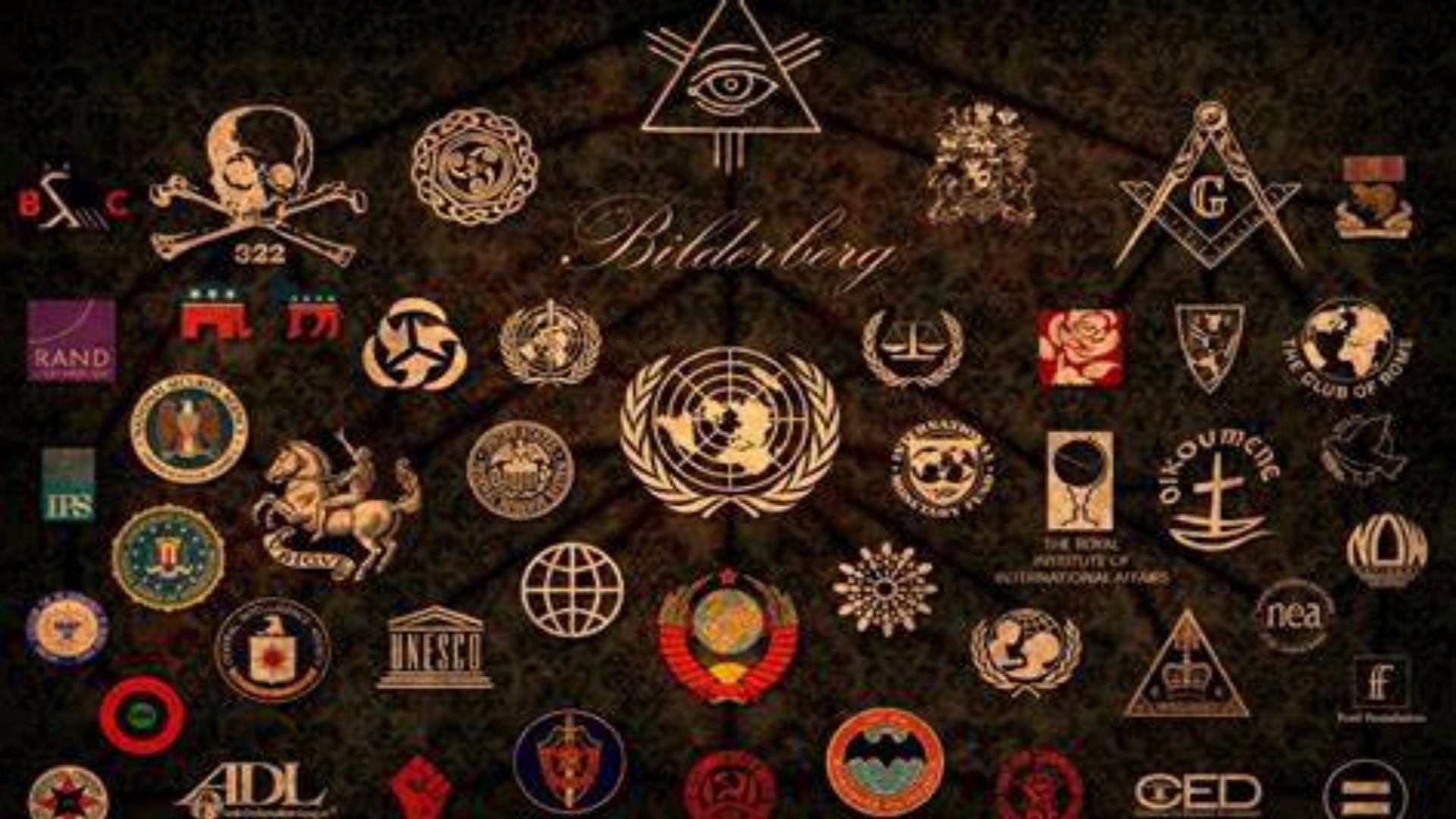 We are being destroyed from within by design.
The illegitimate regime has labelled law abiding American citizens as "domestic terrorists" while allowing criminals to run rampant in the streets and illegal immigrants to swarm over our borders. Most of America is aware of this. Most of America are horrified by this. But most of America is also silent. This must change and change quickly. These democrat fascists and communist control freaks are as dangerous as they are evil.
The Federal Reserve's CBDC plans are already in progress and will be ready to be rolled out by June. We can expect a massive banking collapse shortly before or soon after implantation. We can also expect the World Economic Forum Elite to initiate more chaos and destruction. They can't afford to waste any time as the world swiftly awakens to their evil scams and crimes against humanity.
This is one of the reasons Klaus Schwab has predictively programmed this idea into our collective psyche during the COVID scamdemic in 2020. In fact, "cyber terrorism" is one of four separate Scenarios for the Future of Technology and International Development planned by the eugenicist social engineers at the Rockefeller foundation in 2010. The COVID scamdemic scenario was further scripted and rehearsed in real time during EVENT 201 in October 2019.
related:
Watch, download and share David Martin's exceptional documentary PLANDEMIC INDOCTORNATION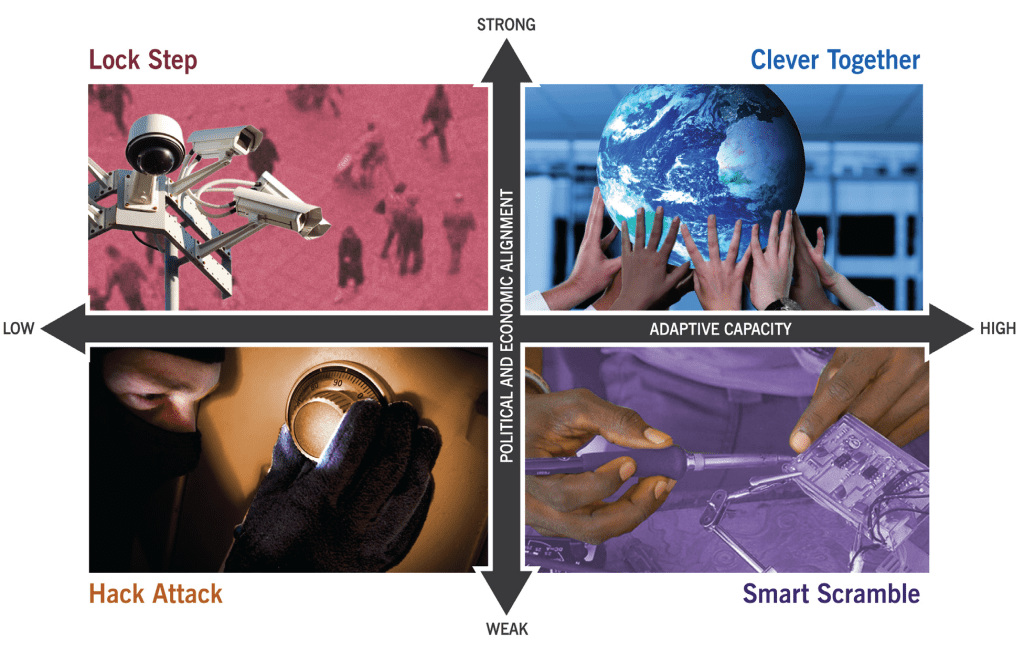 Below is a full link to the 2010 Rockefeller foundation document.
We can expect massive mainstream media and political fear porn like we have never seen before to force Americans into the new CBDC prison system.
Despite the predicament anyone finds themselves in when this occurs, YOU MUST NOT SIGN ON TO THE CBDC SYSTEM!
WARNING: If you have money in a bank account, I suggest you move it into something that retains value like gold, silver or land. A bail in is most definitely on the horizon. You can expect the media march into action, spinning the hell out of it, but make no mistake about it, your bank will take at least half of your money when the collapse occurs. Take heed. Read the Dodd-Frank Act below:
H.R.4173 – 111th Congress (2009-2010): Dodd-Frank Wall Street Reform and Consumer Protection Act | Congress.gov | Library of Congress
After the inevitable financial collapse, the banksters who designed it will come in as the saviors, magically restoring lost account balances to those who agree to be "initiated" into the CBDC track and control system.
CBDC means every financial transaction, every movement, your whereabouts, social and political leanings will be traced. If you don't go along with the eco-fascist climate change cult or any other of the woke psyops, you will be cut off from funds. As in China, access to your funds and movements will be tied to your behavior via a social credit score. The money can only be used for "approved" transactions. In addition, you will not be able to use this money outside of selected regional areas. So called, "15 minute" cities. This is United Nations Agenda 21 being implemented by stealth.
WE MUST OPPOSE CBDC AT ALL COSTS! We must understand CBDC is a huge totalitarian Trojan horse. Abolishing cash abolishes freedom!
The central banks are not our friends. They wish to bankrupt, impoverish, dominate, control, cull and enslave us!
Once humanity is initiated into their CBDC mark of the beast slave system, the bankers make the rules. Workers and those who depend on government will be forced to comply or they won't eat.
The corrupt media is already creating a self-fulfilling prophecy advising people to move their money to banks we have been told are "too big to fail". Are they? Or is that too another trap? Doesn't telling people to move their money to large banks weakens smaller banks?
Qui bono?
Despite the looming financial collapse, we must not allow it to overshadow the revelations of the January 6th FBI Fed-Surrection and the 2020 Deep State Coup.
It has been revealed that the Pentagon, the military industrial complex, big tech, big pharma, the mainstream media, the CIA and the FBI are complicit in the COVID-19 scamdemic and the hijacking of the 2020 elections.
related: SILENT WEAPONS FOR QUIET WARS
We have a government captured by foreign interests working to destroy the sovereignty of the United States and to impoverish its citizens. Our borders are wide open by design, allowing murderers, thieves, human smugglers, child sex traffickers and drug smugglers to flourish as the American people perish from Fentanyl and criminal migrants.
During the scamdemic Deep State corporations aligned with Our government to force people to take a deadly injection or lose their jobs. Businesses were forced to shut down. People were fined, imprisoned for not complying with illegal totalitarian COVID protocols. The medical mafia aligned with big pharma, big tech and the media to suppress treatments, lie and censor the American people.
Will these criminals ever be brought to justice? Don't hold your breath.
Our government has fast become a corrupt, fascist banana republic, forcing citizens to comply with unconstitutional mandates that led to massive death, loss of property and income. Now, these corrupt puppet politicians' top benefactors at the United Nations/World Economic Forum want to enslave humanity in a CBDC social credit score based financial system. Don't fall for it. Fight against it!
These are the acts of traitors and fascists, not representatives and legislators. Remember that.
PLEASE SHARE!