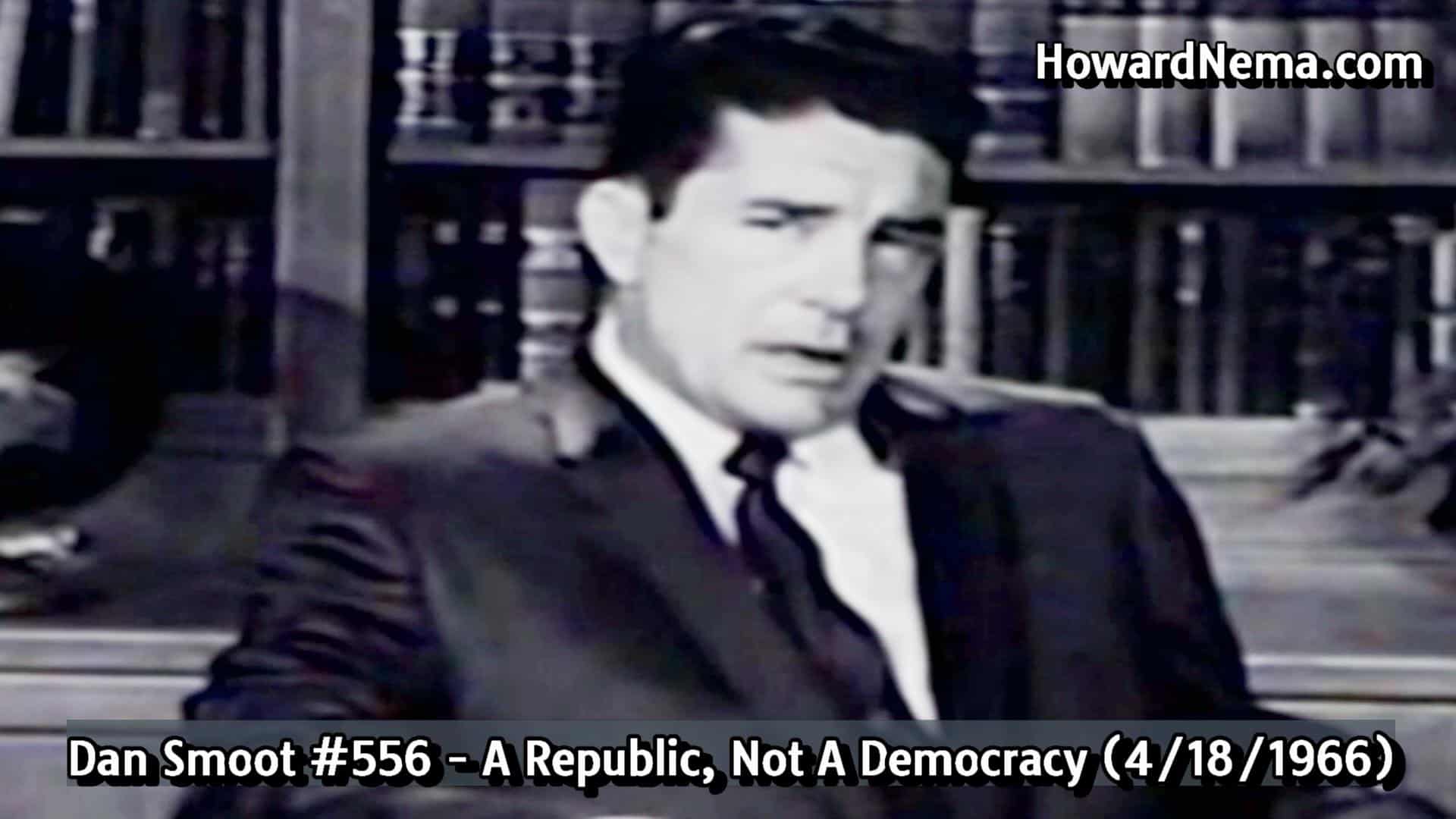 by HN
Words matter. America is a constitutional republic, not a democracy.
For more than 50 years the subversive left has gaslit Americans to falsely believe America is a democracy. This is the exact same brainwashing technique employed by Nazi Propaganda Minister Joseph Goebbels. The gaslighting continues.
Considering democracies always descend into tyranny, it is not surprising that those who call America a democracy are the same authoritarians who continuously subvert our constitutional rights, steal elections and imprison dissidents in Gulags.
In 1966 Dan Smoot set it straight:
"The ideal of a constitutional republic is individual liberty. In this century, great strides have been made toward the goal of subverting our republic and transforming it into a democracy. The foremost tactic of the subverters is subversion of "language" — by calling America a democracy, until people thoughtlessly accept the term, and use the term. Totalitarians have obscured the real meanings and principles of American government."
WATCH AND SHARE:
Dan Smoot (October 5, 1913 –July 24, 2003) was an FBI agent and a conservative political activist who was one of the first to expose the CFR/UN/New World Order agenda. From 1957 to 1971, Smoot published The Dan Smoot Report, which chronicled communist infiltration in various sectors of American government and society. Smoot was unsuccessful in his campaign for public office, but he rose to fame as a pundit on radio and television. Dan Smoot Report 1958-1971: Internet Archive
For further clarity read the following American Minerva article Benjamin Rush and Early Federalist Republicanism: Fear of Democracy, Moral Degradation, and Corruption on the early American fear of mob democracy and the Roman republic's fate of corruption. Pennsylvanian statesmen Benjamin Rush noted that Power is not seated in the people, as it is imagined today. All power is derived from the people. They possess that power on the day of elections, when we elect our rulers (representatives), whose power exists so long as they do not abuse it. Rush adds, that anything other would lead the republic through two doors of tyranny: the mob (demos), or a Caesar.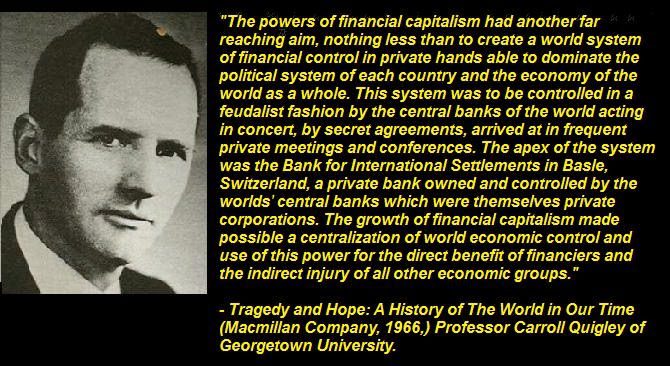 In 1962, Smoot wrote The Invisible Government. The book exposes the Council on Foreign Relations and its founding members. Smoot was a member of the John Birch Society and wrote for the society's American Opinion bi-monthly magazine. In 1972, Smoot served as campaign manager for American Independent Party presidential candidate John G. Schmitz.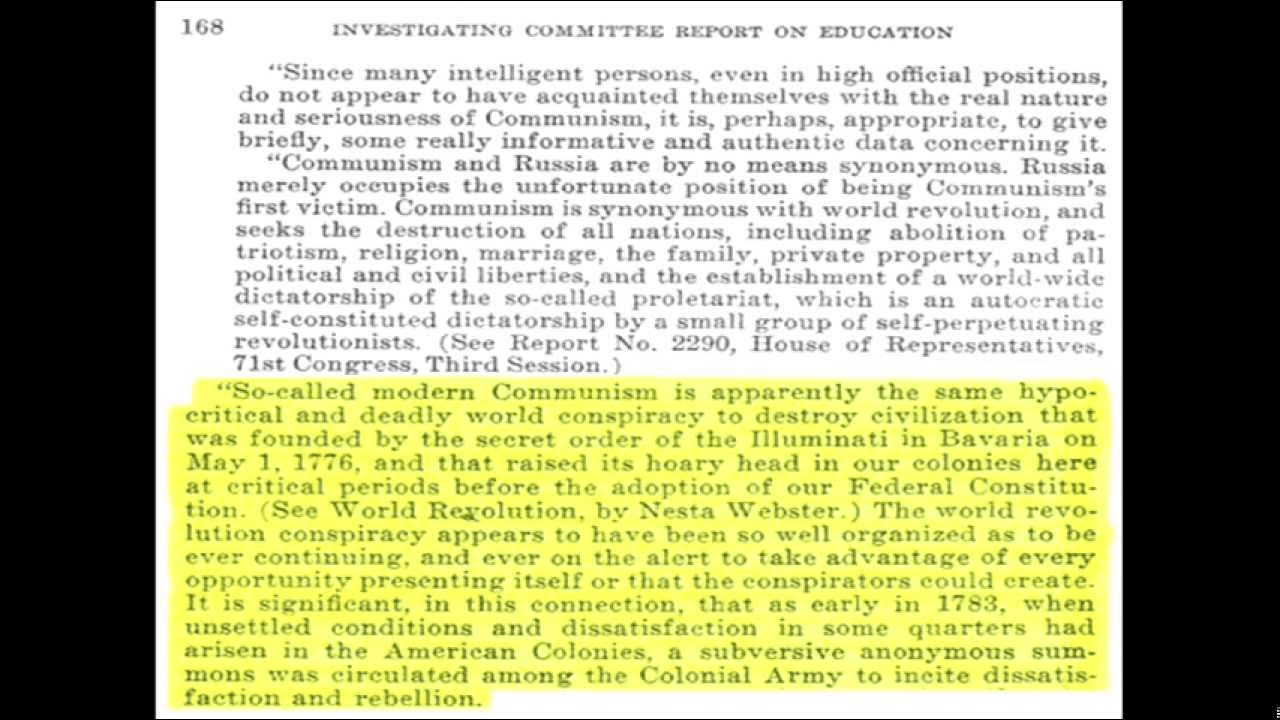 sources/related: "Dan Smoot: The Man and His Message".
The Dan Smoot Report, 1966: "A Constitutional Republic, Not a Democracy" – The American Minervan (theamericanminvra.com)
Congressman Larry P McDonald's May1983 appearance on CNN Crossfire exposed the Rockefeller world government agenda. On September 1, 1983 Mc Donald was killed when the Soviets shot down Korean Air Flight 007 for invading Soviet Air Space. Funny, David Rockefeller's private jet could come and go as he pleased as he had unfettered access to Moscow for his Chase Banking business. What do you know…
SHARE THIS ARTICLE!