THIS IS A DEEP DIVE RESEARCH ARTICLE – SOURCES AVAILABLE FOR FREE DOWNLOAD. PLEASE BOOKMARK THIS PAGE FOR FUTURE REFERENCE
by HN
(UPDATED 5/14/23 7:36 AM EST)
The evil New World Order controlled mainstream media and political gas lighters don't want us to realize the obvious. The administrative deep state DNC/RNC traitors engaged in a coup partnered with the UN/Davos/WEF elite and are currently waging unrestricted warfare on America and the world. This is obvious. Or at least it should be by now to those who are paying attention.
Related: SILENT WEAPONS FOR QUIET WARS
Our government is facilitating the bussing of illegals from the southern U.S. border across Texas and the U.S. These agents are committing felonies. It is all fully documented. The U.S. government and the military are actively involved and engaged in CHILD SEX AND HUMAN TRAFFICKING!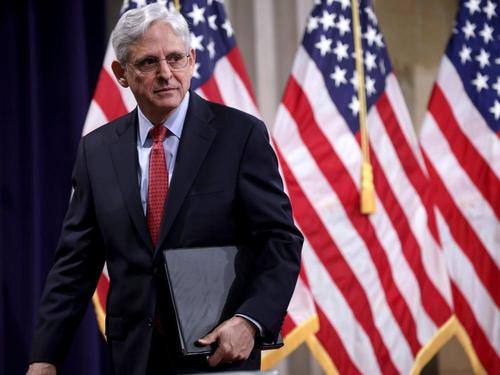 OUR GOVERNMENT IS RUN BY A BUNCH OF TREASONOUS DEVIANT CRIMINALS, PEDOPHILES, AND SEX TRAFFICKERS WHOSE CRIMES ARE COVERED UP BY THE BOUGHT AND PAID FOR MAINSTREAM MEDIA AND PROTECTED BY THE LAWLESS, CORRUPT U.S. JUSTICE DEPARTMENT HEADED BY MERRICK GARLAND!
THIS SHOULD BE OBVIOUS TO EVERYONE BUT THE MOST BRAINWASHED!
Break the chains of COGNITIVE DISSONANCE and face the truth! SAVE THE REPUBLIC!
The illegal invaders (THEY ARE NOT MIGRANTS SEEKING ASYLUM) flooding across our border are mostly men of military age. These men, many theorize will become future democrat voters, but that is not the true purpose of the invasion. The real objective is to implement UN REPLACEMENT MIGRATION AGENDA protocols in the U.S. including potentially activating REX 84. That means if this designed crisis gets out of control Martial Law can be declared giving FEMA full jurisdiction under the continuity of government program.
Related: 1983 FEMA ANNUAL REPORT TO THE PRESIDENT
This combined with the crime and chaos caused by the ever-worsening economic conditions is designed to overwhelm and eventually collapse the public welfare system via the CLOWARD-PIVEN STRATEGY. This will cause a domino effect that will crash the economies of the world as a whole to set the stage for the Bank of International Settlement's Central Bank digital currency. (CBDC)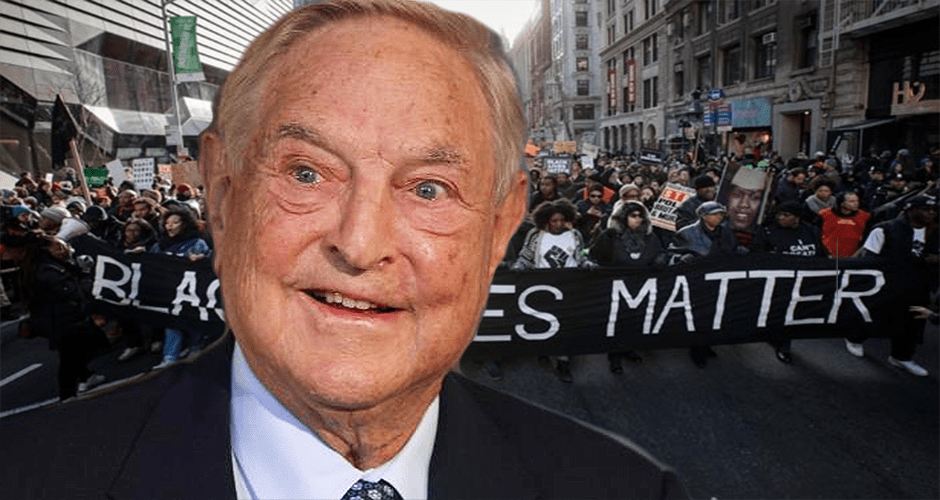 Considering George Soros' history of destroying economies for profit and the tens of millions he invested in BLM and electing corrupt district attorneys all across the U.S., it should be no surprise that Soros, a WEF stakeholder is aligned with Klaus Schab, the Democrats and the transhumanist death cult.
Related: Henry Kissinger MEMORANDUM 200
Never forget, the global elite say what they mean and mean what they say. Soros, a huge Democrat donor has long admitted to wanting to destroy the United States. It is clear he is doing just that.
Like Bill Gates, King Charles and every elitist climate change death cult social engineer you can think of, Soros is assisting in the collapse of American society to advance the cashless society.
The Bank of International Settlements has created a CBDC mark of the beast track and trace system where availability and access to your money is tied to carbon taxes, 15-minute cities and social credit score behavior like they have in China. For those not in the know, the plan is called Agenda 21.
Now, as food production is intentionally being slowed down, we have this:
Food Production Must Double by 2050 to Meet Demand from World's Growing Population, Innovative Strategies Needed to Combat Hunger, Experts Tell Second Committee
By creating further instability as the dollar loses both its value and status as the World Reserve Currency, inflation rises and debt soars. Soros' funding of corrupt, treasonous democrat judges and district attorneys adds fuel to this fire, allowing criminals to run wild across the country while targeting conservatives and political opponents for prosecution.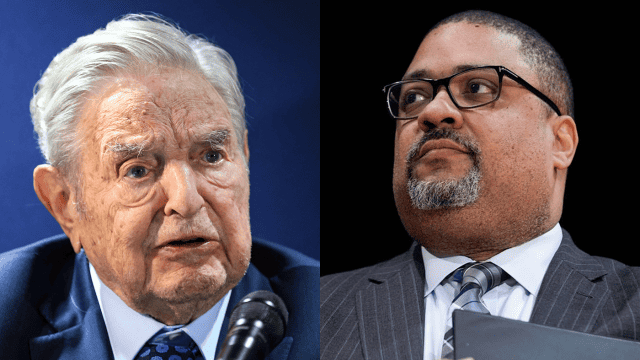 This is blatantly obvious, unconstitutional, criminal and treasonous. Like everything the illegitimate Biden regime has implemented to "fundamentally transform" America into a hellish cesspool of poverty, corruption and genocide.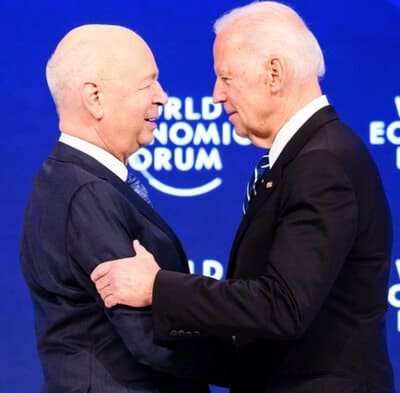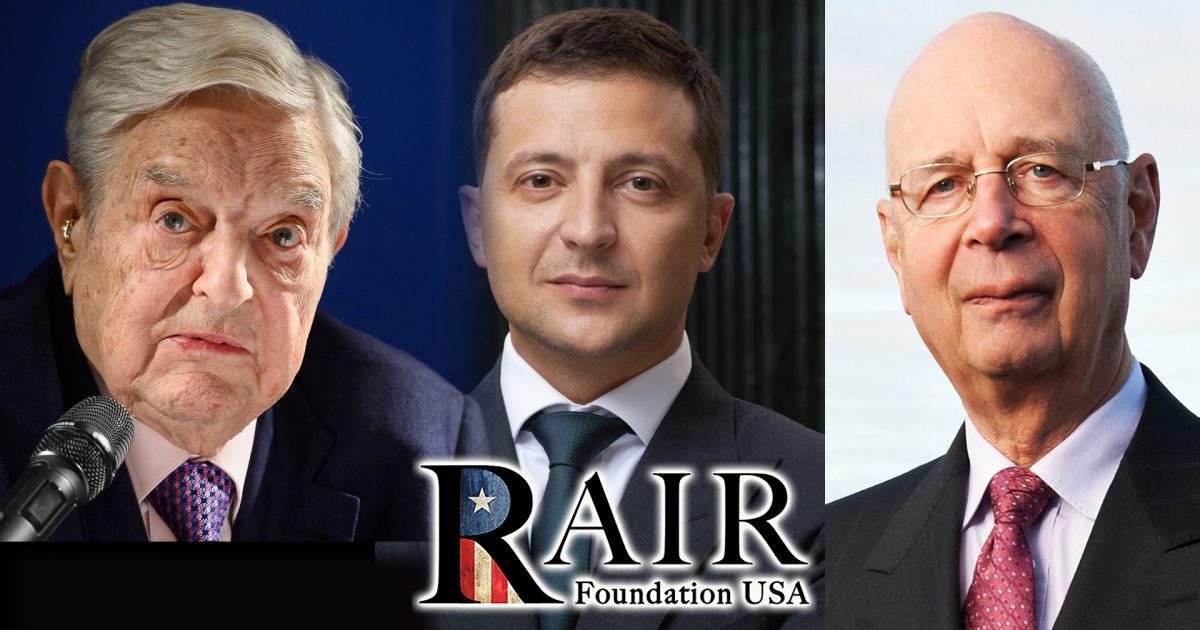 The Truth About George Soros' Radical Vision to Remake the Entire World (businessinsider.com)
With the help of United Nations Replacement Migration policies and his own membership and partnership with the World Economic Forum it should be clear that Soros, like Klaus Schwab, Bill Gates, Yuval Noah Harari and other Malthusian elitists do exactly what they say. They are true Luciferians, who believe that through intellect and technology man will become as god.
As mentioned, they write books and gives very specific lectures on their intentions that over the course of years, in some cases decades, all magically come to pass.
This is because the WEF has literally penetrated the governments of the world. Klaus Schwab even proudly admits it. They hide their evil in plain sight disguised as altruism.
MORE ON KLAUS SCHWAB AND THE PLAN FOR GLOBAL DOMINATION:
The trail of breadcrumbs is not hard to follow, since they publicly admit their evil intentions. This is why there is so much gaslighting these days and calling those who expose this evil Satanic transhumanist depopulation agenda "conspiracy theorists". Frankly, the phrase "conspiracy theory" is getting old. There is no theory. It is a conspiracy.
In fact, I believe that these days if you call someone a conspiracy theorist it only piques the interest of others to investigate, which helps the cause of freedom, truth and justice. Evil cannot help itself. And like the Satanic Law of Inversion, or reversal, for their own cleansing, these evil doers must tell the people what they intend to do to them, so their victims willfully submit to their own demise. This is who they are and why they tell us what they intent to do to us.
Like a vampire cannot enter a dwelling unless invited in, the Satanic elite must tell their victims what they intend to do to them before they do it, then gas light and deny that they did anything at all. This is their modus operandi every time. They are easy to figure out once you know the rules that they play by and the blueprints that they religiously follow. In any case, as it is written: "All will be revealed."
The illegals who are flocking to America come from areas of the world that the UN/World Economic Forum have collapsed by design.
In 2014 I wrote an article, NATION KILLING: HOW THE NEW WORLD ORDER ROLLS, which covers how the World Bank and the IMF bankrupt countries by making excessive loans while parasitically raping and pillaging the economies of these once thriving countries. When the debt becomes too much to bear, the loans go into default and the IMF/World Bank gain ownership and control of that country's energy, natural resources and minerals. This is their blueprint.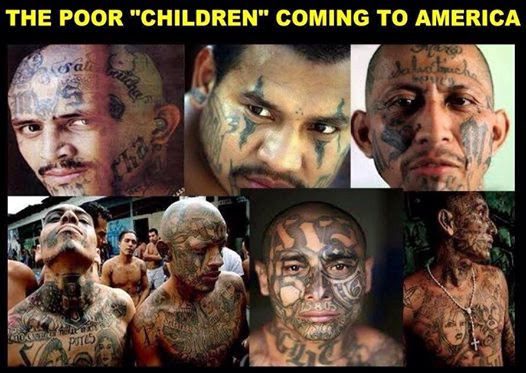 Argentina is the example I use in the 2014 article, but Venezuela has now been added to the list. Venezuela was taken down by the same blueprint tactics that the globalists are now using to plunder America.
The writing has been on the wall for decades. Those escaping the "shit hole" countries of the world were made shit holes by the globalists. The ironic fact is the illegals are jumping out of the frying pan into the fire. While they seek "opportunity", mostly in the form of handouts. These handouts and "opportunities" will ultimately bankrupt this country and America will soon resemble the shit holes the illegals sought to escaped from.
This is what Obama meant regarding the "fundamental transformation of America". What he really meant was from prosperity to austerity. He even telegraphed it again in 2011 when discussing how he would manage America's "decline", if you recall. He and then Hillary were supposed to put the final nails in the coffin of freedom. Remember?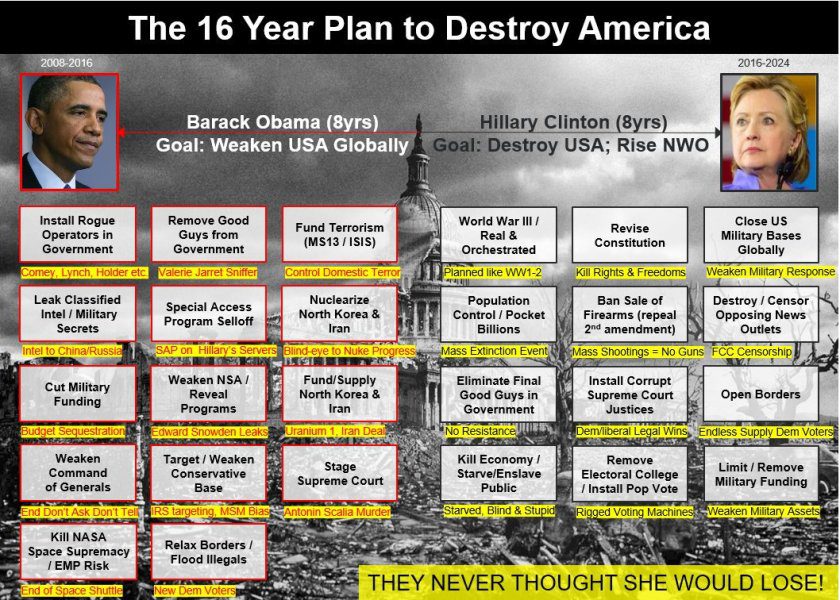 Then came Trump along. Suddenly, decades of decline did a 180 degree turn as all the corrupt, treasonous globalist fingers were lifted off the scale. As a result, for 4 years America prospered like never before. America's prosperity forced the globalists to take drastic measures to take Trump out. One can argue that the entire COVID-19 scamdemic was a ruse to illegally change election procedures so the DNC could steal the 2020 election. One must realize how critically important it is to the New World Order to take down America. They cannot "build back better" for their "Great Reset" until America is destroyed.
The proof is in the pudding. As soon as the DNC stole the presidency and OBiden was installed, the globalist fingers pushed down even harder on the scale. Immediately, OBiden went to war against the American people, calling Christian conservative nationalists the greatest domestic terrorist threat. Well, isn't that the pot calling the kettle black. (Pardon the puns) But, like OBama, OBiden is simply employing Saul Alinksy's RULES FOR RADICALS.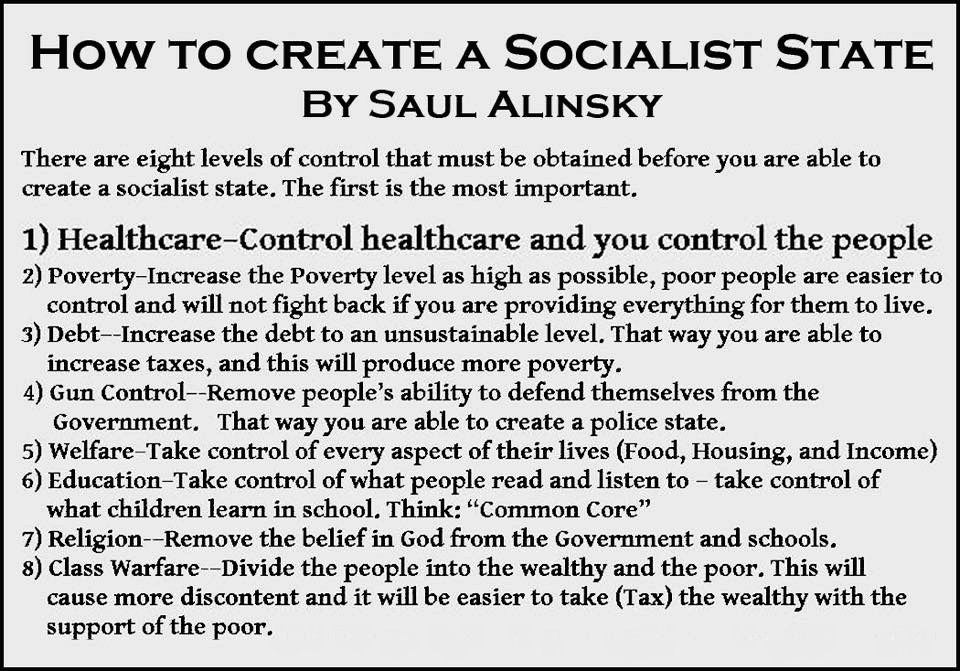 Remember, if you called out the blatantly stolen 2020 election, you are not only a "conspiracy theorist", but the illegitimate regime labelled you a "domestic terrorist". Like all the domestic terrorist moms and dads protesting against Critical Race Theory, pedo porn and Drag Queen Story Time at school board meetings. Parents that Merrick Garland sicced the FBI on.
This is how a tyrannical captured government operates. Blame your enemy for what you do.
See how that works? Read RULES FOR RADICALS by Saul Alinsky.
Unknowingly, illegals are fleeing to what will become the same economic tyranny they left. And not only is it a dangerous trip. 80% of women and girls are raped. Countless bodies are scattered across the trafficking routes to the U.S. border. Many illegals crossing our borders are terrorists, rapists, murderers and thieves. And now, the government is evicting veterans from hotels to make room house illegal invaders. Only in Amerika.
Outrage grows over vets evicted from NY hotels to house migrants (nypost.com)
The fact is this is a government supervised invasion. Yet the evil controlled New World Order mainstream media continues to parrot that there has been no rush for the border since Title 42 was lifted on May 11th. This is a blatant lie.
Government Workers Betray Constitutional Oath and Submit to United Nations Agenda (banned.video)
Owen Shrower of INFOWARS is at the border filming thousands of illegals swarming across into Texas as the evil NWO controlled mainstream media report there is "no significant increase in crossings."
White House Gaslights Public That There is No Story at the Collapsing Southern US Border, Owen Shroyer Reports Live
Biden's Border Invasion Explodes After Title 42 Expires– And Americans Are Outraged
While there is plenty of pissing and moaning and verbal outrage nothing is truly being done to secure our border. While a few congresspeople and senators are loud voices, the leadership in both parties are intentionally impotent. The fact is, the DNC and the RINO led RNC are facilitating this invasion. They are co-conspirators in the destruction of America. First and foremost, at the top of this list of traitors alongside DNC leadership is Andrew McCarthy and Mitch McConnell, who do nothing but complain for optics while they sit on their hands.
The RNC are giving the "illusion" of "taking action" against Biden, but nothing will come of it. They are on the same globalist CFR/UN/World Economic Forum payroll. They are on the team. This is nothing new.
Articles of impeachment should have been issued for OBiden, Kamala Harris, Merrick Garland, Mayorkas and other traitors more than two years ago! Face reality, Our government is controlled by a one-party shell game owned by the ruling class UN/WEF Round Table elite, aka "the Olympians".
The 2020 election was a coup de tat.
WATCH, DOWNLOAD AND SHARE 2000 MULES!
January 6 was a false flag FED-surrection! PERIOD!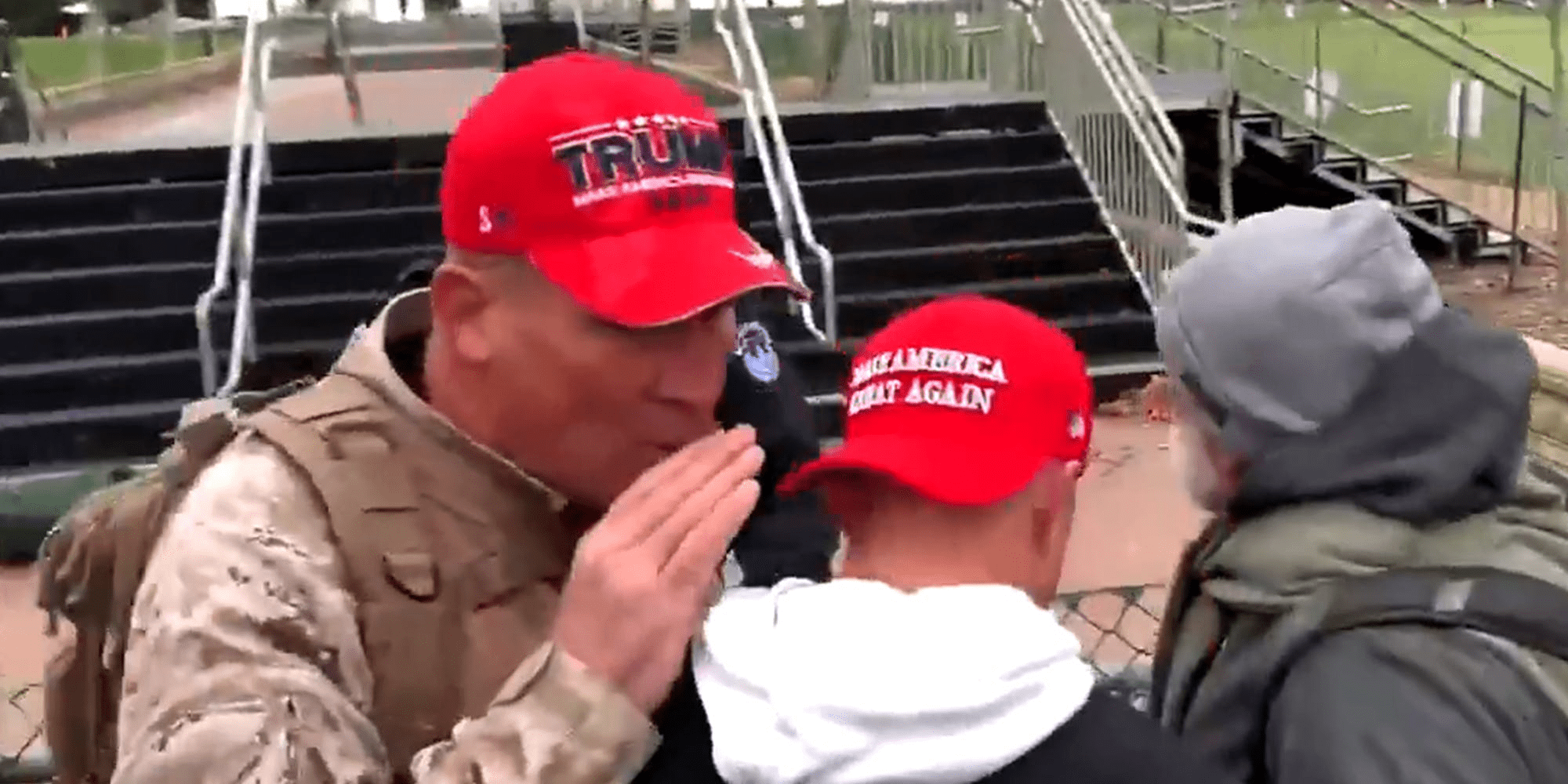 Many treasonous acts have occurred since the 2020 globalist coup. Republicans in Congress bitch for the cameras but in essence, do nothing. With very few exceptions if any, it is all smoke and mirrors, folks. It always has been, and likely always will be.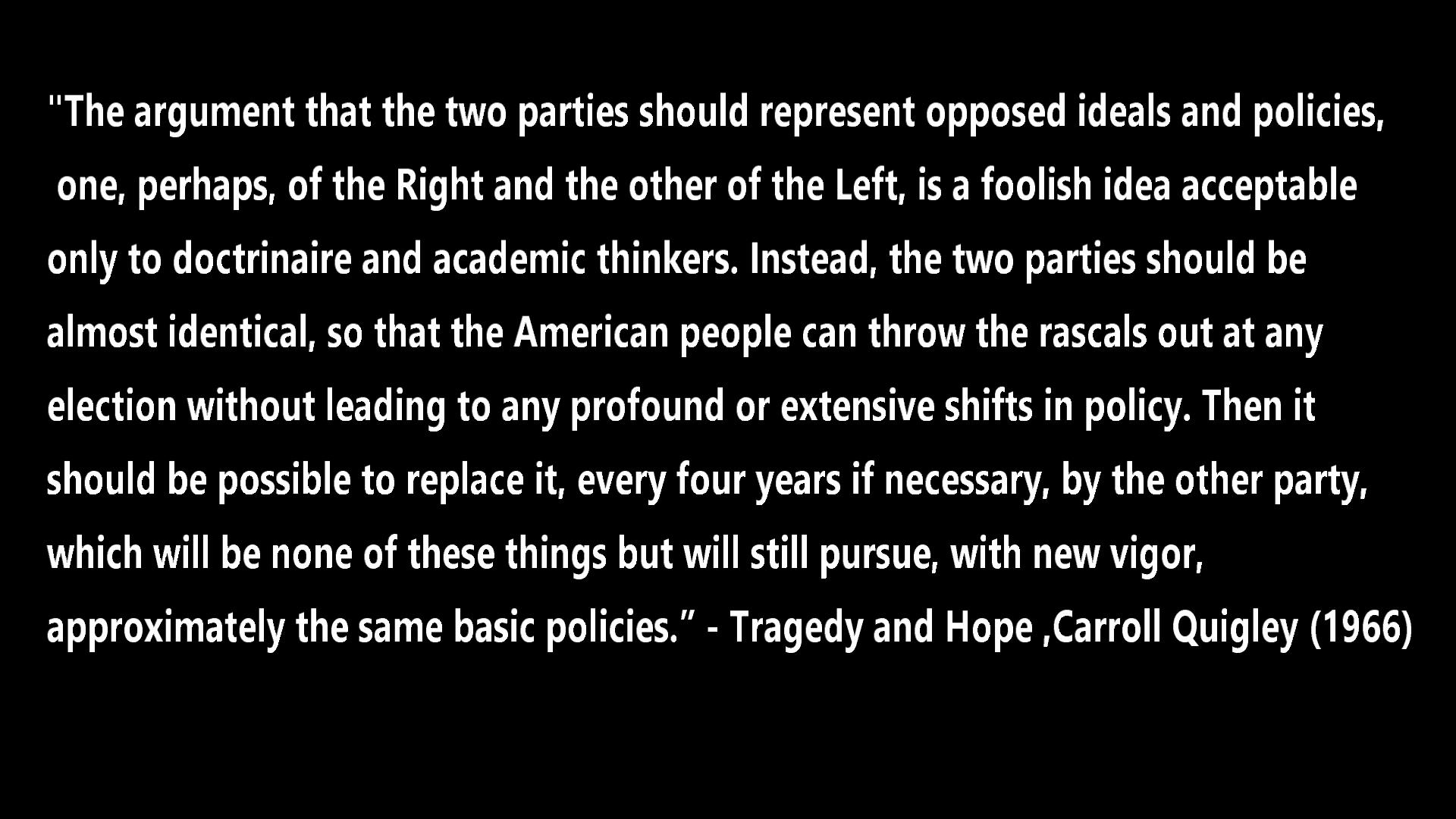 FDR when asked by reporters was famously quoted as saying, "Presidents are selected, not elected." What the compliant reporters refused to ask was, "selected by who?"
There it is. An admission from 1966 exposes who the real terrorists and threat to "democracy" are.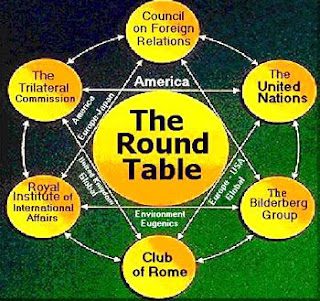 Face the facts! Why else would anyone speaking the truth be censored, targeted and called domestic terrorists unless a criminal cabal has captured Our government?
Stop looking to others to solve America's problems. Only We the People in our own communities can restore Our Republic and the rule of law. Only we can take back Our government! Only we can stand up to expose and fight back against this evil tyranny!
TAKE ACTION in your local community! Get ICLEI out of your town! WARN OTHERS! Run for local office! Stop United Nation Agenda 21 anti-family, anti-freedom ICLEI "sustainability" policies from being implemented in your town!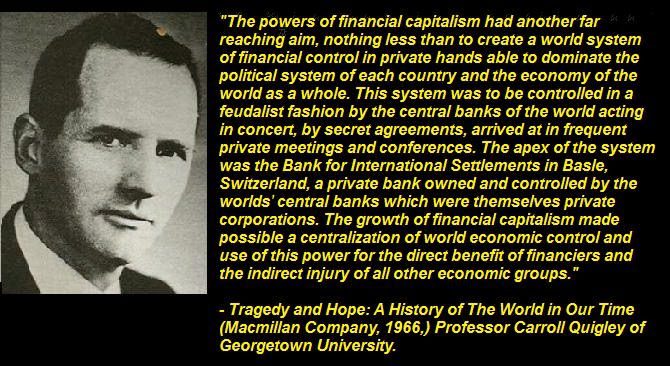 referenced/related:
https://www.howardnema.com/wp-content/uploads/2021/03/Carroll-Quigley-Tragedy-and-Hope-1974.pdf
Global Tyranny Step By Step – The United Nations and the Emerging New World Order by William F. Jasper
The Soviet Union and the United Nations
The true domestic enemies that pose a clear and present threat to America are the deep state criminals who have hijacked the White House, congress and the Justice Department and control both the Democrat and Republican parties. They are traitors, absconding the rights and freedoms enshrined in the U.S. Constitution and the Declaration of Independence. It is they who are the domestic enemies of Our free republic! It is they who are the domestic terrorists! Get that straight!
Speaking of domestic terrorism:
Nationwide, George Soros funded prosecutors keep illegals and career criminals from being prosecuted. This is the "new normal" brought to us by the lawless, Illegitimate Biden junta.
This is designed to foment crime, chaos and a rising criminal class as the unprotected open southern border allows illegal invaders to overwhelm the US welfare system until it ultimately collapses, creating a neo-feudal socialist state of serfs and slaves ruled by the CFR/UN/WEF Round Table global elite. This is their goal.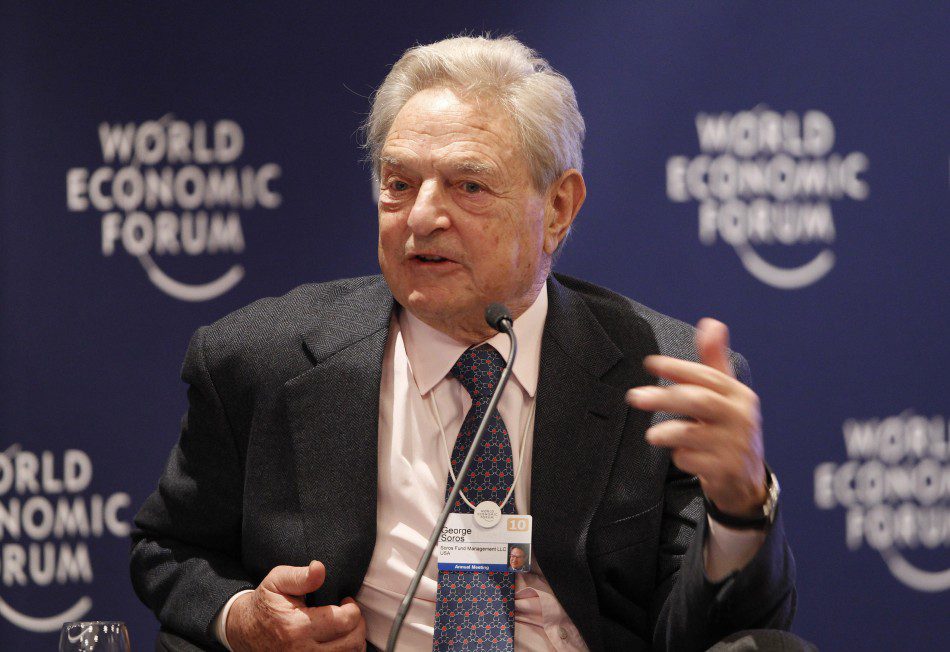 THE ELITE WRITE BOOKS ABOUT THEIR INTENTIONS WAKE UP!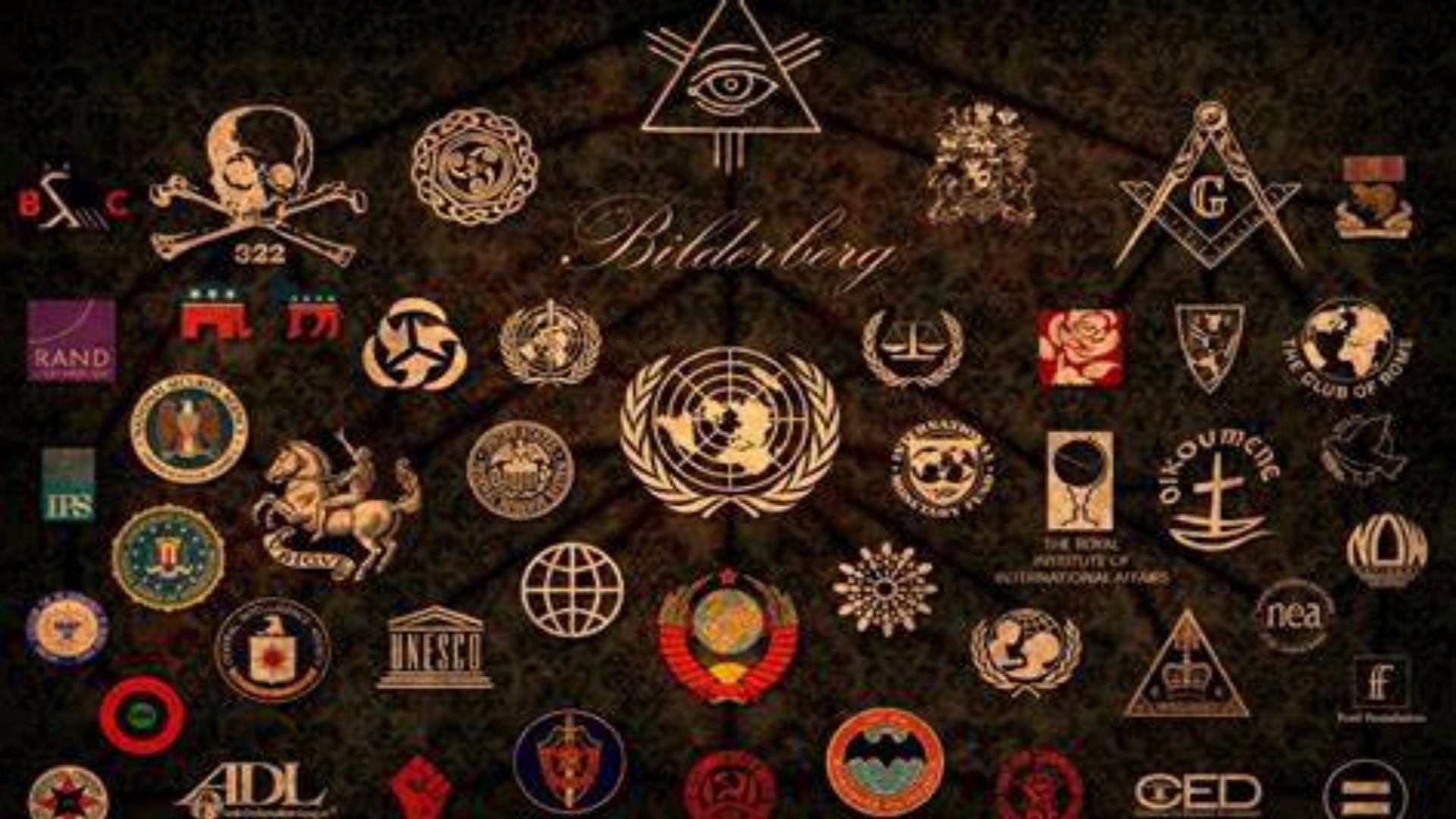 READ AND SHARE:
Since the 2020 coup, the corrupt deep state Justice Department led by Merrick Garland has targeted conservatives, Christians and Americans who dare to defend their lives, families and property. Instead of prosecuting criminals committing crimes like pedophile influence peddler Hunter Biden, the DOJ is prosecuting people who defend themselves from criminals.
More and more people who defend themselves against criminals are the ones being prosecuted for constitutionally protecting themselves, or their property.
This type of political persecution that protects criminals and prosecutes political opponents is the hallmark of corrupt, tyrannical banana republic.
Welcome to the third world!
Face it, our corrupt DOJ takes its orders from Geroge Soros and the UN/World Economic Forum elite while Obama manages the scripted mayhem from behind the scenes in Washington. This is obvious.
I mean, why else would Obama stay in D.C. when he has a beautiful multimillion dollar waterfront mansion on Martha's Vineyard? A mansion that should already be underwater according to charlatan climate change cultist, John Kerry– but I digress.
But seriously, like OBiden always says, "think about it".
Obama and his fellow compassionate, fair-minded liberal neighbors in Martha's Vineyard had the illegal invaders Governors Abbott and DeSantis bused there swiftly shipped out. That whole dramatic scene last summer was downplayed by the lamestream media and painted as a "stunt", but it really focused in and exposed and amplified the fact that liberal thinking generally applies to everyone but themselves.
So, the snobby millionaire and billionaire libs on the Vineyard could obviously bear the cost of the illegal invaders. The simple fact is, rich, elitist Vineyard libs want open borders and champion many liberal causes, but they don't want illegal invaders, homeless or drug addicts living amongst them. If they do, they live in San Francisco.
For most liberals, liberalism ends when their ideological beliefs appear in their own backyard, not someone else's. Yet another example of do as I say, not as I do.
Liberal Americans have compassion for the millions of illegal invaders milking America dry, but Martha's Vineyard millionaire and billionaire liberals refuse to house a hand full in their tony town. Now that's rich.
Imagine. As millions of illegals invade border states like Texas and Arizona every day, these rich Martha's Vineyard liberals cried and bitched like spoiled children about fewer than 100 illegal invaders and had them bused out town in less than 24 hours.
No doubt that event marked a great and historic example of right in your face liberal narcissism and hypocrisy at its finest.
Michael Savage said it best in his book, LIBERALISM IS A MENTAL DISORDER. Studies actually prove this theory, or at least attribute a higher percentage of people with liberal views do tend to suffer from various mental disorders and conditions.
In fact, an article published in the Mankind Quarterly in May 2020 cites many studies that interestingly attribute a higher percentage of people with leftist views also suffer from mental illnesses and disorders. So, the million-dollar question is, are people on the left more prone to mental disorders, or does leftist thinking cause mental illness? I believe it is the latter.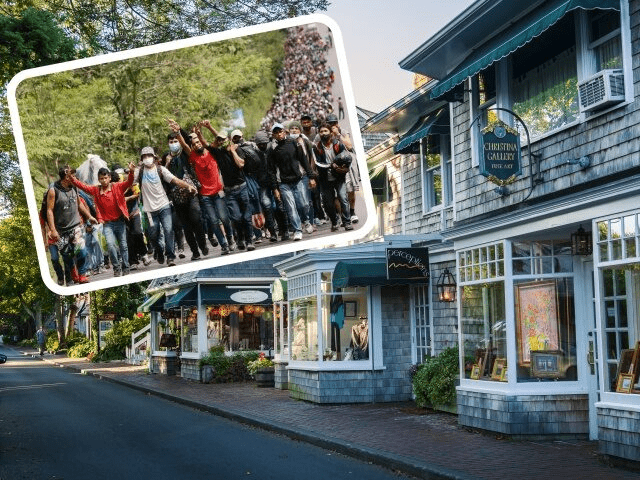 In reality, that's who liberals truly are. Phony. Most of the pedophiles and deviants on Jeffrey Epstein's flight list were Democrats, or leftist donors. Aside from the Epstein pedo clique, with little exception, Harvey Weinstein, Woody Allen, Matt Lauer and the majority of the deviant perverted celebrities, pedophiles, drag queens, cross dressers, trans-sexuals, serial killers and sex offenders tend to be Democrats. Why is that? What does that mean? You tell me.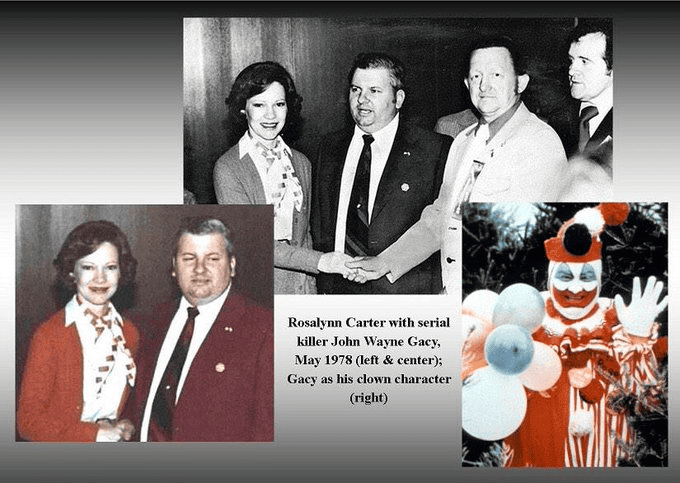 Despite economic status, liberals for the most part, like those who believed the Nazis were a superior race, many liberals feel they are morally and intellectually superior to conservatives and those who believe in God. They rail about "white supremacism" when it is they who are supremacists. They are delusional. virtue signaling phonies who carry with them an elegant, intellectual facade that conceals their own narcissism, self-hatred and loathing of others success and good fortune.
In other words, liberals are a miserable group of people, ignorant of facts that conflict with their ideology, who also tend to be atheists, occultists and Satanists. Because many liberals are "humanists", they lack a connection to God. Many are troubled, pathetic souls who find pleasure in causing conflict and inflicting injury and control over others. Maybe that is what drives the magnetic attraction sociopaths and others with mental disorders to the Democrat Party? After all, many liberals are statists, socialists and communists, which makes one question their sanity in the first place. But seriously, these studies about liberals and mental illness may be on to something. Certainly, liberals are influenced by group think and the common cause of the day and cognitive dissonance plays a significant role, but I digress —
DEEP DIVE SIDE NOTE:
Interestingly, there can be no dispute that the rise of liberalism provided the illuminati with the tools to destroy the institutions we see being destroyed today—the family, the church, the sanctity of marriage—all of it. Soon, they would take control of the world. And if the book is questioned because everything written in 1903 has come to pass, blame for the conspiracy would be entirely cast on the Jews. But it is not the Jews. In the PROTOCOLS OF THE LEARNED ELDERS OF ZION, the Illuminati reveal their plans to use liberalism to enslave the world. So far, most of these plans have unfolded to the letter.
The book was published in 1903 in Russia and has been called an antisemitic hoax. Yes. It is antisemitic. But it is not a hoax. It is a deception. It is the Illuminati's plan for world domination in writing, published to so their plan would deliberately be blamed on the Jews when questioned. This of course not only falsely shifts focus from the Illuminati to the Jews, but it also creates bigotry, hate and division which are among the most powerful weapons the elite deploy against us. Remember when reading the PROTOCOLS, replace the word Jews with Illuminati and replace the word goyim with cattle, or the masses.
We got their number . . . 666. The number of the beast.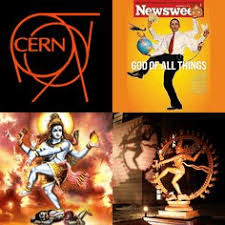 So, what is it with 666? The answer is self-explanatory. It should be obvious, no? After all, they hide their evil in plain sight.
SIDE TRACK:
SHIVA – THE GOD OF DESTRUCTION
Shiva literally means "auspiciousness, welfare". She is the third god of the Hindu Triad and he is the god of destruction. She represents darkness, and it is said to be the "angry god".
Because of connections with destruction, Shiva is one of the most feared and heavily worshipped deities. According to Hinduism, creation follows destruction. Therefore, Shiva is also regarded as a reproductive power, which restores what has been dissolved. As one who restores, he is represented as the phallus, a symbol of regeneration. This is also a Masonic principle.
So, what's with the mock or potentially real sacrifice of a women before a statue of the Hindu god of destruction Shiva that rests in a quad at the CERN facility in Switzerland? Life imitating art, art imitating life or human sacrifice?
The rabbit hole goes deep, but evidence of all of this is superfluous– and you can find a ton of it here on this site. Spend some time watching and sharing the many videos, reading the hundreds of books and thousands of articles and documents available for free download @ HowardNema.com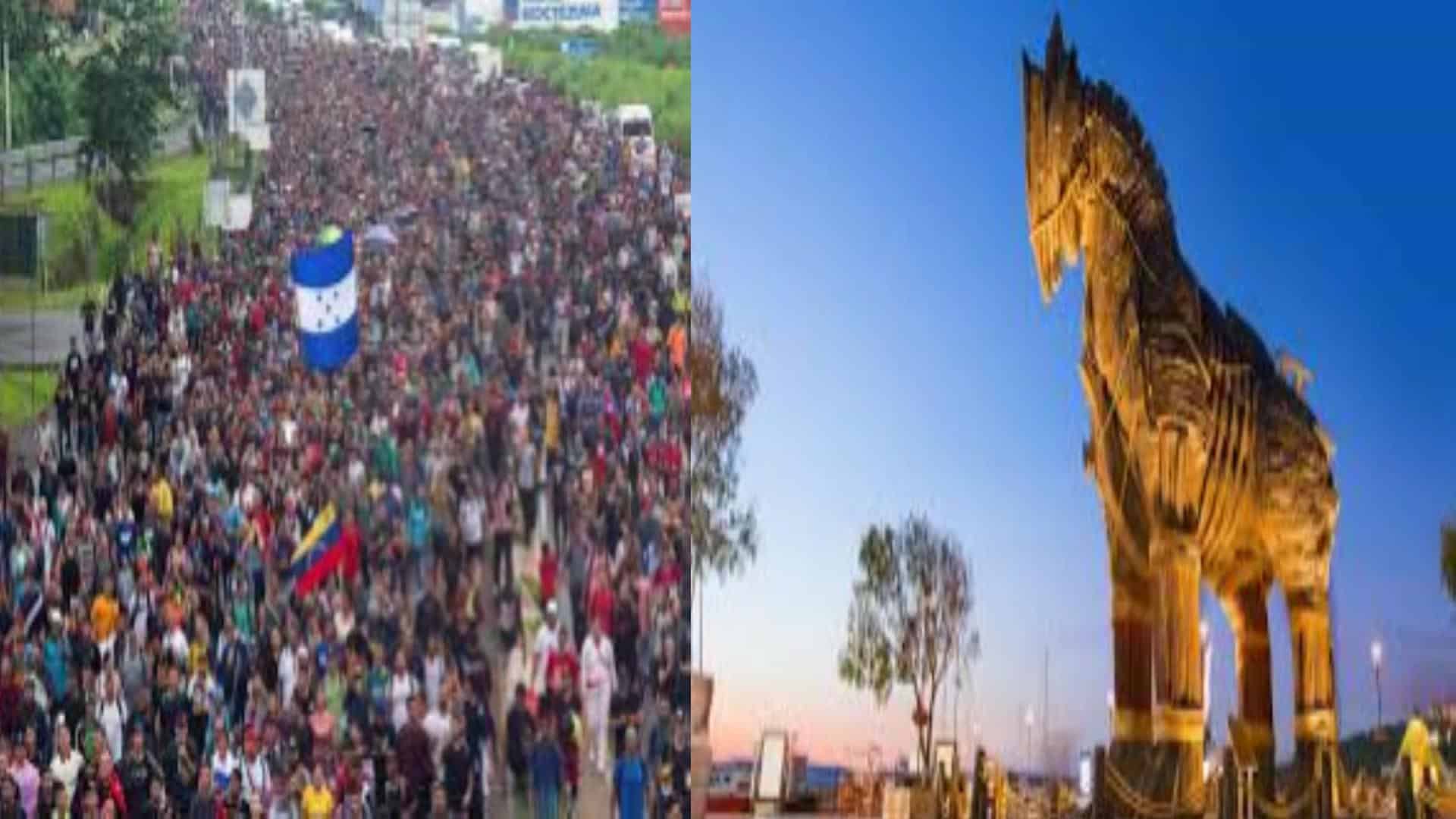 FALSE FLAG ALERT: This illegal alien invasion is a UN/WEF guided Hegelian dialectical ruse to deliberately collapse the border and overwhelm the social welfare system. The government is implementing a Hegelian trojan horse of tyranny to create conditions for excuses to confiscate our property and take our guns.
The UN tried this already in Europe if you recall. Most notably in Italy, where hotel owners and homeowners were forced to house illegals or face fines or arrest. Welcome to the New World Order.
Mark my words, the invasion of illegals flooding into America will be used as a pretext to attack property rights and the right to defend yourself against the millions of illegals invading Our country and roaming Our streets.
Both domestic and foreign enemies have captured Our government. Clear as day to me.
What about you? Are you blind to the world? Can you see the forest or are you still blinded by the trees?
Denial is not a river in Egypt my friends, wake up.
What will it take for you to take action and DO SOMETHING?
Will you sit on your hands as things continue to get MUCH WORSE? How worse do they have to get?
Break free from the bonds of subjugation via mass media propaganda and psychological warfare and wake up! Look at what has happened over the last three years?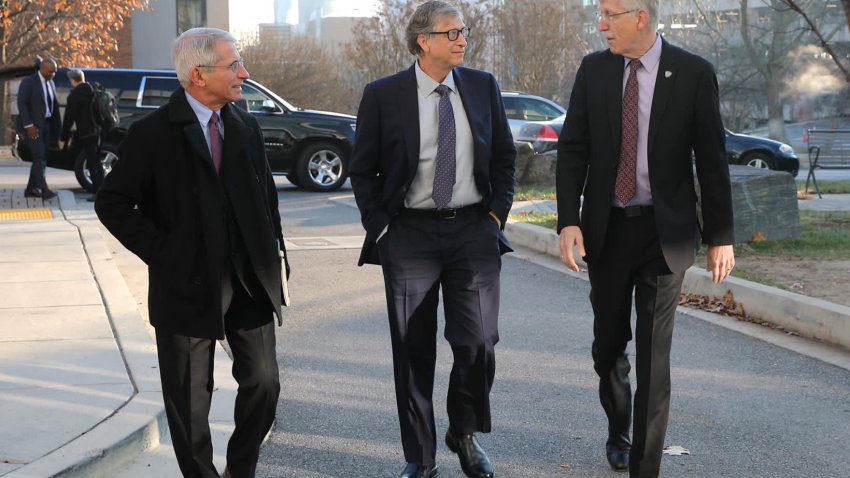 Need I remind you of the ever-increasing tyrannical global government actions taken since the COVID scamdemic that led to illegally changing election laws to steal the 2020 election and the censorship of doctors and scientists exposing the truth about COVID, the lockdowns and the deadly injections?
What about the lies, the lockdowns, the fines, the arrests, the intentional withholding of effective treatments, the deadly forced injections, the murder of nursing home patients and countless others from Remdesivir and ventilators, the firings, the fraud? What about that?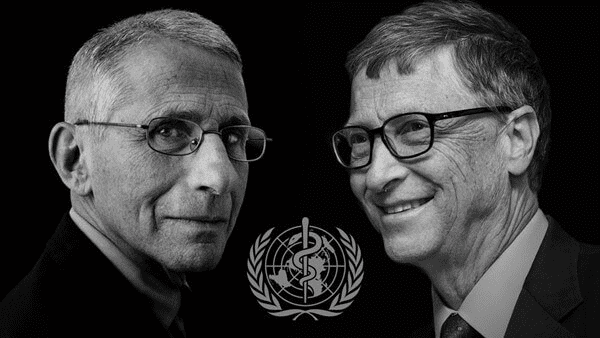 What about attempts to criminalize free speech, or the World Health Organization's attempts to take over global healthcare, or CBDC and the coming cashless society? I can go on and on. Must I?
How much do you have to lose? What will it take to make you speak out, stand up and fight to take back our government from the traitors and despots who have hijacked it! TAKE ACTION NOW!
related:
STOP THE GREAT RESET! BUILD BACK BETTER MEANS SLAVERY AND GENOCIDE! DEATH TO THE NEW WORLD ORDER!
SHARE THIS ARTICLE EVERYWHERE!