RED ALERT BROADCAST
The elite's ecofascist war on humanity enters the next phase of genocide under King Charles III.
D2NWO Chat https://t.me/joinchat/U75vrBGqP7Paae7y
🔥Harry Link https://t.me/D2NWO
🚨Signal https://tinyurl.com/death2nwo
🇺🇲 Patriots Chat https://t.me/joinchat/Rat30WXyrat6bjon
Referenced/related:
Terra Carta | Sustainable Markets Initiative (sustainable-markets.org)
Before we deep dive into the newly crowned King Charles III, let us not forget about the Royal Family's long Satanic history of incest, pedophilia and ritual sacrifice.
As reported by the ITCCS, Queen Elizabeth had direct involvement in the kidnapping and death of aboriginal children" it was reported on the ITCCS website. "Royal Family members also appeared to regularly participate in Ninth Circle Satanic Cult rituals at the Mohawk Indian School in Brantford Ontario Canada."
A court document had been filed indicating that in Jan. 2012 UK Archbishop of Canterbury Justin Welby acted under the direction of Queen Elizabeth to destroy forensic remains of a Ninth Circle Satanic Cult child homicide. In 2017 the Court found the Queen and Prince Philip guilty of kidnapping.
Two eyewitnesses testified they were children they were present during the murder of a native child.
The satanic rite evidently occurred in a sub-basement catacomb under the west wing of the Canadian Branton Ontario Mohawk Indian residential school.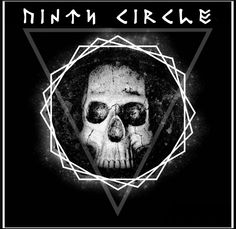 The two eyewitnesses alleged that they saw a young girl being bound to an altar. The five or six-year-old child was gagged, repeatedly raped, killed, disemboweled and dismembered.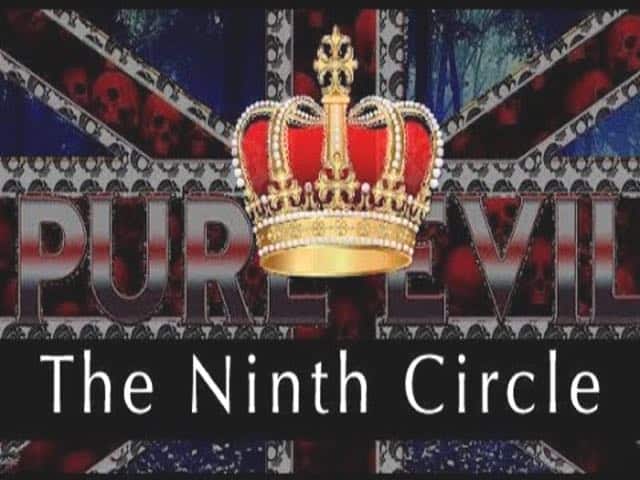 Her blood was consumed by nine red-robed figures that included a member of the British Royal Family.
The ancient secret cult the NINTH CIRCLE OF SATAN controls both religious organizations and occult orders, branches of the Freemasons. This is the visible part of the modern power pyramid. It includes representatives of the world elite, pop culture, and the global show business.
Representatives of the NINTH CIRCLE OF SATAN have performed bloody child sacrifices to strengthen their power over people since the time of Sumer. Historical evidence, modern eyewitness testimonies, documents and investigations, which were repeatedly covered and published in the media, on the internet, including those collected by Canadian priest and writer Kevin Annett ("The International Common Law Court of Justice in Brussels (ICLCJ)").
Annett reveals how representatives of the world elite subjected other people's children to severe rapes and abuses including elitist hunting parties where children are hunted down for fun and killed as sacrifices to Satan.
The highest representatives of the Catholic Church, military, representatives of the highest authorities from different countries and the world elite took part in the rituals of children's sacrifices.
What is going on in the world today, how the cult of Satan is being openly imposed en masse on young people in different countries (fears, desire for unlimited profit, drugs, and alcohol, and worship of Satan are being imposed) through the film industry, through representatives of the world show business controlled by the Ninth Circle.
Antony Kidman dies amidst child abuse allegations
By Fiona Barnett | 20 September 2014, 6:00pm | 169 comments |
ON WHITE BALLOON DAY 2014, September 7, an event meaningful to me because it raises awareness for child sex assault victims, the main perpetrator of my childhood abuse, Antony Kidman, died suddenly in Singapore.
Yesterday, he had his funeral.
Kidman was, I allege, part of a Sydney-based pedophile ring of which I was a victim up until the age of 15.
What is undisputed is that, at the time of his death, Kidman was under investigation by the NSW Health Care Complaints Commission (HCCC), the Psychology Council of NSW and, presumably, the Royal Commission into Institutional Responses to Child Abuse, as well as the police.
Since 1986, I have reported Kidman's crimes to health professionals — none of whom adhered to mandatory reporting legislation, until 2008.
In 2008, I reported Kidman's involvement in a Sydney based pedophile ring to the NSW Police, specifically Justin Hadley, who is currently based at the Dee-Why station.
In 2013, I formally reported Kidman as a perpetrator of child abuse to the Royal Commission at a private hearing in Brisbane.
Later in 2013, I made an application to the NSW Victims of Crime, naming Kidman and other perpetrators.
NSW Victims of Crime used subpoenaed medical and other documents (dating back to over 20 years) to determine on the balance of probabilities that I was, indeed, a victim of crime.
On 7 August 2014, at the suggestion of my NSW Victims of Crime appointed psychologist, I notified against Kidman to AHPRA (Australian Health Practitioners Regulation Agency) and the HCCC.
The HCCC and then the Psychology Council of NSW notified me they were investigating my complaint against Kidman.
Just over a month later, Kidman is dead.
I am disappointed by Kidman's sudden death which robs me of an official investigation into his crimes, but I am relieved that he is no longer in a position to harm other children.
I penned my original response to the news of Kidman's death on the day he died, but before this could be published on IA my article was leaked and a distorted version of my testimony went viral, resulting in numerous media inquiries.
For the record, I did not author the news stories and, although I was quoted in them, I was not interviewed.
As a child abuse whistleblower my priority in coming forward is the wellbeing of my fellow victims. I would like them to realise they are not alone and that their pain is survivable.
I encourage victims of child abuse to speak to officers at their local Police station or report their experiences to Crime Stoppers on 1800 333 00.
EDITOR'S NOTE: This piece has been published because Independent Australia believes child abuse to be a heinous crime and one that should never be hushed up. We believe victims of this crime should be encouraged to speak out. IA does not and cannot verify the accuracy of the claims made in this story as they involve alleged wrongs done to Fiona many years ago. However, these allegations are supported in their entirety by signed statutory declarations. In addition, Fiona has been tested extensively and has been declared to be not only sane, but also, as mentioned above, a victim of crime with reference to these specific allegations.
If Fiona Barnett's claims are, in fact, false we recommend she be prosecuted to the full extent of the law under the Oaths Act 1867. We encourage people with information that is able to verify or disprove Fiona's claims to contact IA. (HN NOTE: It is 2022, this occurred in 2014. Fiona Barnett's credibility has still not been disputed because it is true. The rabbit hole is deadly, dark and deep.)
WELCOME TO TRUTH TALK NEWS
"Where truth the mainstream media ignores is the top story!"
BOOKS & DOCUMENTS EVERYONE MUST READ AND SHARE:
REPORT FROM IRON MOUNTAIN (published 1967): https://www.howardnema.com/wp-content/uploads/2016/08/Report_from_Iron_Mountain.pdf
SILENT WEAPONS FOR QUIET WARS (1979) FULL DOCUMENT: https://www.howardnema.com/2020/09/13/silent-weapons-for-quiet-wars/
THE FIRST GLOBAL REVOLUTION by Alexander King (1992): https://www.geoengineeringwatch.org/documents/TheFirstGlobalRevolution_text.pdf
OPERATION LOCKSTEP: https://www.howardnema.com/2020/08/22/operation-lock-step-using-covid-19-as-an-authoritarian-weapon-for-social-control/
UN Agenda 21 FULL DOCUMENT: https://sustainabledevelopment.un.org/content/documents/Agenda21.pdf
Tragedy and Hope (MOST IMPORTANT EXCERPTS): https://www.howardnema.com/2016/10/25/critical-excerpts-from-tragedy-and-hope-1966-that-explain-events-in-the-world-today/
BETWEEN TWO AGES: America's Role in the Technetronic Era by Zbigniew Brzezinski: https://www.howardnema.com/wp-content/uploads/2016/08/5a-zbigniew-brzezinski_between-two-ages.pdf
Take advantage of all the other books, articles, links and information available on this site.
WATCH TRUTH TALK NEWS in Western Connecticut 5pm WEDNESDAYS on Spectrum Cable Channel 192. Rebroadcasts 9pm THURSDAYS. Broadcasting in the towns of Barkhamsted, Bethlehem, Bridgewater, Brookfield, Colebrook, Danbury, Harwinton, Kent, Monroe, New Hartford, New Fairfield, New Milford, Newtown, Roxbury, Sherman, Southbury, Trumbull, Washington, West Hartland, Winchester and Woodbury.
HowardNema.com is censored and blocked by Facebook. Nothing can be posted or shared on Facebook from HowardNema.com due to "community standards" violations concerning bogus accusations of bullying, harassment and hate speech.